Do you like your Dwarves served a) realistic? b) hot? c) fluffy? d) funny? e) modern?

- Aegileif has something for each of you in her gallery!
And in her other account,

- UEdkaFShopie you can even find some historical jewelry and accessories to go with them: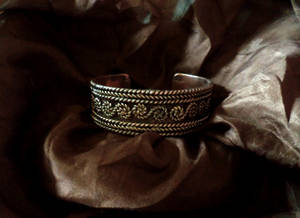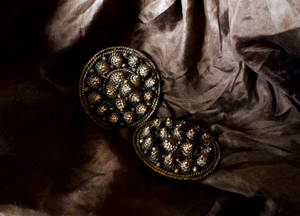 Hello! For the beginning, could you tell us something about yourself?


Hello! I like cookies, donuts, axes, beards and dogs. And drawing, if I have time

Nice list! It is also interesting to find out the stories behind people's usernames. What is yours?

I'm a member of a history reenactment group for some years now. Every member has to choose a name from the period and region he/she is reenacting. Aegileif is an old norse name, an equivalent of my real name. But people use to say that it was just a cat walking on my keyboard when I was writing it


Awesome! What do you reenact?


We're reenacting central and northern Europe in 9-11th century - camping, costumes and crafts

I'm a jeweler, my dad's a smith, mom makes woollen clothes and husband's fighting.
When did you read Tolkien's books for the first time, and what impression did they leave in you?


I think I was around 15 years old. I think I did a little mistake and started with Silmarillion and I couldn't finish it. Some time later FotR was released and I realized maybe it would be better idea to start with the trilogy. And now there's not enough space on my book shelf.

How extensive is your knowledge of Middle-earth? Do you consider yourself Tolkien expert?


The more I know about the Middle-earth, the more sure I am I need to learn more! Hard to tell how extensive my knowledge is, let's say I can order a beer in khuzdul and plan a trip to see the most important elvish monuments

And if you could pick just one from those two, which one would it be? And whom from Tolkien's characters would you pick as company?
If I had a chance, I'd totally like to have a dark, dwarvish beer once, maybe in one of the cities in the Blue Mountains ... *dreams*
Any character? Like any at all? Saying I'd pick Fili would be too obvious, but having Bombur at my side would be great too. We eat similar amounts of food, so I'd have a good companion at the table.
So after seeing FotR, how much did it influence your imagination when reading the books? And with the other two parts, did you manage to keep the inner pictures of characters and scenes from reading them after seeing the movies?
Yes and no. I imagined some characters the way they looked in the movies, but some just didn't fit into my imagined version of the LotR world. For example, I can't imagine Gimli in any other way than portrayed by John Rhys-Davies, but I have my own Eowyn's portrait in my head

Now, could you tell us something about you and art? Are you a professional artist, or is art just your hobby? When did you start doing it, and who or what influenced your style?
I'm a self-taught, so I can't say I'm a professional artist. Few times I was drawing cartoons and comics for some companies tough, but my work is rather jewelry making.
My first drawing is in my drawer, it's a bee and it has a date on it - 1987, so I was two years old then. I guess that's when I started

I always admired the art of Zdzisław Beksiński and renaissance Dutch artists, so I guess it influenced my works. But I was always far from statements like this actually, it never starts like 'I wanto draw some dwarf portrait, let's make it in van Eyck style!', more like 'Let's draw something and see how it's gonna turn out!'

You rather illustrate characters than full scenes. How do you choose whom to draw and who is your favourite Tolkien character?

Most of the time it depends on the mood really! And with the Hobbit characters it was more like a goal to achieve to draw all the dwarves. Haha, and browsing my gallery may give a clue I prefer drawing Fili than other characters too, I guess it's the braids

What about the shirtless potrtaits and fluffy sweathers? You like having fun with your dwarves, don't you?

Hahaha, sure I do! I don't remember how did it start with the shirtless series, but fluffy sweaters and many other ideas were an effect of long and very silly conversations with friends. And sometimes it takes so little to find an inspiration!
What other book or movies (or anything else) inspire you to create fanart, and why?
Everything actually! I watch a lot of movies (some of them over and over again

), I try to read books every day too, so it's really easy to find an inspiration. I love playing games as well, Dragon Age series and Mass Effect always gaves me tons of ideas for some new fanarts, but most of them just land as doodles in my drawer.

What art technique is your favourite? Do you rather keep to the art techniques and styles you are familiar with, or do you experiment with new ones as well?


I prefer to stay with traditional pencil drawing and digital painting, it gives me the most pleasure and that's the most important I think.
Do you take inspiration from history reenactment when creating art? (Scenes, costumes, characters...) What relation is there for you between history and fantasy?

I rather separate the fantasy realm from the history. I used to stick to strict rules and facts in reenactment, so I think I automatically do the same thing with fantasy, maybe just not that rigidly. The only exception is when I imagine dwarves wearing viking costumes

Would they look good in Viking costumes?

Hell yeah! (See, here comes inspiration again!)
Do you have some tips and tricks you would like to share with the other artists?
Nah, I think every artist should create his/her own style and methods he feels the most comfortable with. For anyone who starts an adventure with drawing - draw as often as you can, but don't make an unpleasant duty of it - it should always be fun and a pleasure!

Could you give us a link or thumbnail from your gallery (including the other account) of

- a Tolkien illustration you are most proud of?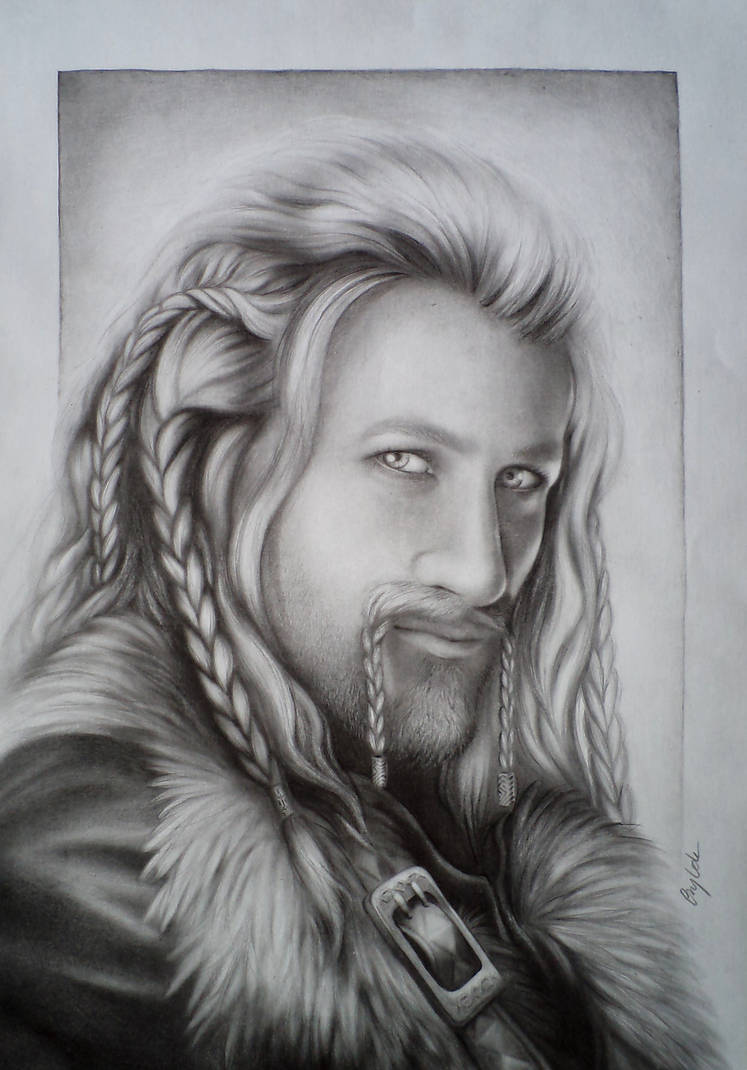 I'm very impatient, so it made me very proud I was able to finish this drawing without puling my hair out (not many, at least):


- a jewellry work you are most proud of?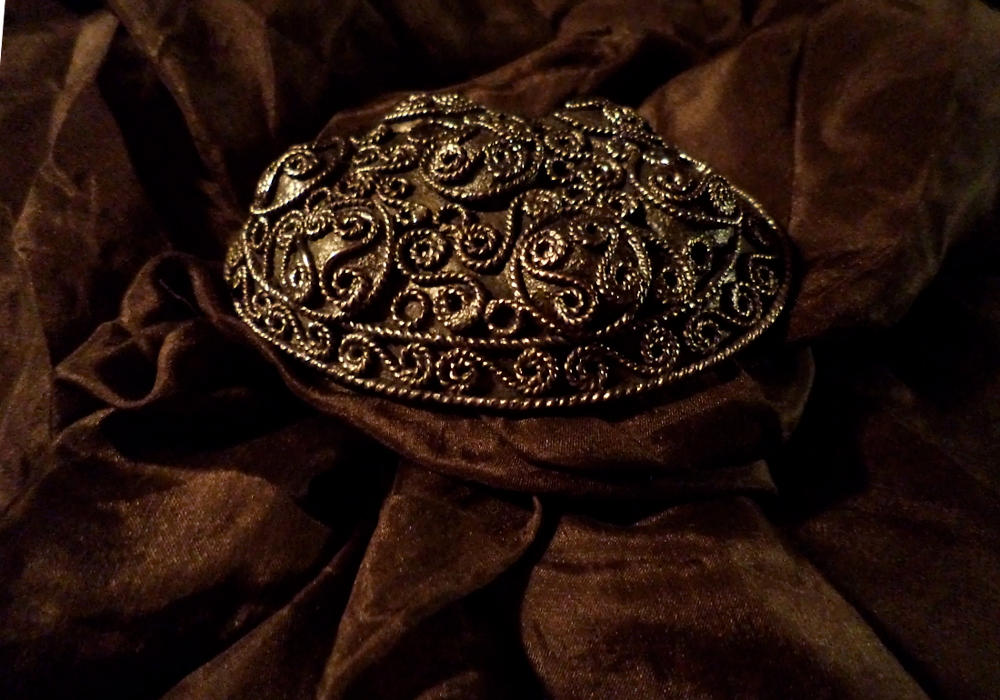 It was the first filigree work (except rings, but I don't count them, because you know, they are so tiny!) and it took me sooo much time to finish it as well. And as far as I remember I've put myself on fire a little then, hehehe. That was fun.
- a picture from other fandom or original picture you are most proud of?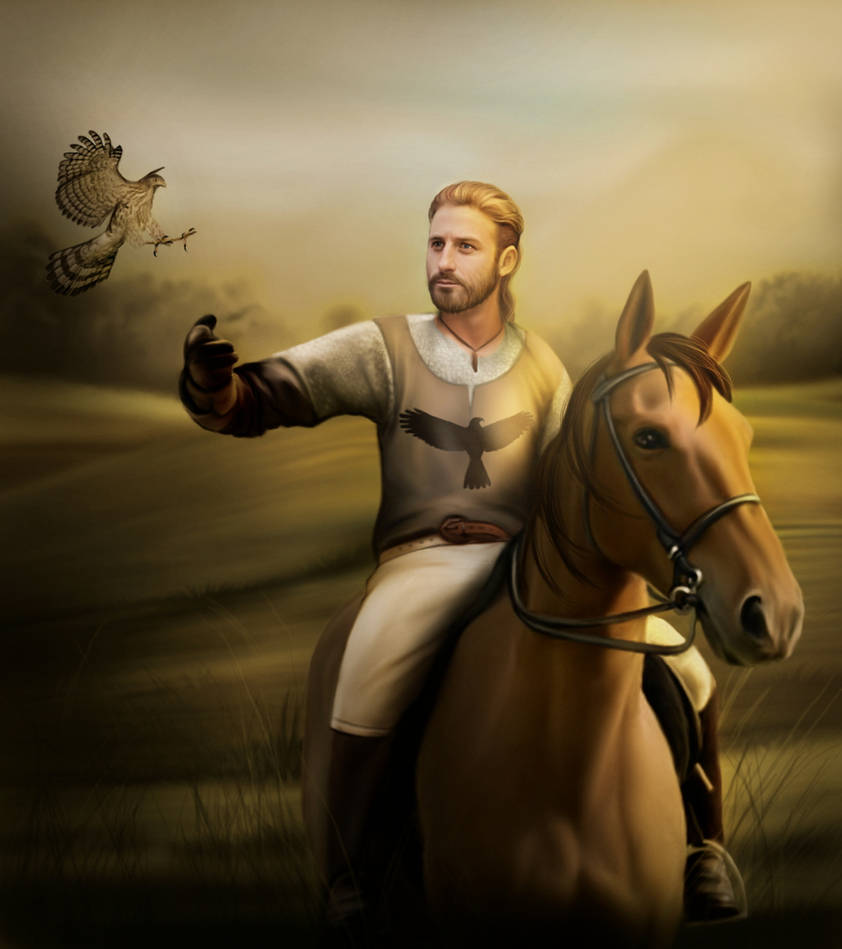 It was a gift for a friend for her book. One of the characters was a falconer and Dean O'Gorman was a face claim. She printed the drawing and gave it to Dean, then, some time later, he posted it on Twitter and when I saw that I was like running in circles screaming and waving hands, it was a great feeling.

- a picture that fits your current mood?
I feel cozy and happy. I have my donuts and a warm blanket, so I guess this one would be perfect:
- a picture that was hardest to paint?
I'm not sure if I should post it here, because it has a mature content. The one that shows what's on this one and below:
Why? Because I was trying really hard to capture the anatomy well. And because it was the first time I was giggling and blushing while I was drawing and that makes my hand tremble

- any other picture you would like to share with us and why?

(I smile every time I see it)
What key people in your life, (on or off of dA) have been inspirations to you, or has supported you, as an artist? You can also tell us why, if you want.
My family, of course, was supporting me very much (and still does!), but the biggest inspiration in the time that my Hobbit fanarts were created had two people actually.
One is my friend Renata. We've met short after the first Hobbit movie was released and discover it would be a great idea to create something together. This is how The Fellowship of the Pencil came to life. She's a great artist and a huge Tolkien fan, so I could learn from her a lot of things and, what was the most important, we had a lot of laughs. She also has a gallery on dA, so visit her to see her wonderful works!
rfcunha.deviantart.com/
The other person is an administrator of Fili fanpage, who helped me a lot to promote my works and after some time I realized it's also a very warm, friendly person with a great sense of humor. Our conversations gave me tons of ideas. I could even say most of portraits in my gallery are inspired by those silly talks!
Is there some artist(s) at dA you know, who doesn't have as much attention as they would deserve? If yes, could you give us some thumbnails from their gallery?
I love reading fanfictions and one of my favourite writer is

- her works are always funny and very well written, I totally recommend!
Other one would be

I mentioned before. She has both some fanarts and very interesting paleontological drawings. Believe me, I would never thought that can be entertaining to watch fossils or extinct animals, but her gallery showed me it can!
Is there something else you would like to tell to the fans of Tolkien and your art?

Keep being Tolkien fans!

Thank you very much for your time and answers!