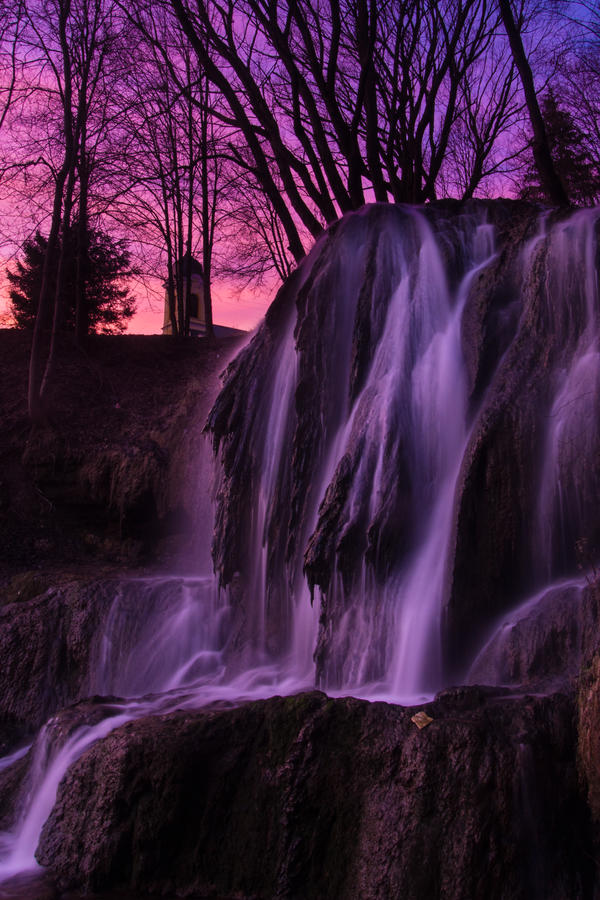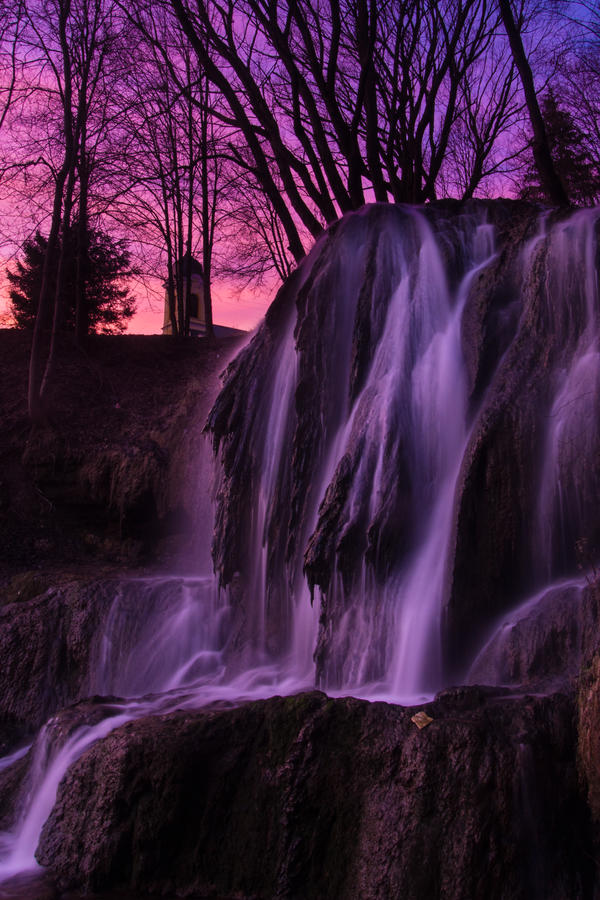 Watch
Lúčanský waterfall (vodopád), Slovakia, in sunset. It's a waterfall right in the middle of a village (Lúčky).
edit: thanks for the input in the
poll
! It seems I can't trust my computer about colors...
The old version is still here, if you preferred it:

I see what you mean, much less luminescent indeed

Still love both versions, though.
There's something really special about sunrise and sunset, the variety of colors it gives everything.
Lovely shot!
Reply

Oh, the new one looks fantastic!
Reply

Toto ma zaujalo, čo všetko sa podarilo dostať do jednej fotky a akým spôsobom. Pre mňa niečo nové, nevídané. Niečím si ma to získalo.
Reply

Good atmosphere
,
beautiful
colors of the sunset

Reply

Brilliant!

Reply

wow, wonderful...i am open for any imaginations as well ;o)
Reply

Whoa! Amazing photo! If thre wasn't that church or what is it, I would say that it is photo from elven forest.
Reply