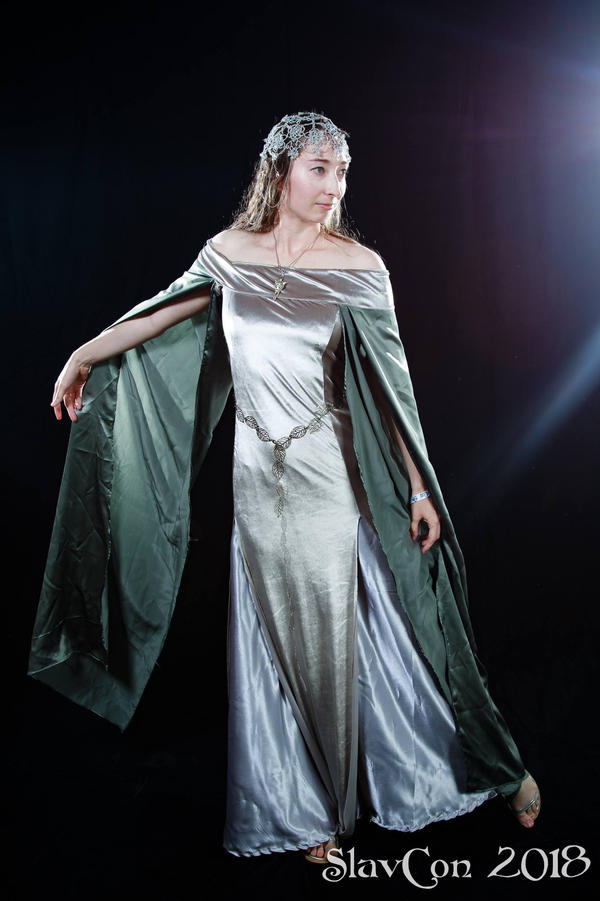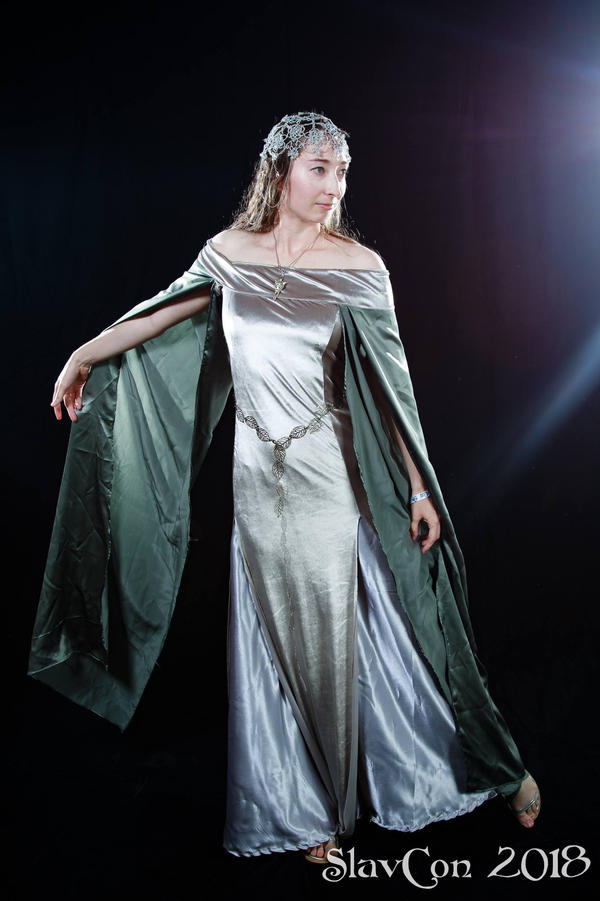 Watch
Above her brow her head was covered with a cap of silver lace netted with small gems, glittering white; but her soft grey raiment had no ornament save a girdle of leaves wrought in silver.


All parts of the costume are made by me, including the cap and belt.
Photo by
Morgoth photography
Detail of the cap:

This is a stunning rendition of Arwen.

Two enthusiastic thumbs up for your beautiful work!
Reply

Oooh, what a stunning Arwen... Wonderful costume, I really like the colours and cut of the dress. And the silver lace cap! Absolutely wonderful to see.
Reply

I have always wanted to see someone make this dress! You look amazing!
Reply