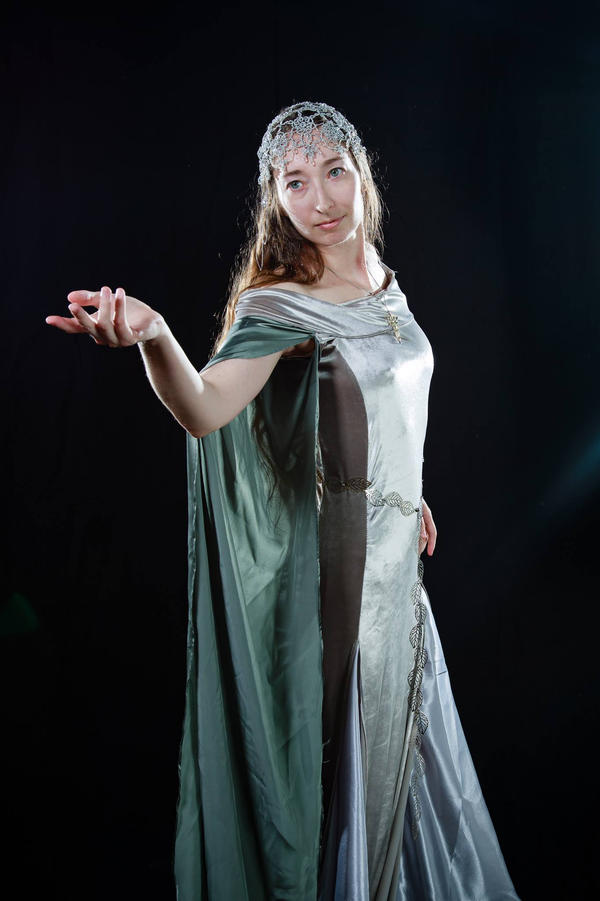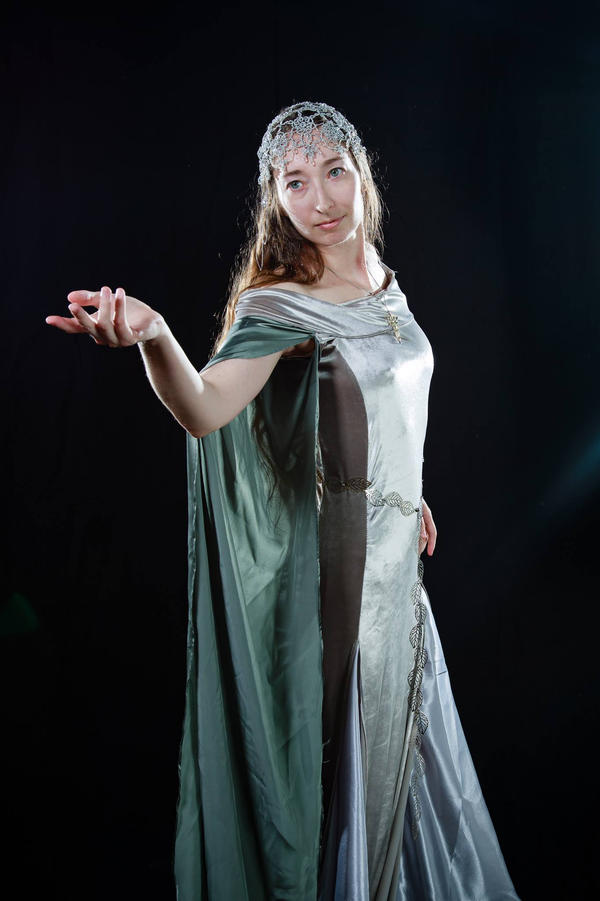 Watch
Above her brow her head was covered with a cap of silver lace netted with small gems, glittering white; but her soft grey raiment had no ornament save a girdle of leaves wrought in silver.

I can't decide which shot is better, so I'll submit this one as well

All parts of the costume are made by me, including the cap and belt.
Photo by
Morgoth photography
Detail of the cap:

It looked like real silver from afar! You are fantastic at such careful needlework!
Reply

Reply

Wow, this is amazing!!! Exactly as I pictured her in my mind. To me this shot is a bit better than the other one-- the gesture is very interesting and elegant, and it brings out the mantle component better. You look stunning in it. The lace cap is just exquisite. I might use parts of this as reference when I draw Arwen from now on...
Reply

Reply