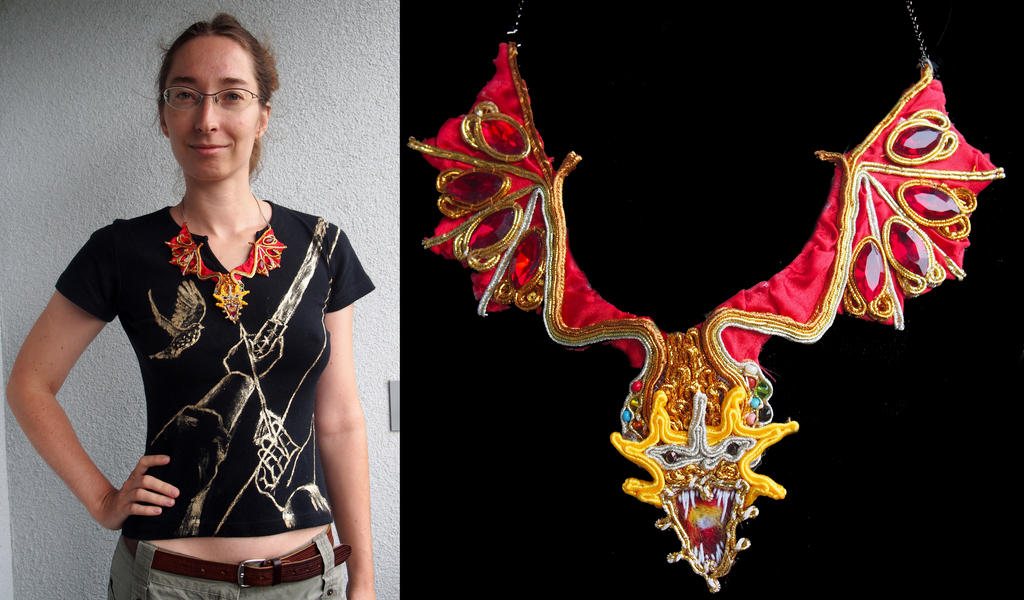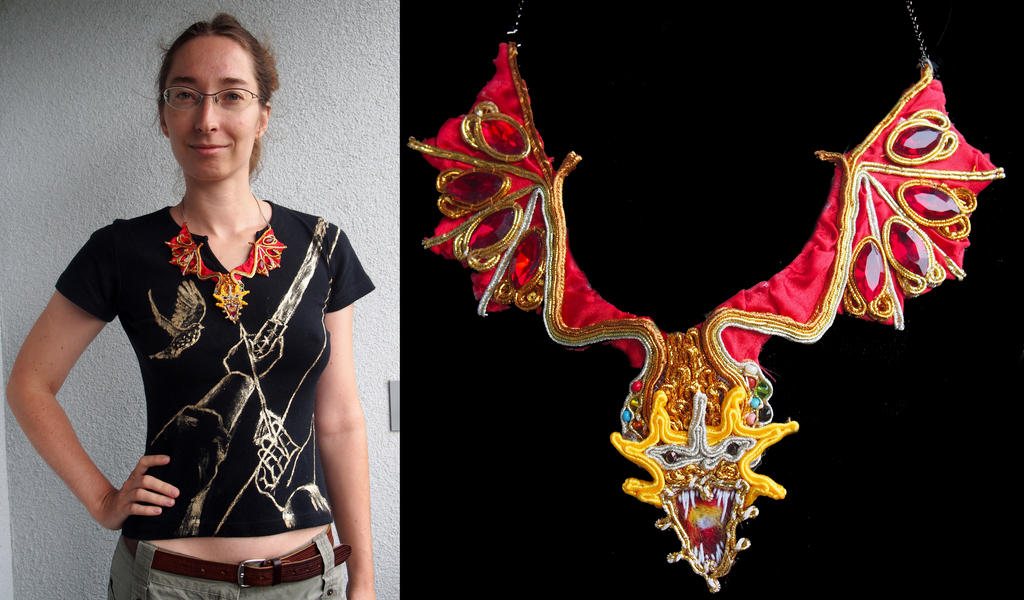 Watch
"Arrow! said the bowman. Black arrow! I have saved you to the last. You have never failed me and always I have recovered you. I had you from my father and he from of old. If ever you came from the forges of the true king under the Mountain, go now and speed well!"
J.R.R.Tolkien: The Hobbit

Here is my other entry for the "Gondorian seedling" contest, winning 1st place in the artistic cathegory, a set of a soutache necklace depicting Smaug and hand-painted t-shirt with Bard('s hands) and the trush.


YOU ARE TALENTED WOOOO! Congrats on winning!
Reply

Reply

Reply

Reply

Skvělé, takhle to teprve vynikne. Na Tolkienconu jsem to ani pořádně nedocenil, když to tam bylo jen položené. To by chtělo přímo předvést při vyhlašování, tak jako autorské čtení literatury.

Reply

Reply