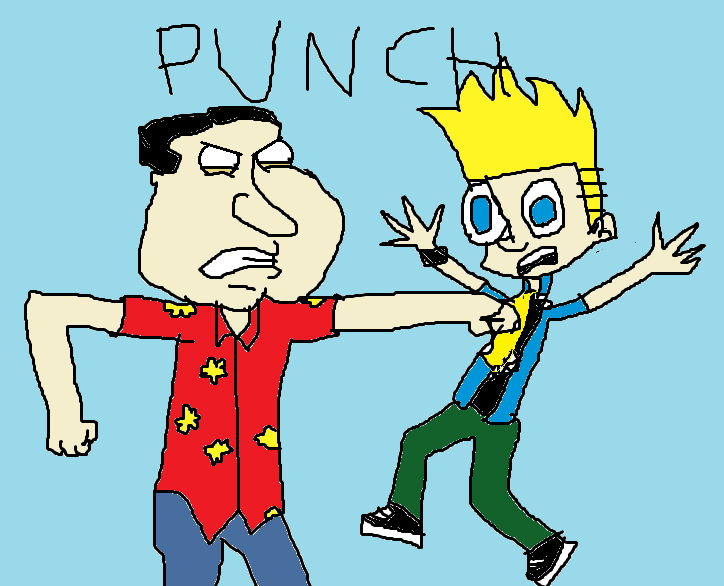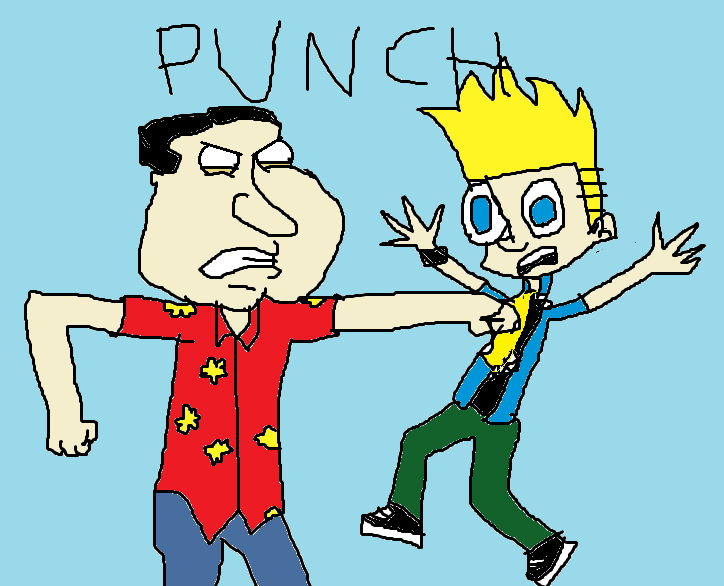 Watch
Johnny: HEY!
Quagmire: Hello little boy, what can I help you with
Johnny: HA HA Ha you have such a dumb shirt on
Quagmire: Hey that's no- WAIT A MINUTE! you're that rip off Johnny Test.
Johnny: Yes. and you are that stupid guy Quagmire. Everyone hates you and you're dumb show. GO TO HELL STUPID HA! I AM SO SO AWESOME.
Quagmire: (punches Johnny) NO YOU ARE NOT AWESOME! YOU'RE JUST A FLAME HAIRED RIPPED OFF JERK. AND PEOPLE LOVE MY SHOW!
Joe Swanson: don't worry we'll take him off your hands. You are Under arrest Johnny Test
Quagmire: Thank goodness!
The owner of this deviation has disabled comments.