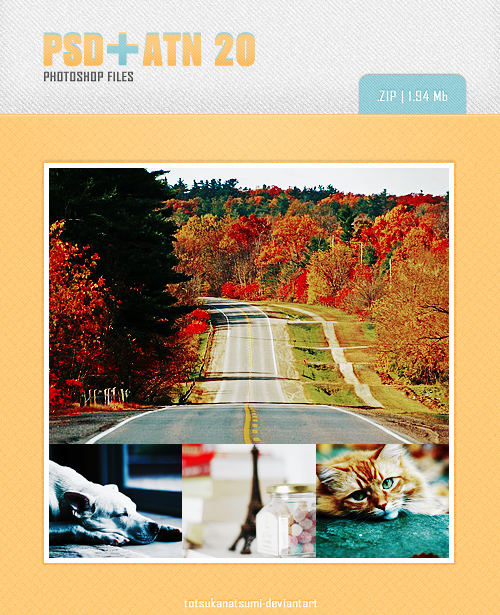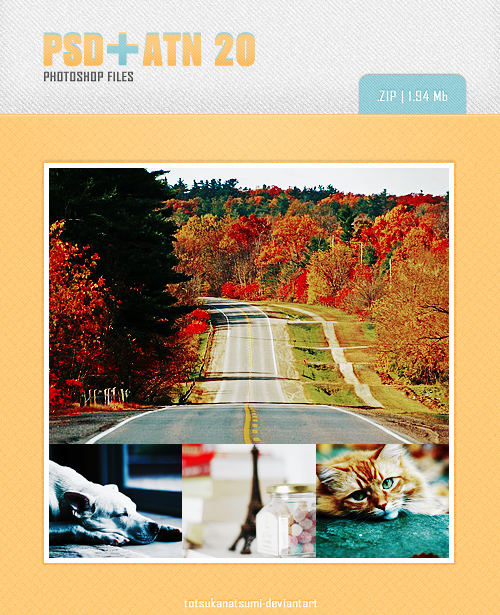 Watch
· I don't own any of the source photos, all rights reserved to their authors
· For personal use only, no commercial
· Do not redistribute or post it anywhere
· Credit is not required
· Created by using PS CS4
· Comments are not required but muchly appreciated

— The archive contains:
✓ 1 .ATN file
✓ 1 .PSD file.
— How to use .ATN file (for PS CS4):
× Download and unzip the archive.
× Open Photoshop and then open the action panel (Window → Actions or press Alt+F9).
× Click drop-down action menu → 'Load actions...'.
× Select the folder where you unzipped the actions and then select .atn files and click 'Load'.