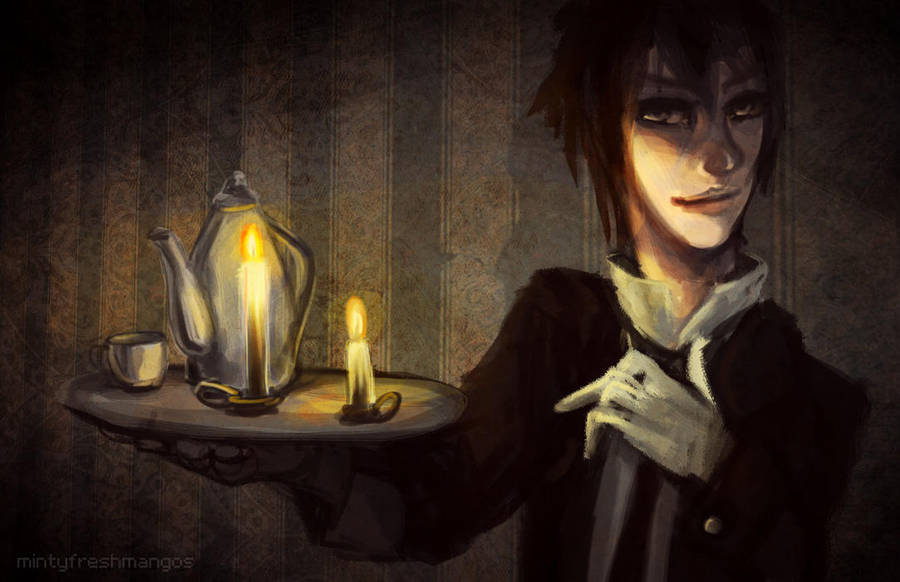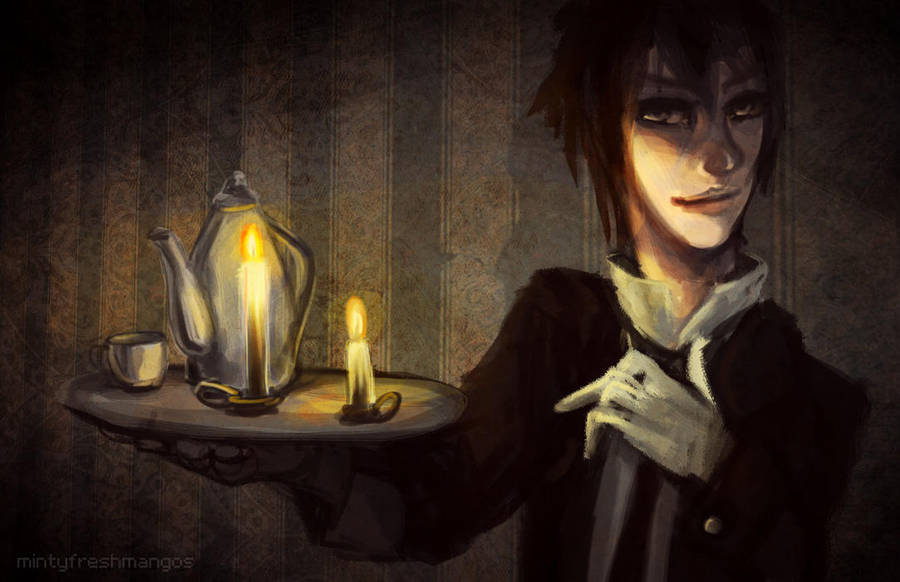 Watch
nice job with the lighting, especially on his cheek! I kind of want to see wider bases on those candles, though, they seem pretty narrow. His shoulders are a little narrow, too, and his neck is pretty long (I mean if it's part of his physiology you could get away with it but juuust a little bit wider on the shoulders would help, I think) Also if you define the shoulder closest to the flame just a little bit more---lighting the lapels, for instance--I think that would sell his pose a bit better. You've already got a start to that. Which direction is he facing? His jacket, hand, and tie say he's turned towards the platter, but the subtle shading on his shoulder implies he's turned the other way. The hand underneath the platter is perfectly under-rendered, but the hand at his tie is just a bit too loose, considering how well it's lit and how tightly rendered his face and the candles and pitcher(which are similar areas of focus). Great background, great expression, great writing, great pose. The end!

The Artist thought this was FAIR
1 out of 1 deviants thought this was fair.

LOVE the atmosphere! XD It feels like I'm playing Clue.
Reply

Such great work on the lighting and coloring!!
Reply

Gorgeous ;w;
If you're taking Sketch-a-Day requests lemme know! |D
Lulz. There's one character of mine Im DYING to see in your style. (well, two, actually, but one in particular).
You're epic, mintyface!

Reply

Awwwsss....thank yoouuu. ;_;
I think the next time I open up requests, it will be for a raffle again. XD Which characters are you thinking of? <3
Reply

this. is. spectacular!
well, It's okay if you aren't used to manga but this is perfect and I love how you drew this!

(especially the candles

)
Thank you so much!

Reply