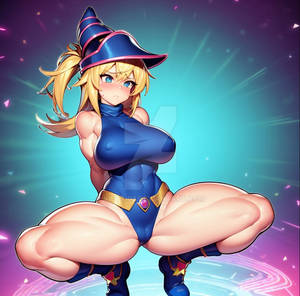 Anime Caracter, Game Caracter , Manga
For Adult Stress Release and Relaxation! Fantasy and sci-fi digital art pieces inspired by all the books, films and imagination!
---

For Sedda - Zelda and Dark Souls EP Cover
Description
Heelllooo!
So it's been a while since I took any commissions but
Seddaa
contacted me about possibly doing an album cover for his EP...and after hearing his music, I couldn't say no. XDXD
His album has songs inspired by
Zelda's Majora's Mask and Dark Soul's Solaire.
First of all THAT'S AMAZING, second of all, AWESOME CROSS OVER IDEA IN HEAD.
Could not say no. XD
SO. Here is the crazy creepy moon from Majora's Mask facing off against Solaire the warrior of sunlight. GET IT? GET IT? XDXD
Anyways, stare at this piece, listen to Sedda's music then praise the goddamn sun:Bandcamp: sedda.bandcamp.com/album/vigne…
Youtube: www.youtube.com/watch?v=5baTq7…

And support him please so he can continue to make amazing music! OvO
Edit: Featured on Kotaku afjlksdjfdls:
kotaku.com/praise-the-moon-i-c…
That OTHER Dark Souls Fanart is like in direct contrast to this one. XD :
Image size
1920x1080px 641.39 KB
Solaire: Yo. You fuckin' with my sun, bra?
Skull Kid: I'm destroying the planet.
Solaire: Bitch, did I ask you a question?