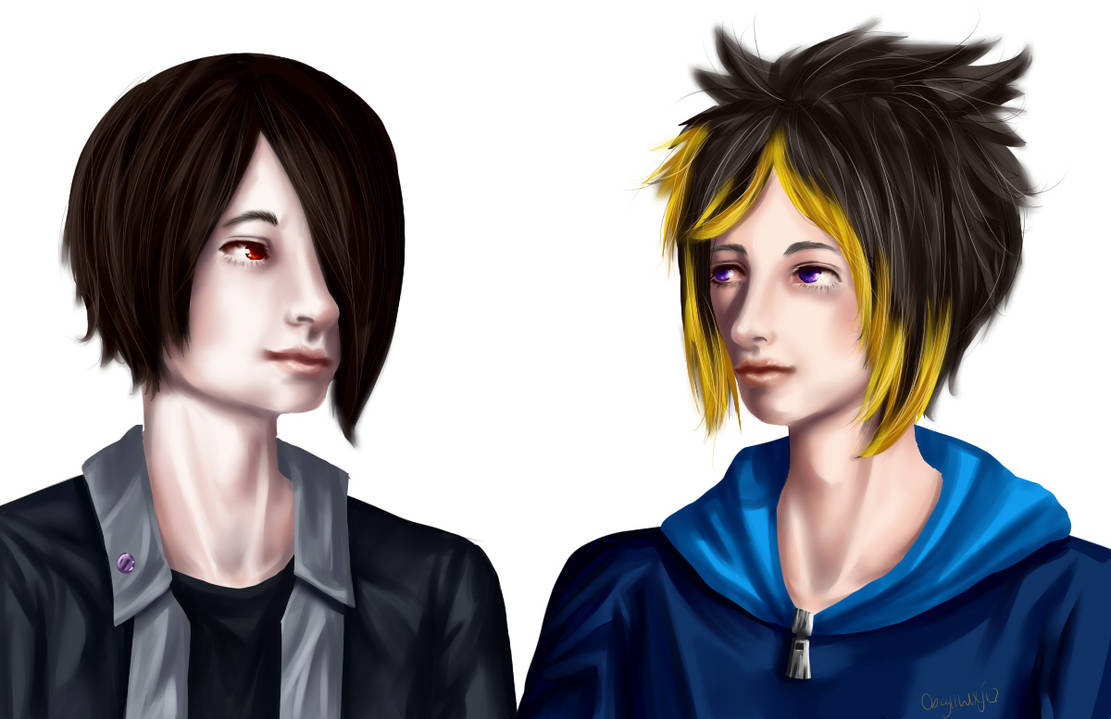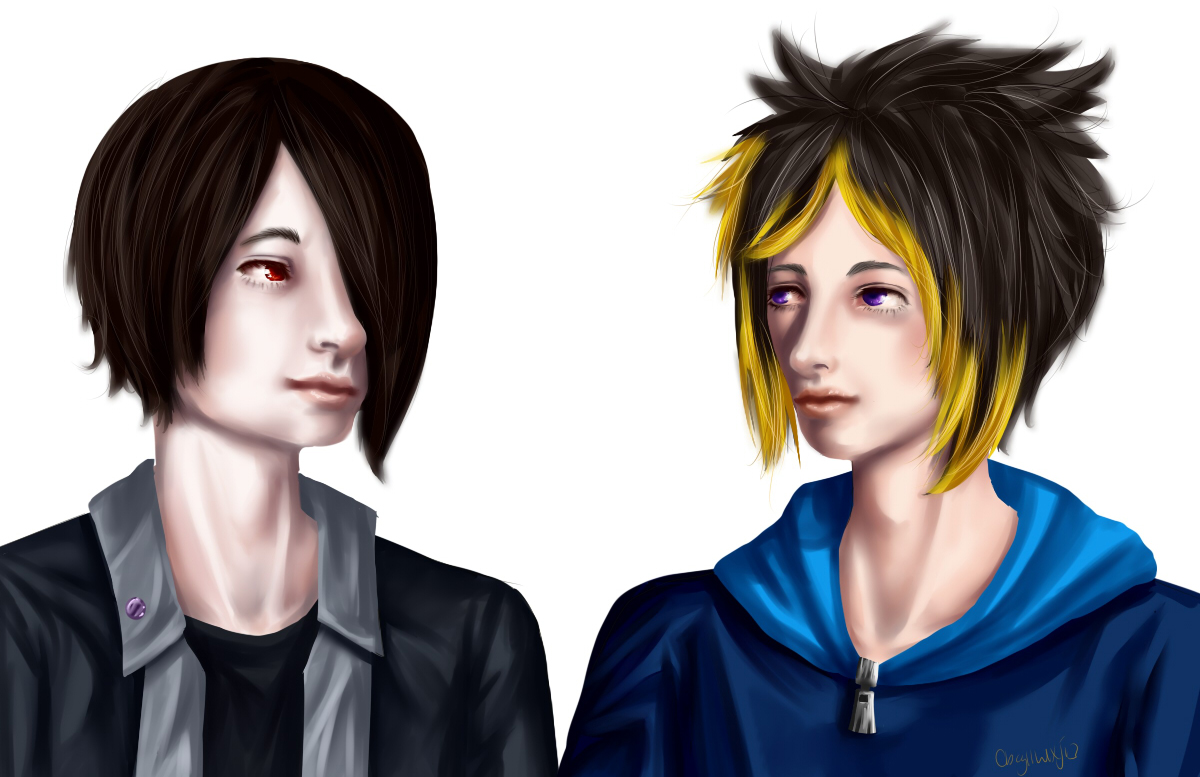 Watch
Jake and Zedof are characters of AlkseeyaKC on KofK
I think the face/head of the one on the right may be a little small ^^"

SAI+Photoshop; About 7 hours

Everyone's head sizes are different! My grandma can't wear most hats because her head is tiny!

xD
Random info is random. Anyway, Love the hair and shtuff. Also the clothes. And the noses, surprisingly. Usually I don't like noses.

Reply

The proportions r not off at all. Unless you really look at the right ones head then you can barely tell! Love the hair and the expressions.
Reply

LOL Zedof is going to Thunderbolt people! XD

Thanks for the Pic! I really likes it! O 3 O
Reply

Reply