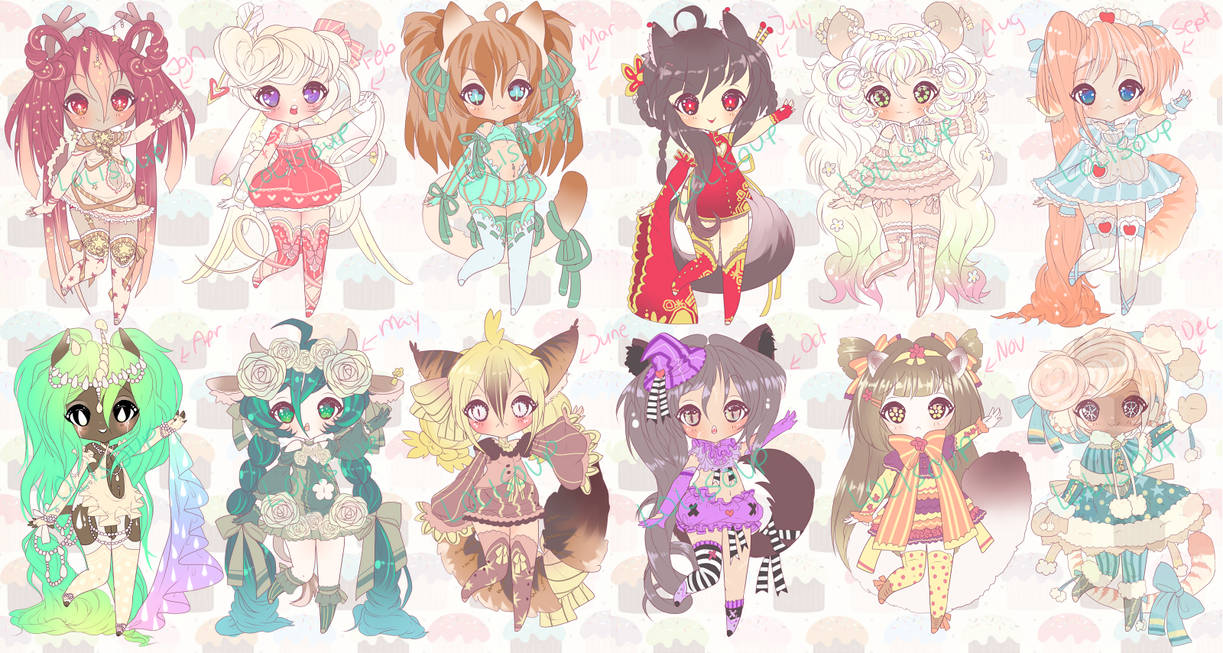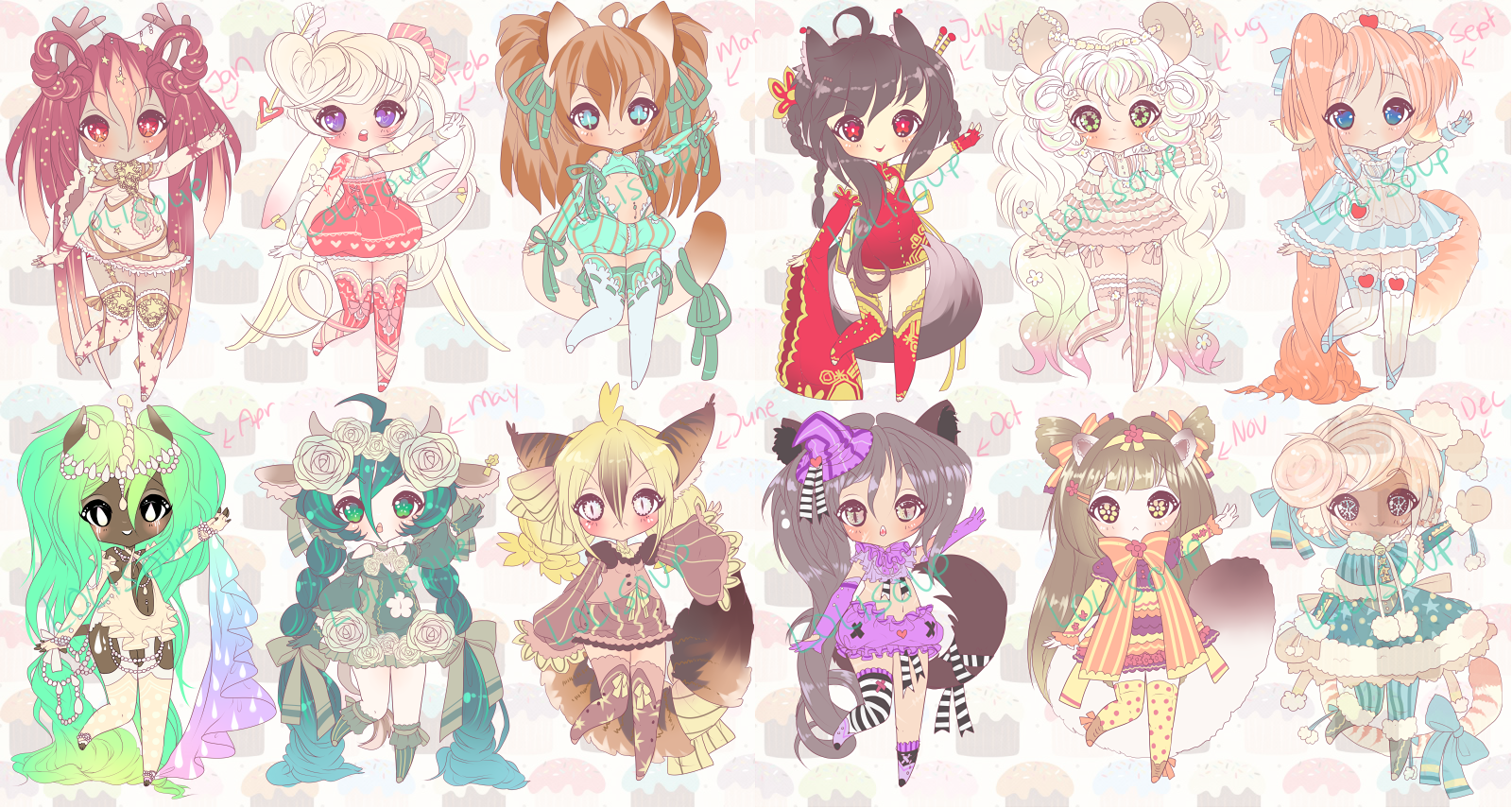 Set of monthly adoptables!

Every time I go to make a set they all tend to get sold during my LS and never make it to the submission process. All of these turned into custom orders, aha.

If you are interested in purchasing an adoptable, please claim them in the comments section. After you have stated your claim, making sure the number you desire is available, please contact me with a note which includes your paypal address and the e-mail address which you would like to character sent to.

Availability:
1. JANUARY [PAID]
2. FEBRUARY [PAID]
3. MARCH [PAID]
4. APRIL [PAID]
5. MAY [PAID]
6. JUNE [PAID]
7. JULY [PAID]
8. AUGUST [PAID]
9. SEPTEMBER [RESERVED]
10. OCTOBER [PAID]
11. NOVEMBER [PAID]
12. DECEMBER [PAID]

Each character is $7.00 CAD, but if you're interested in a custom adoptable I can also make one for you at $8.00 each. I do not accept funds in USD, I'm very sorry. Adoptables can be reserved for 24 hours unless you explain to me prior to the purchase your situation. I am very flexible on the subject.

Happy shopping!

Art © *Lolisoup

Please do not use, modify, heavily reference or distribute this image without the express permission of *Lolisoup.