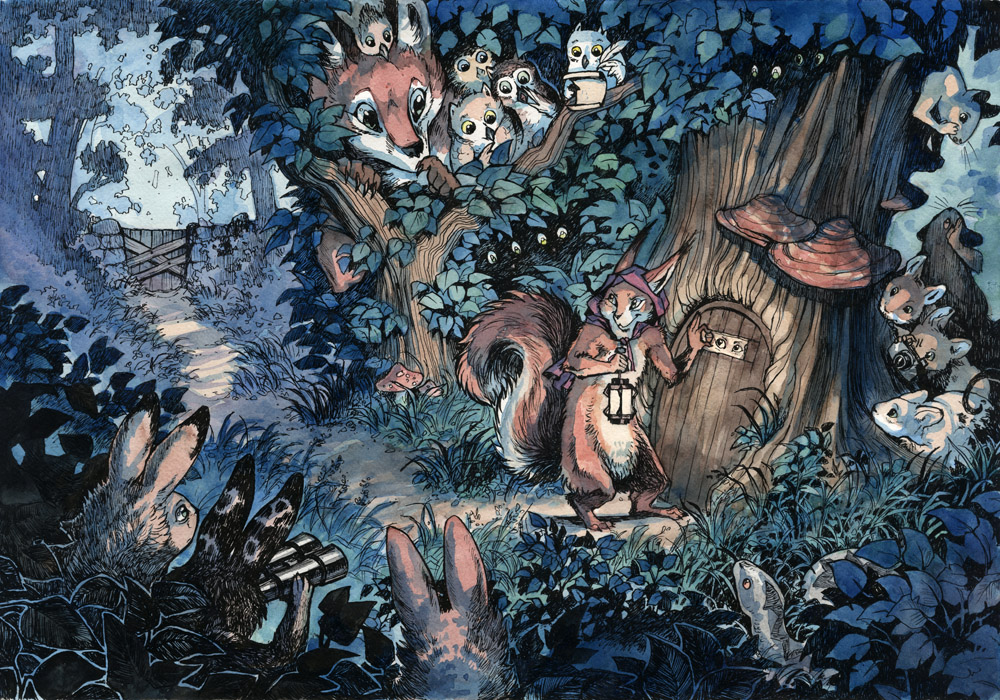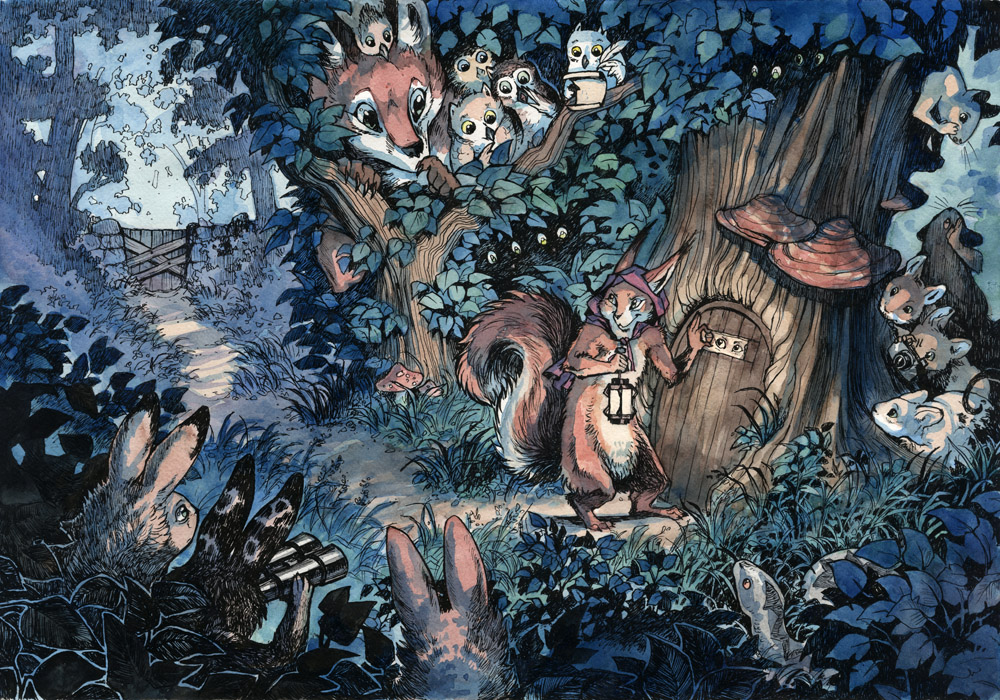 Watch
~ ...is not so secret anymore. But the question remains; what is actually going on behyind that door. Will the nosy, spying critters of the woods finally find out the ancient secrets of the scheming squirrels? ~

Clearly, I'm in my most productive state whenever I'm being isolated from modern society and the consuming addictiveness of the internet. Drawn last weekend while I was at our "summer"-place (it's definitely not summer anymore, temperature's dropping below freezing during night already, brrr! x_x) ,and having no electricity is a real blessing some times.

¨
Watercolors and black ink on 50x30cm watercolor paper.