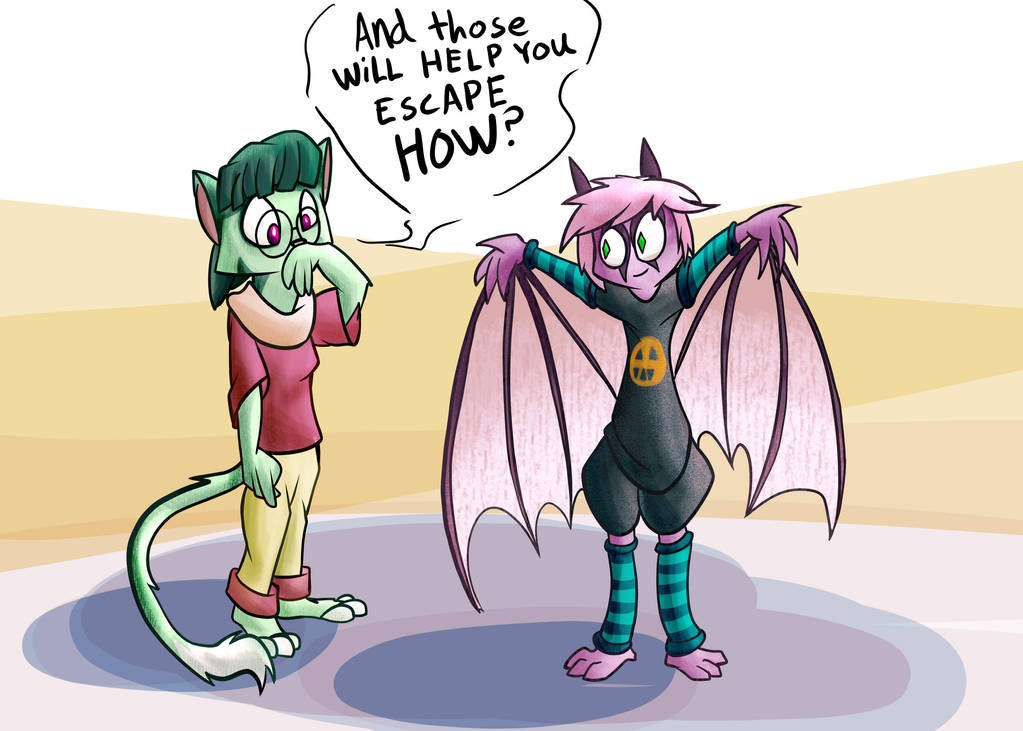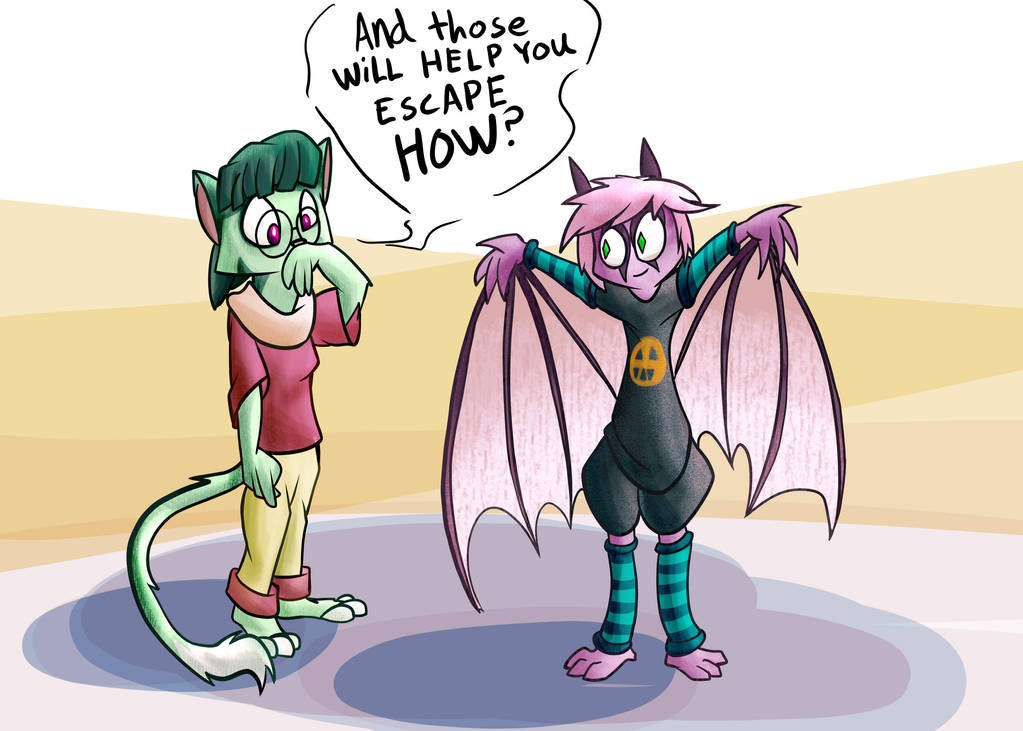 Watch

Certainly within character right there!I love how cute the younger versions of Namah and Lilith look in your style too;Fantastic work!
Reply

Thanks! I'm glad I got they're personalities right.
Reply

Yes,the two of them are both quirky in their own ways and their relationship is really sweet as well.
Reply

Nice! Now what program did you use for this?
Reply

Total photoshop, clean lines thanks to that Lazy Nezumi thing I was telling you about.
Reply

She should talk to Vanth about trying to fly with those batwings.
Reply

Where there's a will, there's a Namah

Reply

Reply