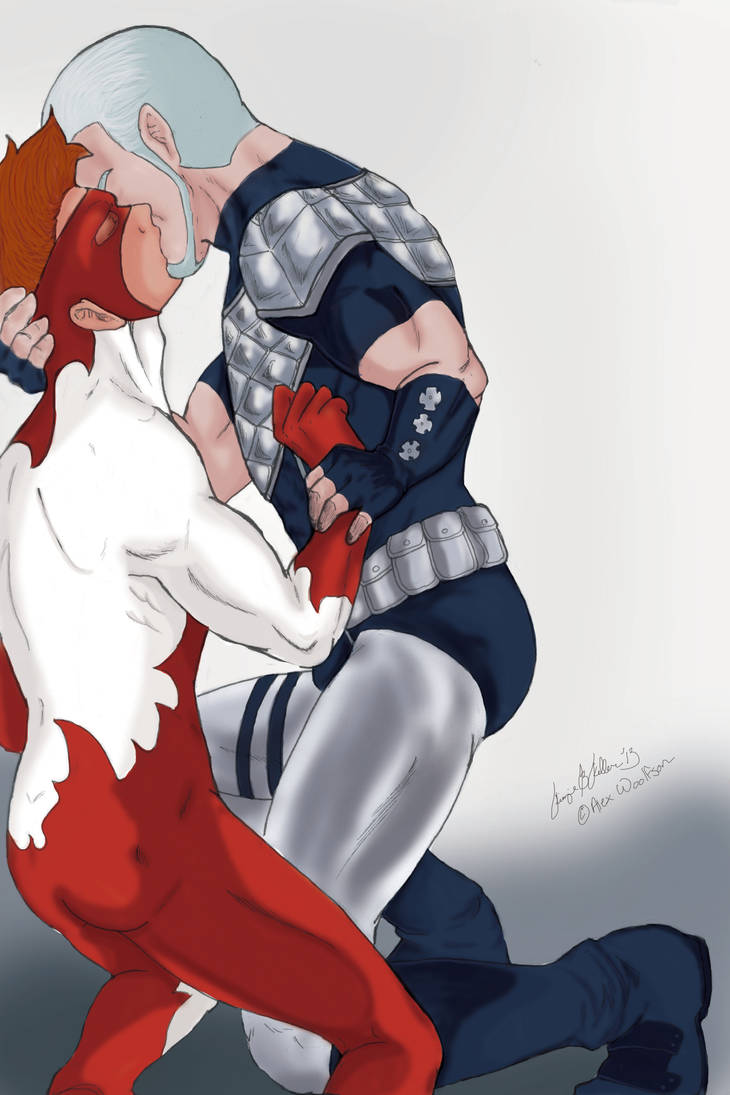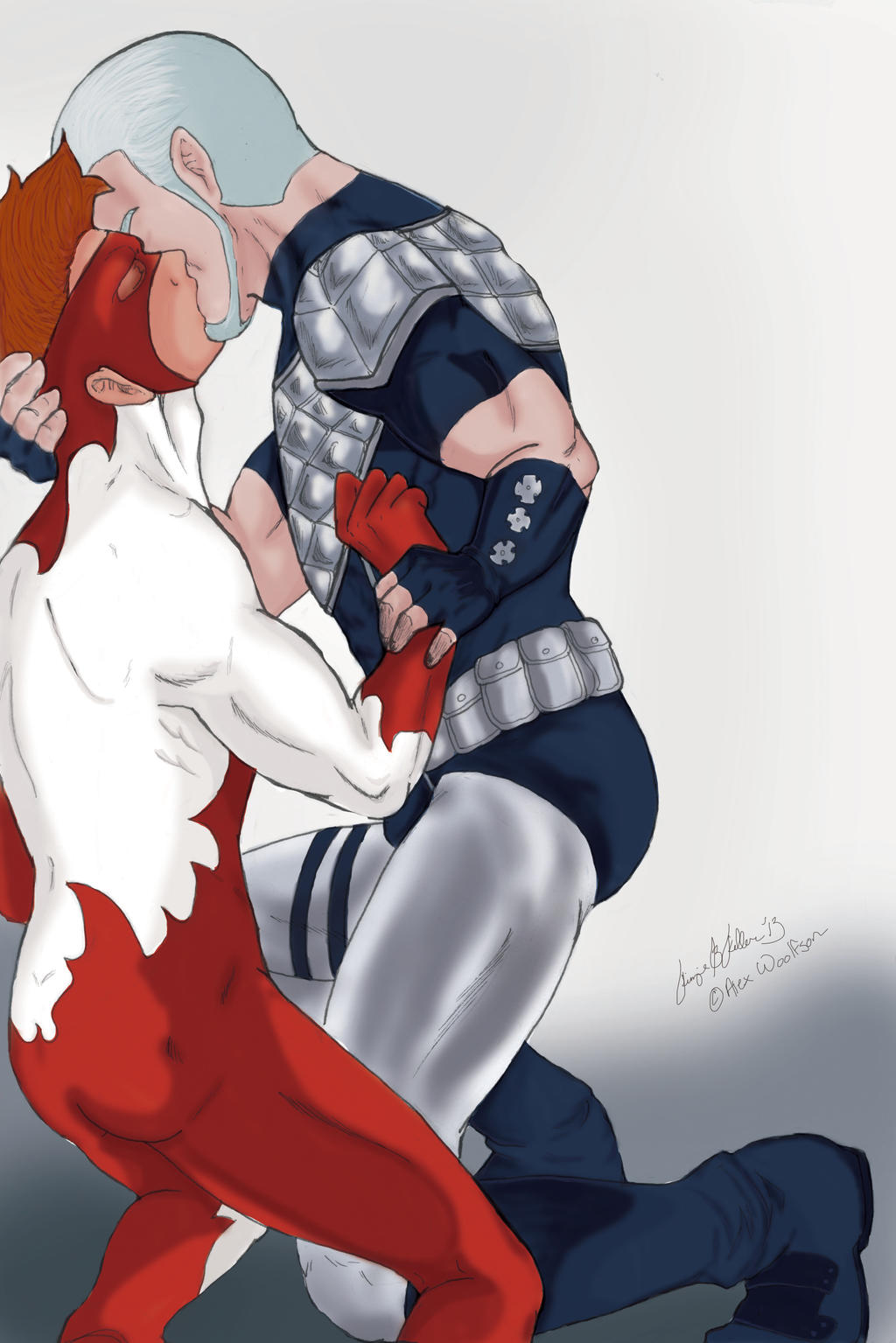 Watch
So I recently discovered something many people have been enjoying for a while. Yaoi911. I know, I know. I'm special. That goes without saying.
I love the stories and the not so typical BL art and plot. The Young Protectors, for which this is fanart, is drawn by a DC/Marvel Pencil artist after all. I LOVE that. I'm a closet fan of Bara so this just tickled me pink.
Needless to say, I had to draw something to show my unnatural love. (Is is unnatural? I don't know. I am, however, a huge fan).
So here's Anni and Red after what one can only assume was a dramatic fight.
I also recently got a new tablet. This is my first piece colored with it. I pencil with...well, pencils. So the ink you see on there is ink ink. Fun times! This tablet made everything so much easier. I discovered a few things later on, like fine details blah blah, so you can tell which patches were my early work and which were the later. The last tablet I used took me a good 4 hours to color ONE panel. That. Was. Annoying. The drawing portion of the tablet was veeeeery small. This one is a good size. This in total took me about 10, which could be better but considering how easily distracted I am by EVERYTHING, that isn't bad.
I would like to point out that the original colorist is AMAZING. They put such detail that even looking at the colors, I only wished I could properly emulate her work. I hope I did an OK job.
Original The Young Protectors stories and characters by Alex Woolfson.
Original The Young Protectors character art and pencils by Adam DeKraker.
Original The Young Protectors colors by Veronica Gandini.
© 2012 Alex Woolfson. All Rights Reserved.
[link]
(yes, I know, there are some foreshortening problems. >_< I am still working on that. As an artist, it is one of my only weaknesses).

Aw, I love these two. Nice work!
Reply

Love it! These guys are hot and I hope Alex and the crew keep making amazing bara YAOI for years to come.
Reply

Don't worry, your love for Yaoi911 is quite natural

I myself discovered it several months ago and have been hooked since. If you are enjoying The Young Protectors, you should check out Artifice, which is a completed comic done by Alex.
And great job on Kyle and Anni! They both look amazing

Reply

Oh, I love Artifice. I'm waiting for a bigger paycheck to splurge on the preorder of the comic. (And still be able to afford to donate to TYP comic).
Reply