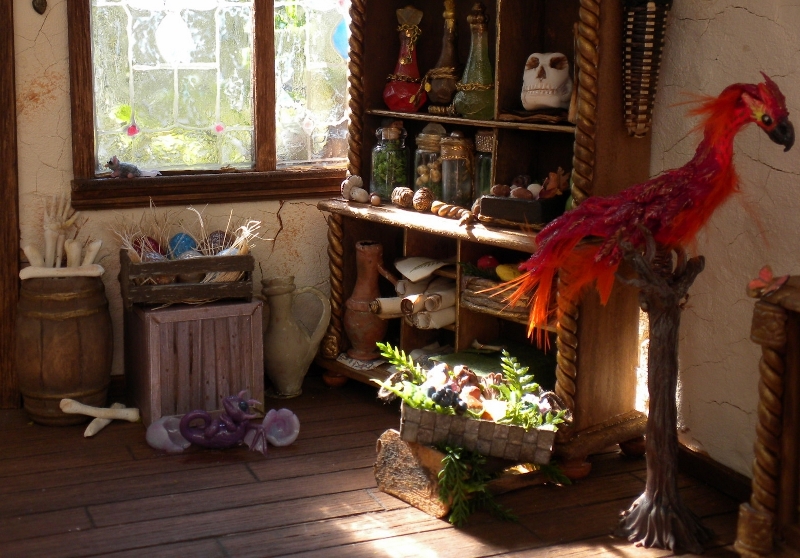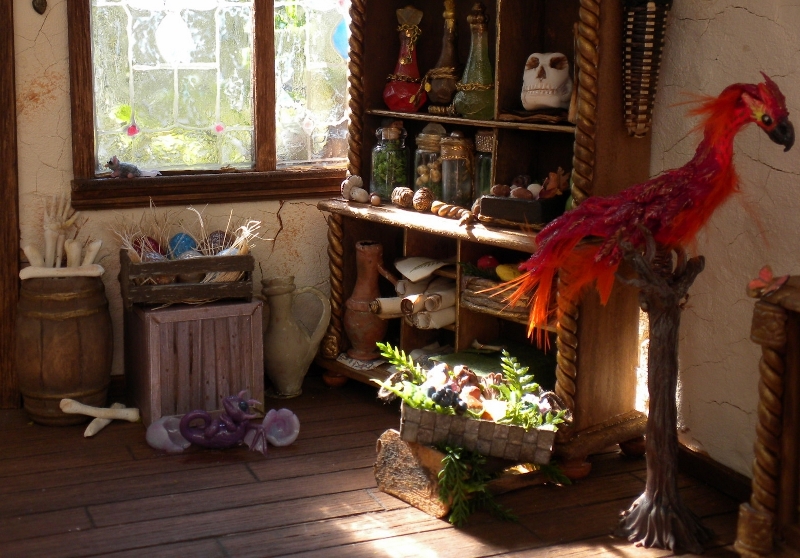 Watch
1/12th scale Contest house: Closeup of shelving, dragon eggs, plaster..yada yada

This is amazing! I love the barrel of bones, and the floor is just perfect.
Reply

really great close up, you really have the detail packed in! pretty inspiring and great work
Reply

Thanks! I worked on it for about 4 months straight, I don't know if you do the same but I get inspired by a project then I pretty much burn myself out on it. So I sat and created creatures for a week, then shelving, then books Etc...at the end I had to just tell myself to stop!
I am waiting on another competition house today..but this one I have all year

Reply

lol i know how you feel, i get burnt out sometimes too. i have to set time limits for myself or some projects would go on forever it seems XD

ahhhh great!
Reply

is this all miniature? it looks so real, wow...
Reply