Hey guys! For the next week I'll be opening commissions as a way for getting ready for my trip to california. It would really help me out. What this also means is I'll be streaming all week long to get the work done!
For prices you can check out my brand new handy dandy price sheet here :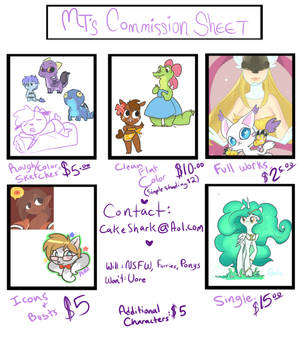 As well as the best way to contact me.
Of course you can also contact me on here through note, on my tumblr, or through my FurAffinity!
Thanks for peeking this journal.