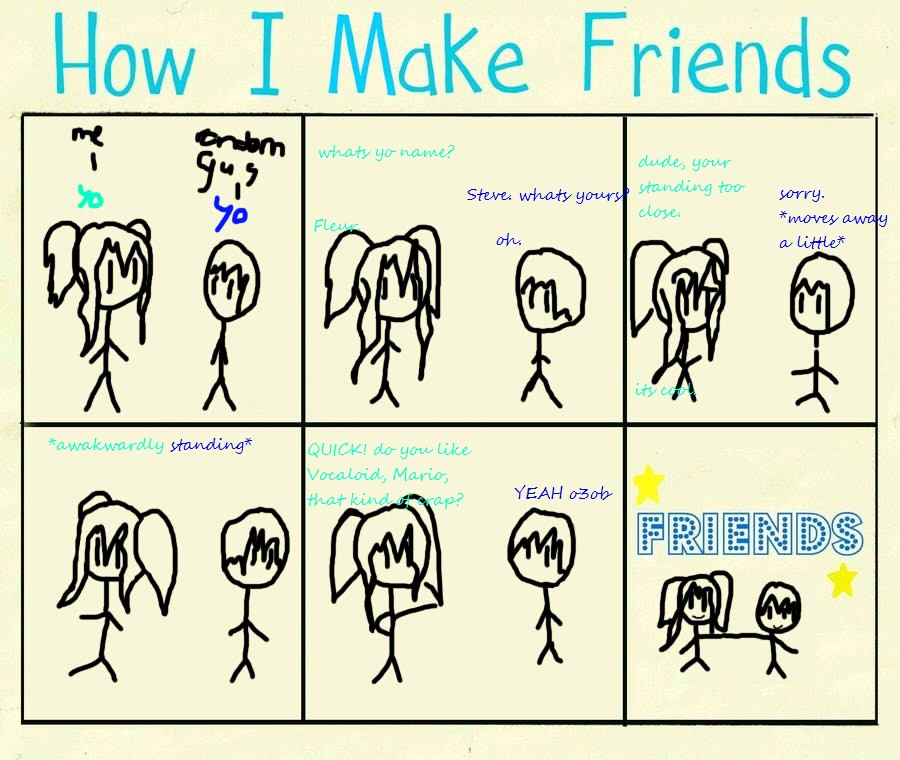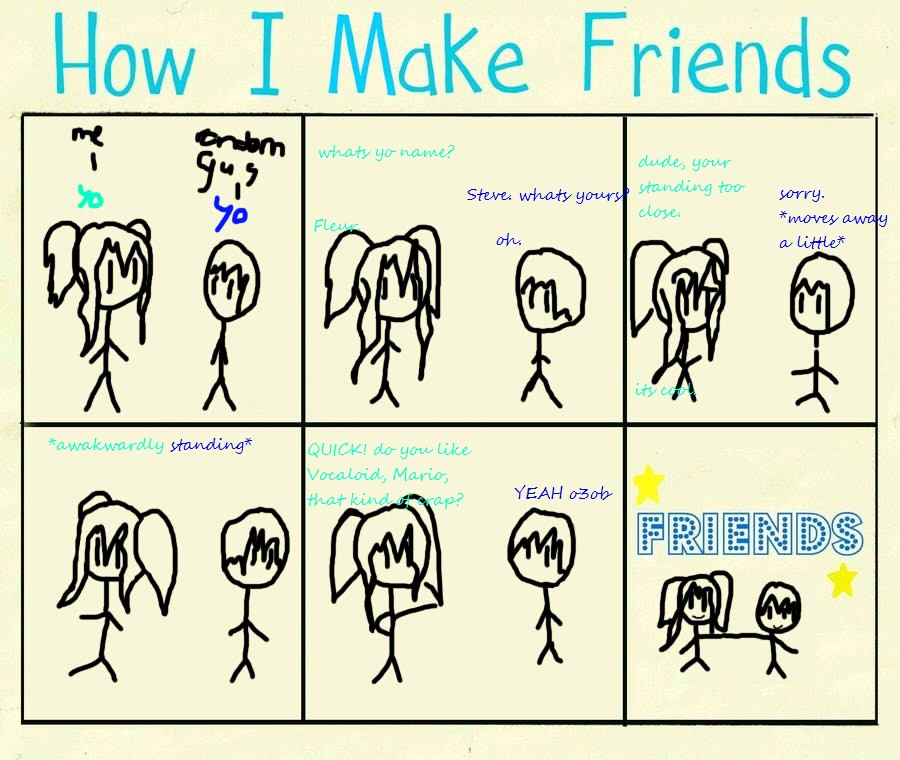 Watch

Oh my goodness I make friends like that too!xD
Reply

Reply

Reply

Reply

THis is how I make friends:

*awkwardly standing*

Me: Hey, I'm Maria
Guy: Hi, I'm So-and-so
Me: ....
Me: What kinds of things do you like?
Guy: I like *insert stuff here*
Me: Cool. I like Mario and anime. And there are also these computer programs that you can make them sing different songs called Vocaloid, and they're my favorite type of music.

If they react positively to any of the above, we are FRIENDS.
Reply

Reply