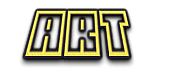 ---

Makes very cool art styled traditional art and fanfics!
Makes wonderful head icons! They aren't the boring default ones, I promise!

Is an AMAZING builder!

Makes these cool lil spiny minecraft things!

Has a great heart and big goals! Makes large scaled Minecraft builds!

Makes amazing Minecraft Art and T-Shirts!

Cute funny art style! Awesome Minecraft art!
I love his art.

SO COOL Minecraft art!

Amazing 3D creator!

Great quality Minecraft Scenery!

AMAZING quality Minecraft screenshots!!
---
If you wish to be featured, contribute 10

for Months of featured.