28 Favourites
46 Comments
986 Views


"The secret of happiness, you see, is not found in seeking more, but in developing the capacity to enjoy less."
-Socrates

"Minimal Art is a term used to describe paintings and sculpture that thrive on simplicity in both content and form. The aim of Minimalism is to allow the viewer to experience the work more intensely without the distractions of composition, theme and so on."

Minimalism is one of my personal favourite forms of art. Here is a selection of beautiful minimalist work for you to feast your eyes on.





:thumb89231269::thumb114956946::thumb72106819:

:thumb115170826:
:thumb102159666:


:thumb40647499:

:thumb106975596:




:thumb27291410:

:thumb30364431::thumb37694008: Rock BottomDear Lord,
Nevermind.


Customization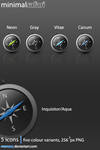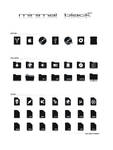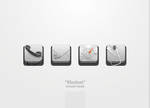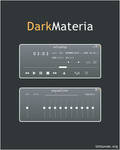 :thumb115247154:
:thumb114338937:
Shameless Self-promo
:thumb105714188: