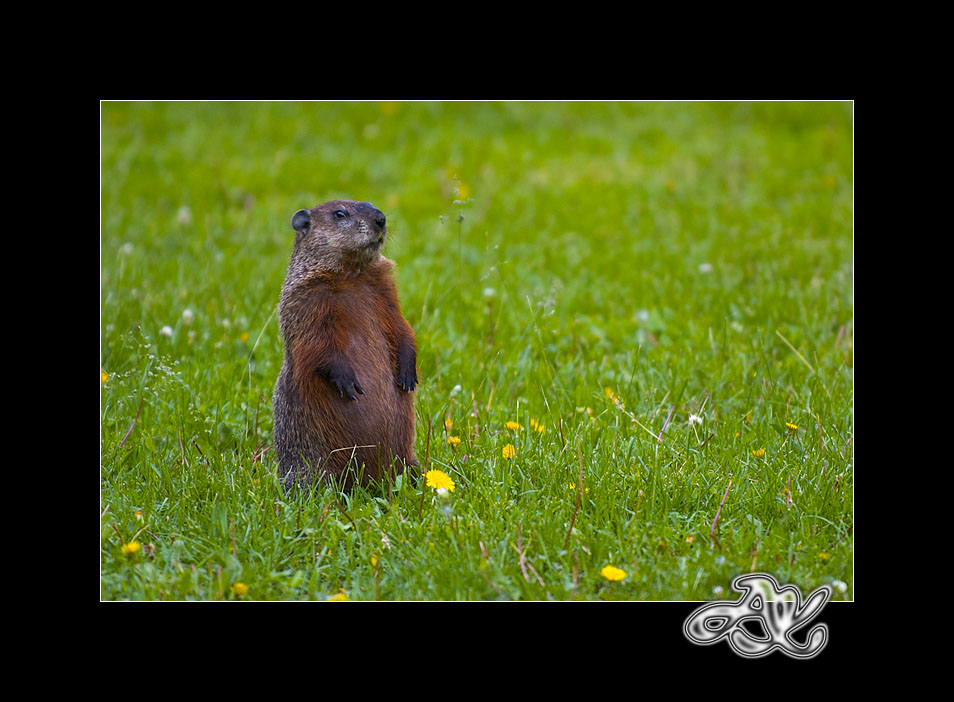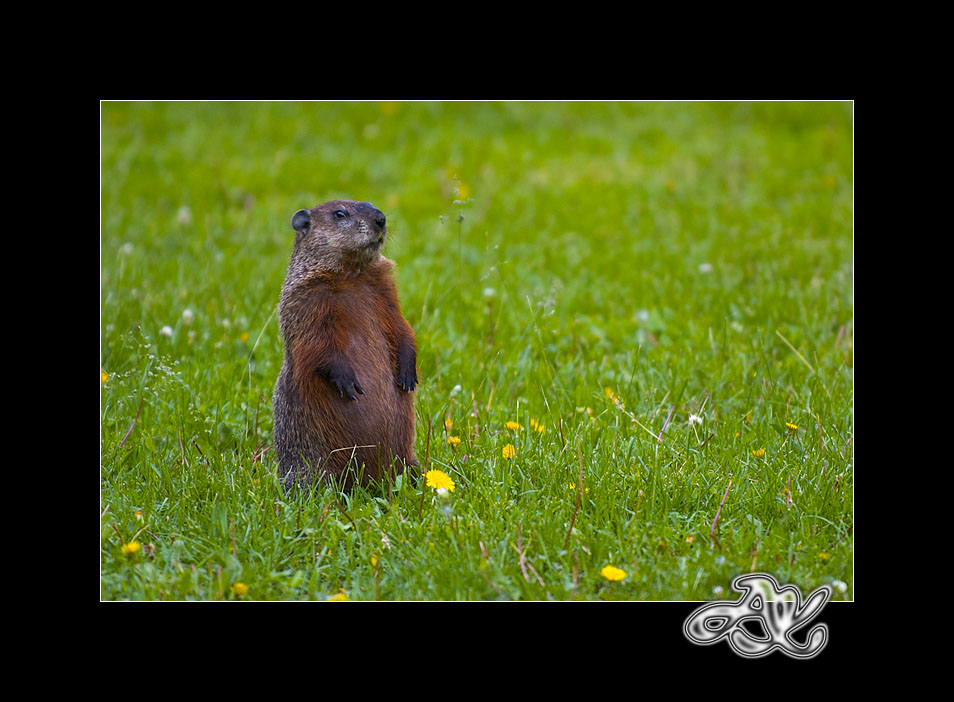 I happened to see this groundhog while I was wandering about on some trails near my house, down by the Mississippi River. I followed him/her around for about a half an hour, forty-five minutes, while it grazed on dandelions and other assorted goodies. Lots and lots of pictures, but I don't want to flood my gallery with them. This one is my favorite, very cute.
Shot handheld, yikes (very heavy lens).
The full resolution image can be found on the
Wikipedia Commons
.

Hi there
Thank you for sharing this great photo on Wikipedia
We use it for drawing tutorial here
How to draw a groundhog
Reply

what a sweet shot !!

Reply

Wonder what he/she is thinking. "Let's strike a pose or two for the paparazzi or they won't leave me alone today..."?

Quite sharp to be a handheld shot.
Reply

Yeah, I'm amazed at how well it turned out, especially given that the true focal length was 200mm (lens) * 1.4 (tele-converter) * 1.5 (camera multiple ratio) = 420mm (or 12x)! Normally, you'd need at least 1/500s to get something clear, but with this crazy cool lens I had (a nice Nikon VR lens), I was able to get something this sharp with only 1/60s. Very very lucky, I am.
Reply

So the question is... Does it see it's Shadow? nice shot hope it was fun running after it !

Reply

Being in MN, that bastard always sees its shadow. Grr!
Reply

i hav a groundpiggy beanie baby! i wuv them....
Reply

Sweet! Does it look as cute and cuddly as the one I took a shot of? Oh, thanks for the fav and the watch!

Reply

*makes a stuffed animal out of it and hugs*

I love!
Reply

I know, they do look terribly cuddly. Makes me wonder why you don't see woodchuck stuffed animals in every toy store...
Reply

I love u groundpiggy!!!!!!
Reply