Hellooooo (≧∇≦)/
It's winter so as usual I get sick every other day but don't worry, I'm still alive! (๑°▽°๑)
Hm, it's about my online store again (*ノωノ) there are a few cute blondes in need of attention in there! So I thought I'd hold a little sale thing!
>>
my awesome Etsy store
<<
There are 4 prints on sale, from Feb 14 until Feb 28, 12pm Paris time (GMT +1:00) ovo/ They'll be at €3.50(+shipping) instead of the usual €4.50
The 4 cuties are:
-
Halloween witch
-
Warspite & masoTTK
-
Eli
-
Mi-chan
vv pic below vv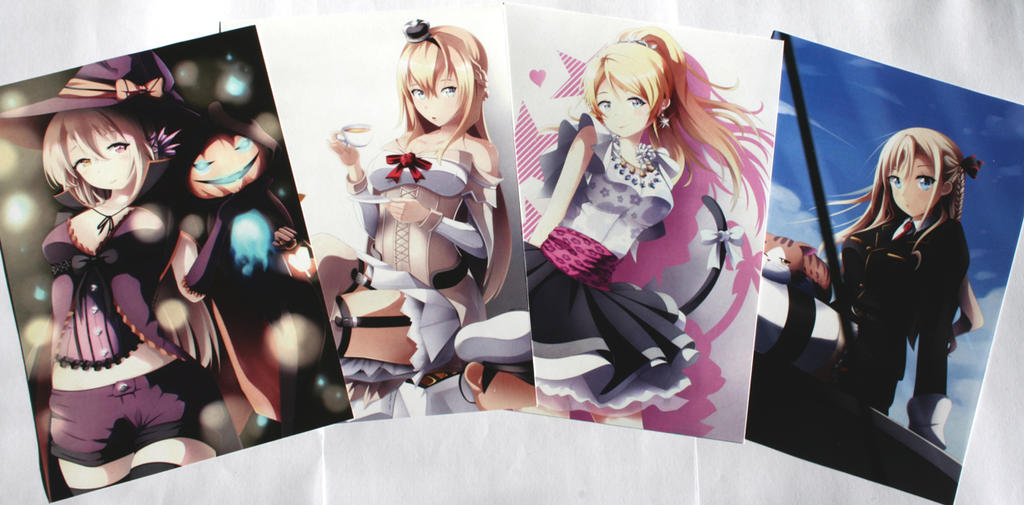 please buy us! *sad kitty face*
Also direct order available, see my previous journal

Store update + boobs ovo/FINALLY mimelex stopped being lazy and finished the new batch of prints! _(-ω-`_)⌒)_
mimelex on Etsy for those who didn't already bookmark the address


This time only 3 new prints + restock on Mercy but they're all brand new artworks so I had to work my socks off a bit


Don't worry I'll post all the artworks here too ovo/
+ for those who didn't attend the awesome store opening party (wat? (๑°ㅁ°๑)) the old lineup is still available!



(yup I got better at taking pictures

)
Please buy lots

lol
...hey, where are the boobs? Σ(๑°ㅁ°๑)