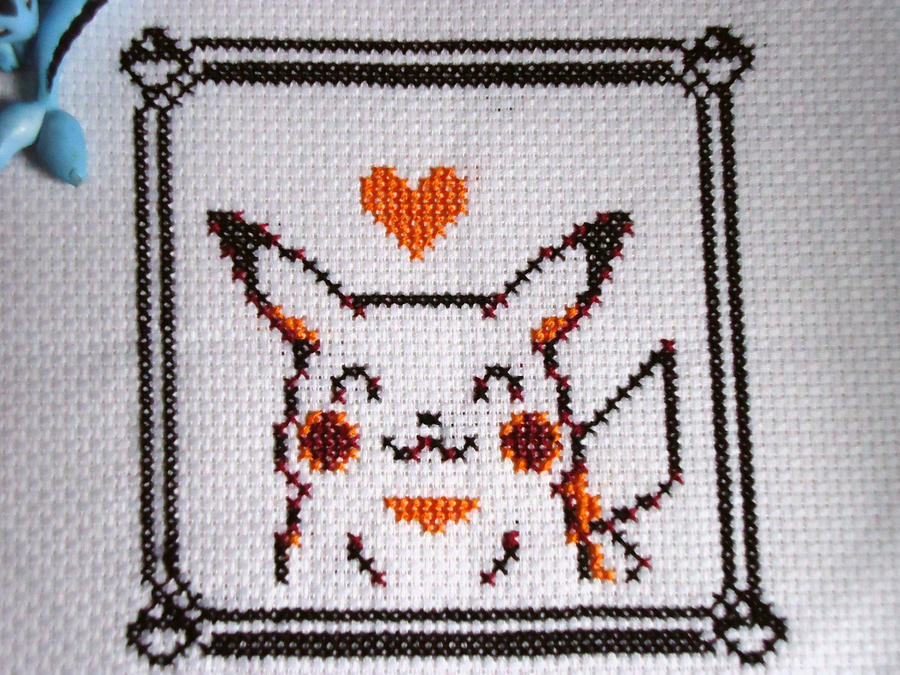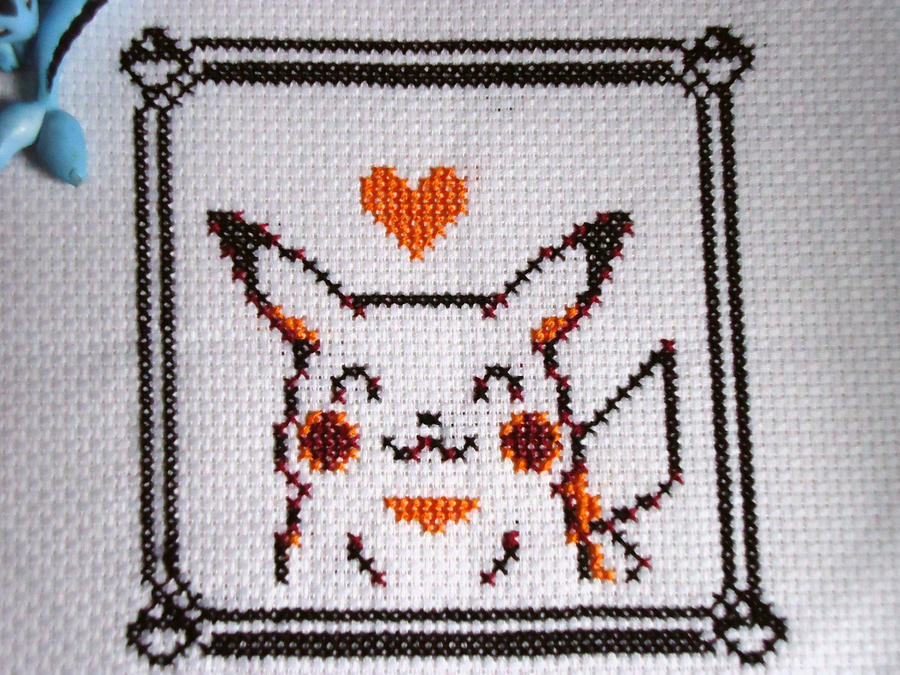 Watch
Hi!
Pokémon Yellow… I had a Nuzlocke challenge some weeks ago on it, and when my Pikachu Abby died at level 7 killed by Broke, I remembered this. This screen that appears when your Pikachu loves you so much, this screen I would have loved to see in my Nuzlocke. é_č
Anyway, Pikachu was easy to stitch, but the black frame was _so_ boring. I had never been as interested in the movies my little sister watched before. xD
But I admit it is pleasant not to have to use 42 different colors. (There are only orange, red and black here)
It is now framed and for sell here:
[link]
You can see the cross stitch works I sell in my etsy store here:
[link]
I also accept commissions. For further informations, go here:
[link]
!
Pikachu sprite is from Pokémon Yellow Version.