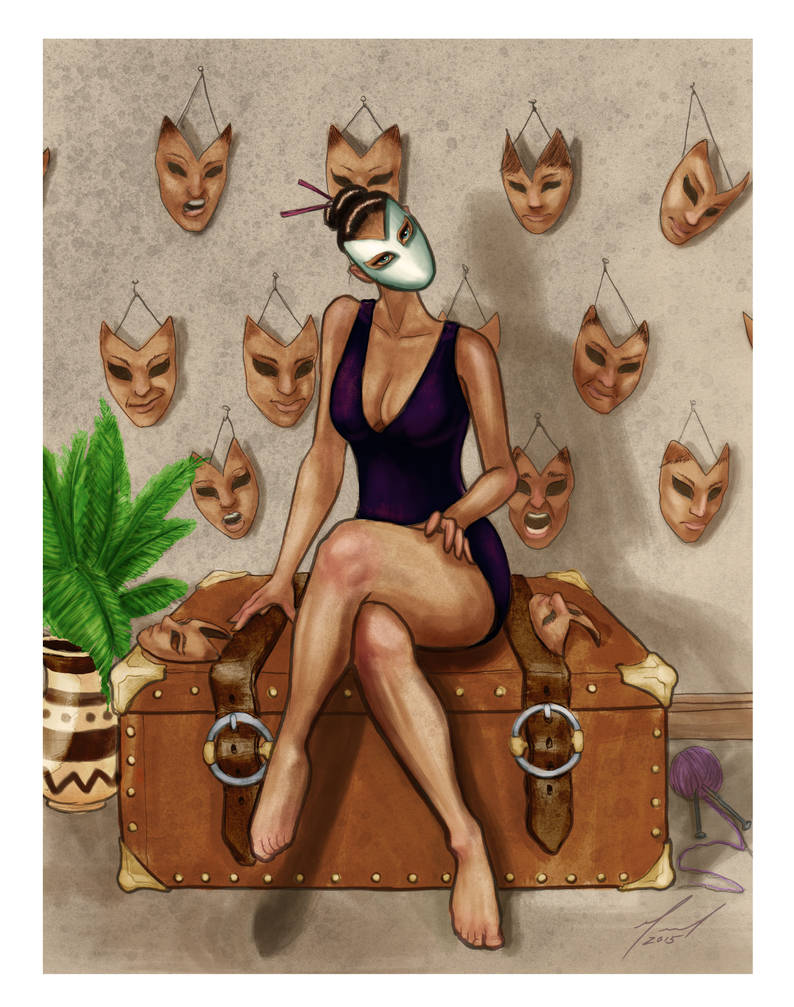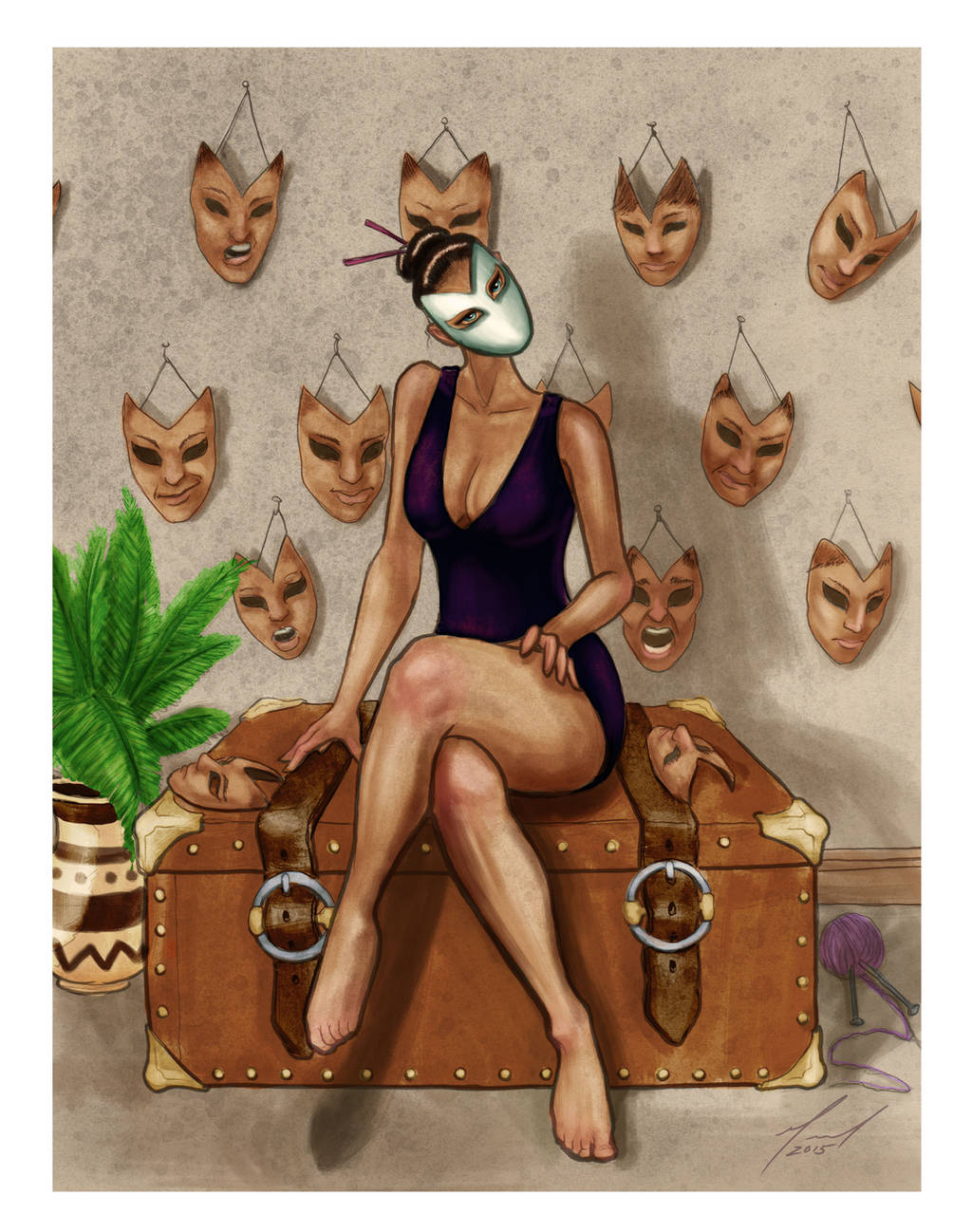 Entry to

"Use My Stock" Contest.
Graphite and ink on paper. Painted in Photoshop CS6
Laziness and lack of time is preventing me from listing all of the stock images I used for this. I do remember using a couple poses for the body, but I used a different stock image for each face on the wall and chest.

Wow! Amazing work! This looks so creey and mysterious,
worthy of a great horror movie.
Also, nice use of brush textures

Reply