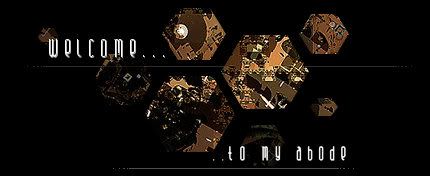 Welcome to my gallery. Feel free to note me if something catches your eye, or if you have any questions about my work.
SethraLavode
, my partner in crime, has joined me on this crazy journey into fractal land. Visit her page if you crave even more fractal art.
It's that time again!
The Benoit Mandelbrot Fractal Art Contest 2009 is now open to submissions. I can not stress enough how important this event is if you are a fractalist. Winning pieces will be put on display at the International Congress of Mathematicians in India.
Contest details can be found here:
www.fractalartcontests.com/200…
Besides the added bonus of a huge amount of exposure, Benoit himself sees the submissions, and if memory serves, I believe winning pieces are included in his personal collection. Just way to cool.
I entered in '07 and was fortunate to have both pieces selected. (one as a runner up). I simply can not encourage you enough to enter.
Feel free to note me if you get stuck or even if you just need a bit of advice.
Best of luck to all everyone.
Cheers!
Chris.
Here is the piece that was selected.