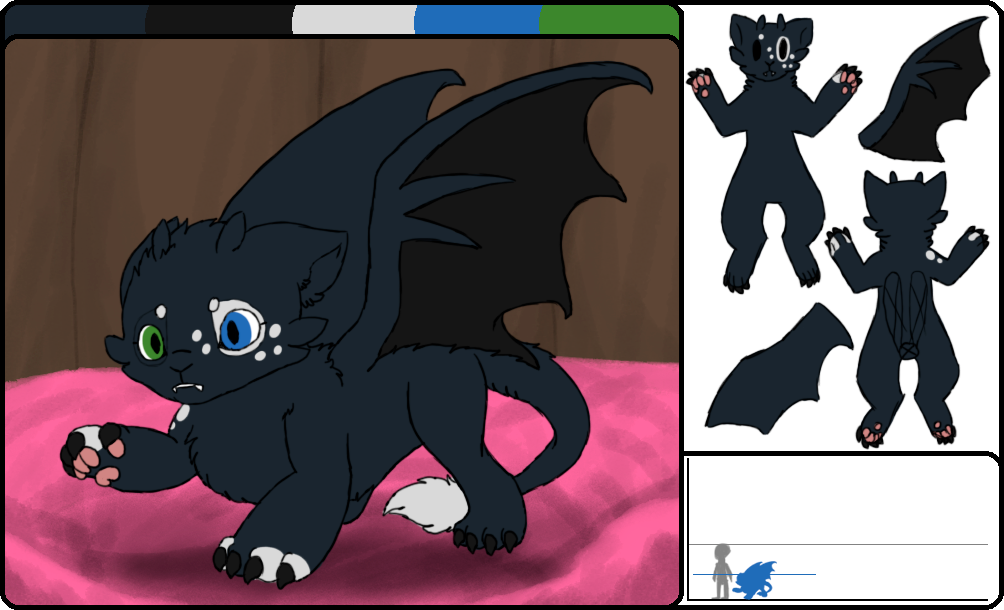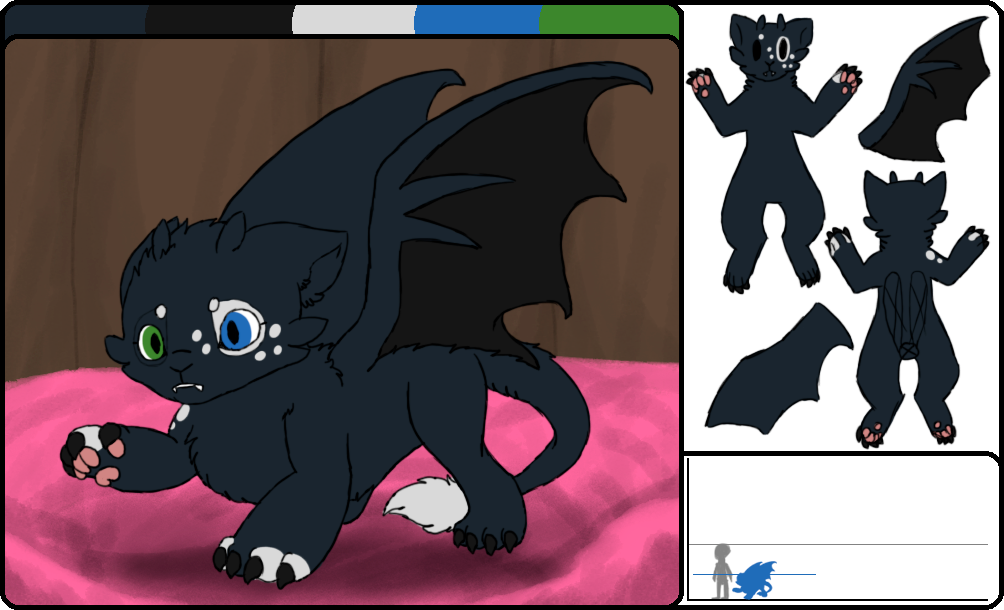 Watch
Name
Borghild
'fortification, battle'
Nickname
furball
Gender
female
Age
baby
Species
sabertooth fury
Hatch Date
19/03-2018
Lineage
Audra X starseeker
sta.sh/01198oe3m9sr
Personality
shes very curious, but by now means scared. she can tend to get into trouble by just happening to be in the wrong place at the wrong time. shes not afriad to claws out attack someone if she feels she or someone she cares about is threatened
Apperiance
shes a dark blue, fur covered hybrids. she have the night fury nubs on her cheecks and her, with big, non retractable nightfury flaws. her wings is the size of a nightfury, allowing her to fly unlike regular sabertooth drivers. her right eye is green while her left eye is blue. some of her front toes are a greyish white along with spots around her eye and the tip of her tail.
---
Affection
12/250
Fire Power
(+5)
30/150
Strenght
(+0)
21/140
Armor
(+0)
16/180
Speed
(+7)
32/200
Total Stats
99
Instinct and Effect
True Aim: Occasionally lands critical hits.
Effect: Has a 10% chance of dealing x3 damage to the opponent.
Glacial Coat: Freezes its fur to negate the effects of non-physical attacks.
Effect: Prevents 30% of damage taken by any Fire Power strike that hits the Dragon.
---
Training log
ref | 0ap
fav.me/dc69i5i
| 7ap
fav.me/dc6kh02
| 5ap