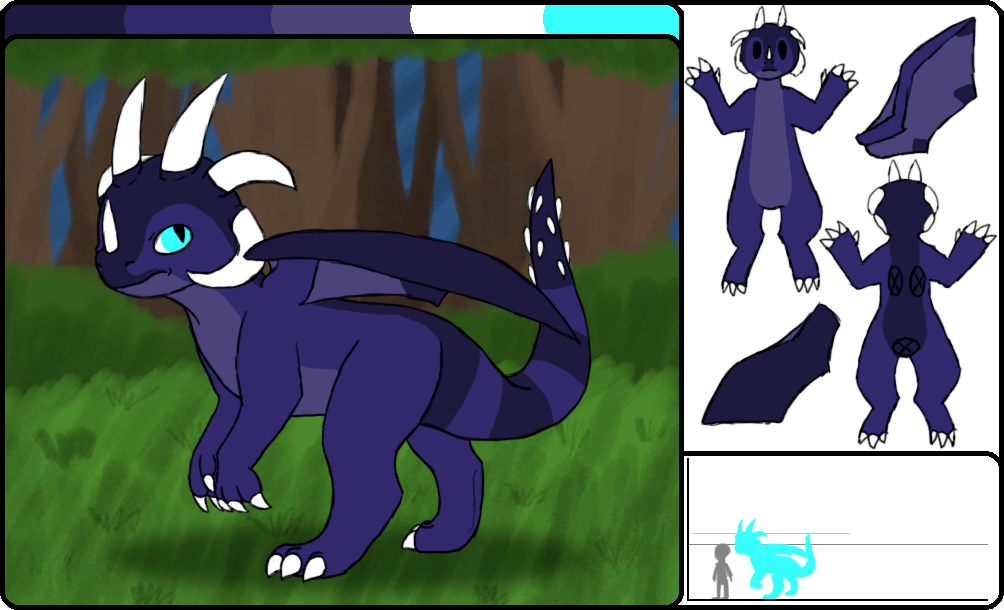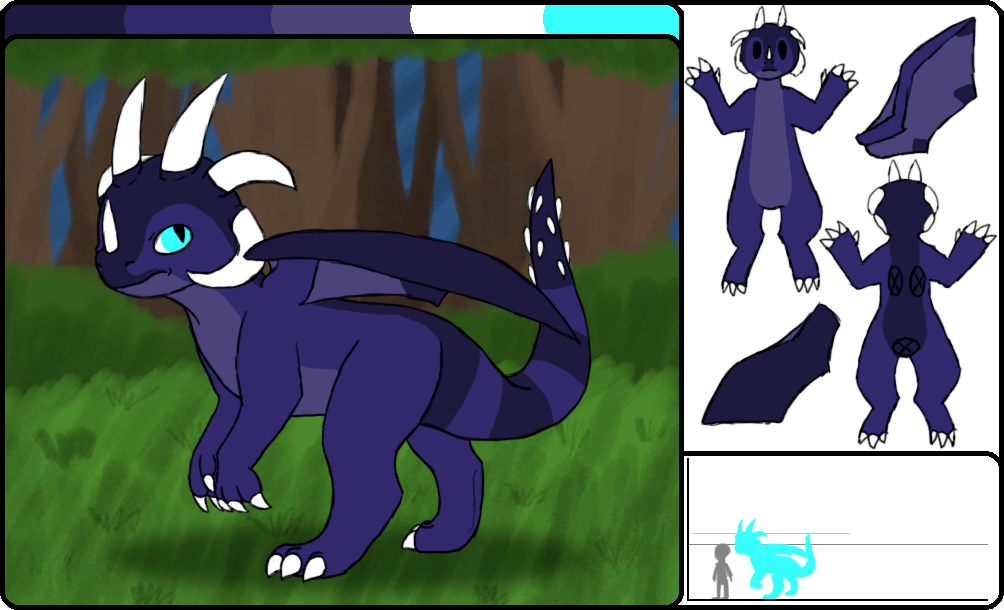 Watch
Name
Loke
Nickname
Lolo, loco
Gender
male
Age
adult
Species
deadly nadder/terrible terror
Lineage
Tiki | terrible terror | adult
X
Spike | Deadly Nadder | Adult
sta.sh/01198oe3m9sr
sta.sh/01zjr4g65js1
Hatch Date
24/06-2015
Characteristic
-he is highly protective of his rider and cares about no one elses life but hers, his own and a little bit of the other dragons living under his rider's wing
-he is not know to purposefully sneak up on anyone, though his dark colors hides him well at night
-he is almost always following right behind ditzy, being like a menacing shadow
-he is not as tall as a deadly nadder, but he is taller than his rider and can easily carry her
-he have a wild, but still caring personality
-he will not let you ride him, under any circumstances. only reason ditzy can is becaus she is his rider and she is persitent and stubborn about it
Desc
he is a night blue blend of a terrible terror and a deadly nadder. his nadder spikes is only on the end of his tail and he have just as many limbs as a terror, except his backlegs are longer. his first pait of horns are relativly straigt while the second bend backward slightly and the swirls backgwards more.
he is highly protective of everyone within his rider's care, including friends and he is very cautious with strangers
---
Affection
109/250
Fire Power
(+34)
58/90
Strenght
(+25)
55/130
Armor
(+25)
45/80
Speed
(+25)
46/200
Total Stats
204
Instinct and Effect
Mob Mentality: Calls upon its brethren and swarms the opponent.
Effect: Each strike hits with x1.5 power.
Fatal Spines: Lashes out at its opponent with the piercing spines on its tail.
Effect: Strength strikes have a 30% chance of dealing x1.5 damage to the opponent.
---
Training log
ref | 2ap
Double Clutch OPEN
| 1ap
Awfafafwafa
| 12ap
DG: Rescue Mission
| 10ap
Hey there
| 6ap
DG:-no title-
| 8ap
Lost Light Event
| 4ap
DG: His Way of doing Things~
| 4ap
DG: thats to be expected
| 10ap
DG: Lashing Out
| 11ap
fav.me/dc604t3
| 13ap