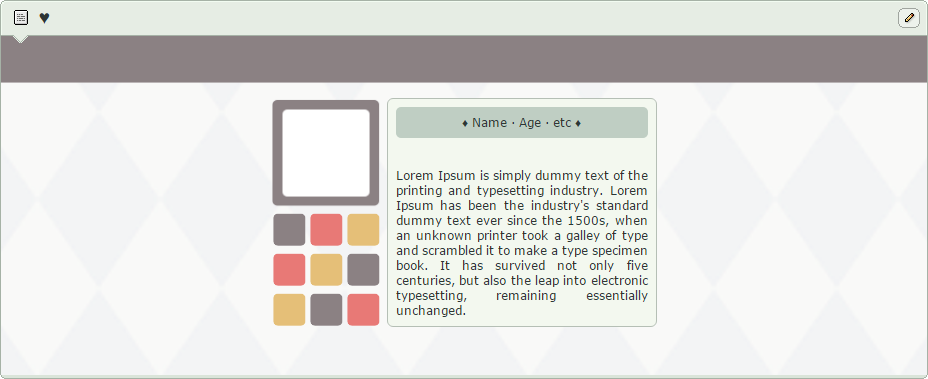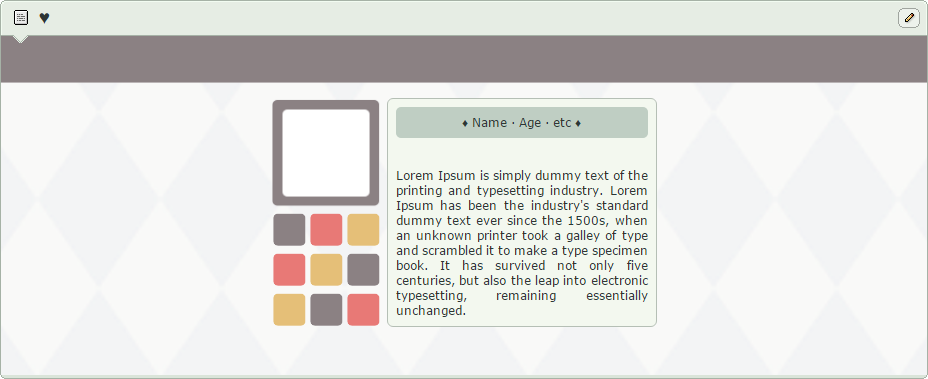 Watch

Main account

Terms of Use

---
The next code I make will be non-core, I promise! ; v ;
---

Suggested by
Neko-Rina

How to use + Other info
- You must be a Core user
-
Click here
and copy the code
- Paste it into your
"Featured deviation"
box
- - -
-
Click here
and download the PSD files / images and open them in any image editing software (Like Photoshop, Paint tool Sai...) and put whatever image you like! (Avatar pic, art examples, etc)
- Up to 9 custom links ! ( Those squares are the links )
- Resources used :
Bg by cocorini
Boxes [1] [2]
---
If you have any question, ask me !!

Reply

how do you make the content holder take up most of the custom box? ((or how do you change their size
Reply

Reply

Reply

Reply

Used it, it's so lovely!!
Thank you so much!

Reply

Reply

Más elegante y no nace, oh por dios *_*
Reply

This one is so beautiful, I love the colors ! >0<
Reply