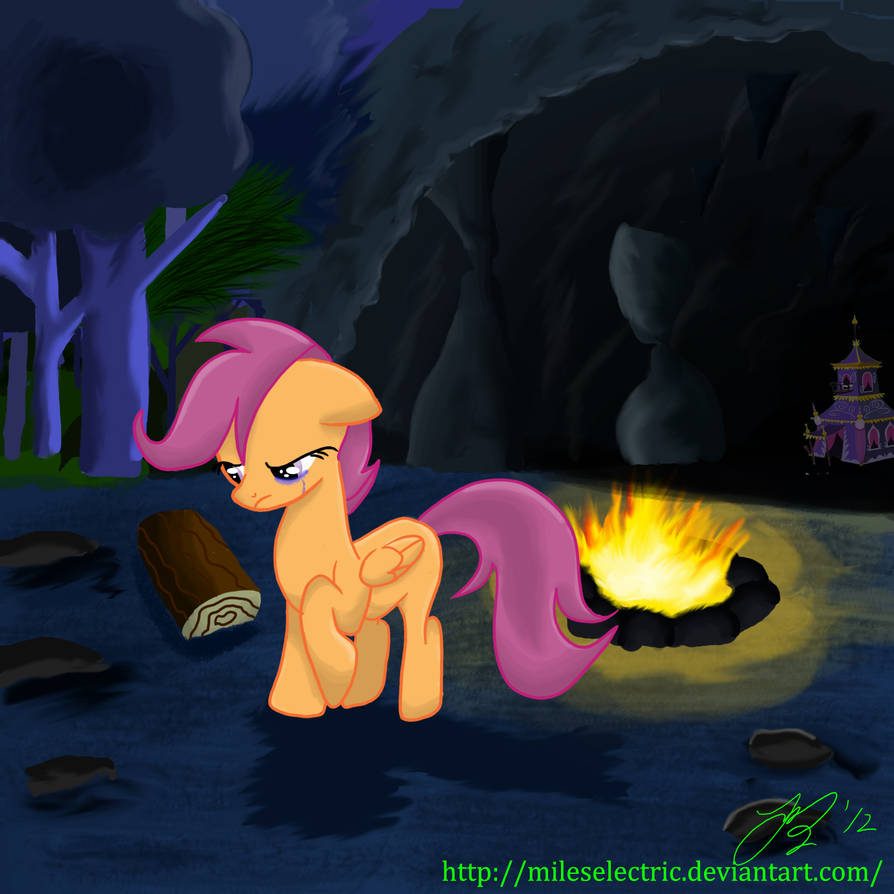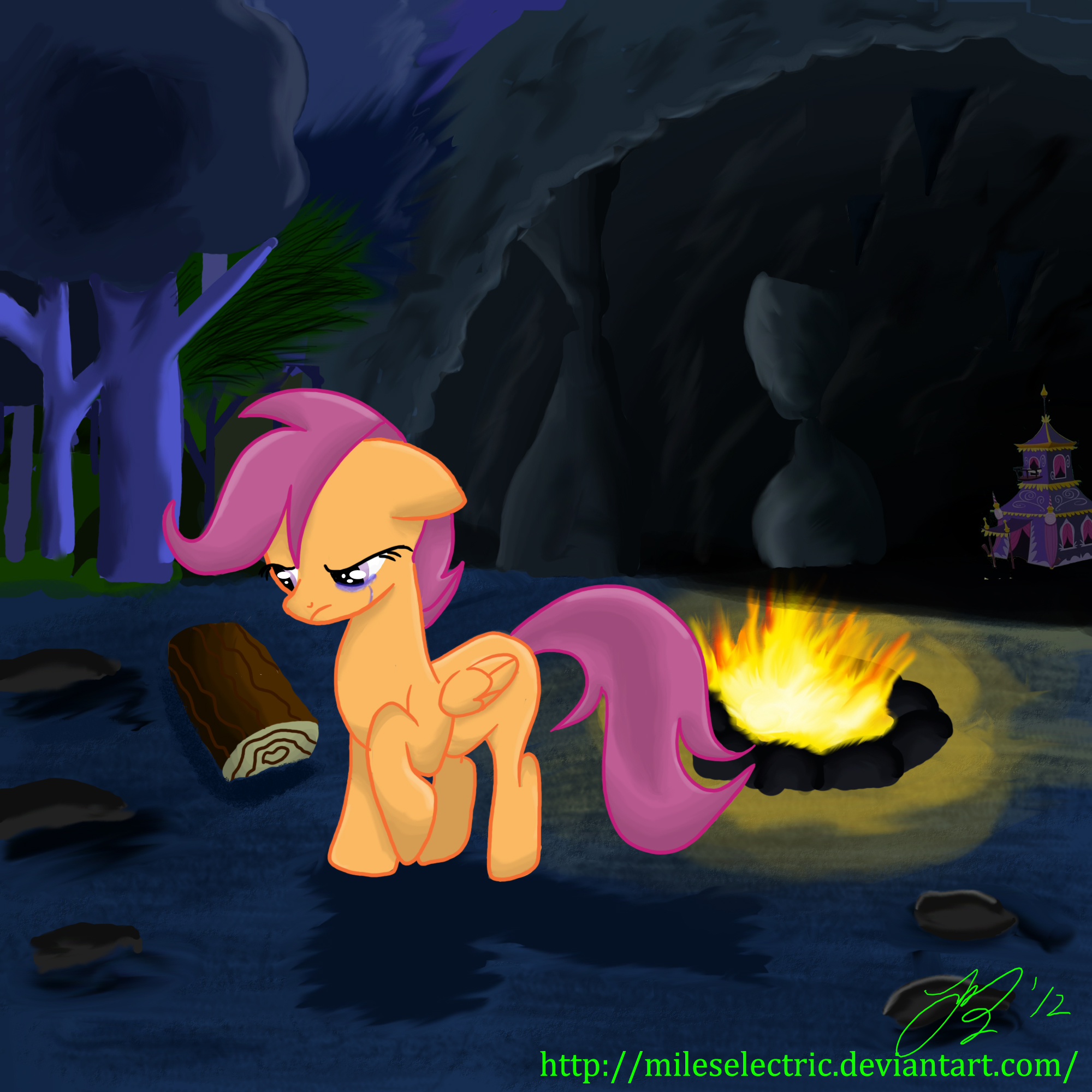 Watch
So I've been feeling a little down lately. I guess it's just the weight of the world finally making an impact, but you guys probaby know those feels.

I was really inspired by the latest episode, Sleepless In Ponyville, and while I originally wanted to draw up an RD/Scoots scene, this is all I could focus on.
Impressive.I just love dramatic Scootaloo.Many things happened at her.The fire looking was awesome,which is realistic.The shadows are pretty damn SWEET.Rarity's camphouse is so look alike.Scootaloo mane looks cool,as so as her tail.The stones around are actually great.The background,trees,cave,all impressive.I like the most is the......wood.Yeah right.I do not try to be mean after this,just for improvement.
Scootaloos' hind leg should look better if it's fixed.I like the stones,but the sizes should look smaller.Uh,um..something creeped me out.I look closely to the forest,and like saw a eye or something.

I hope your art become greater and greater,just for more critiques.I wish you good luck with your art.
The Artist thought this was FAIR
3 out of 3 deviants thought this was fair.