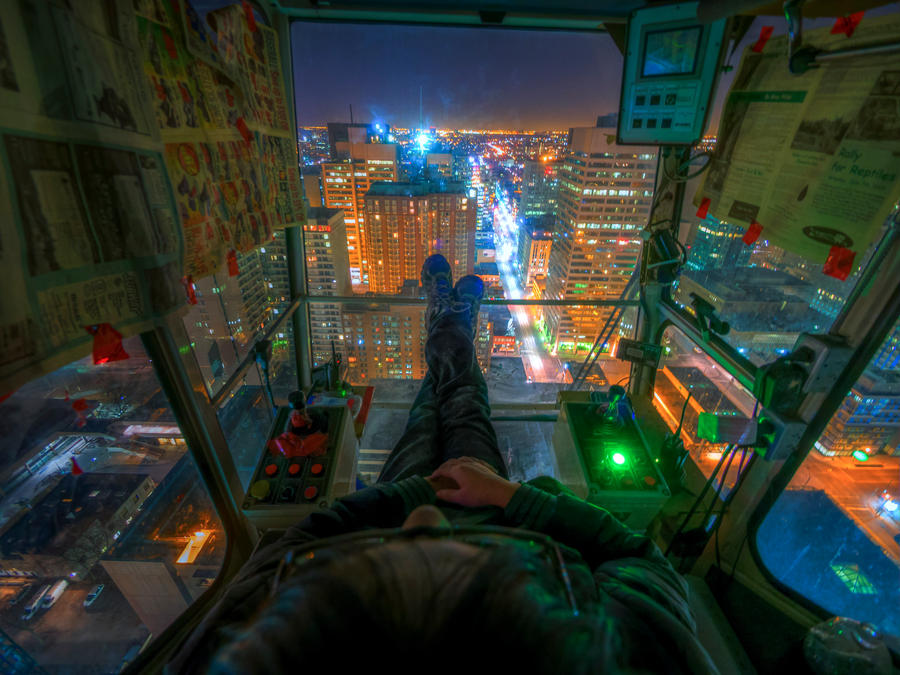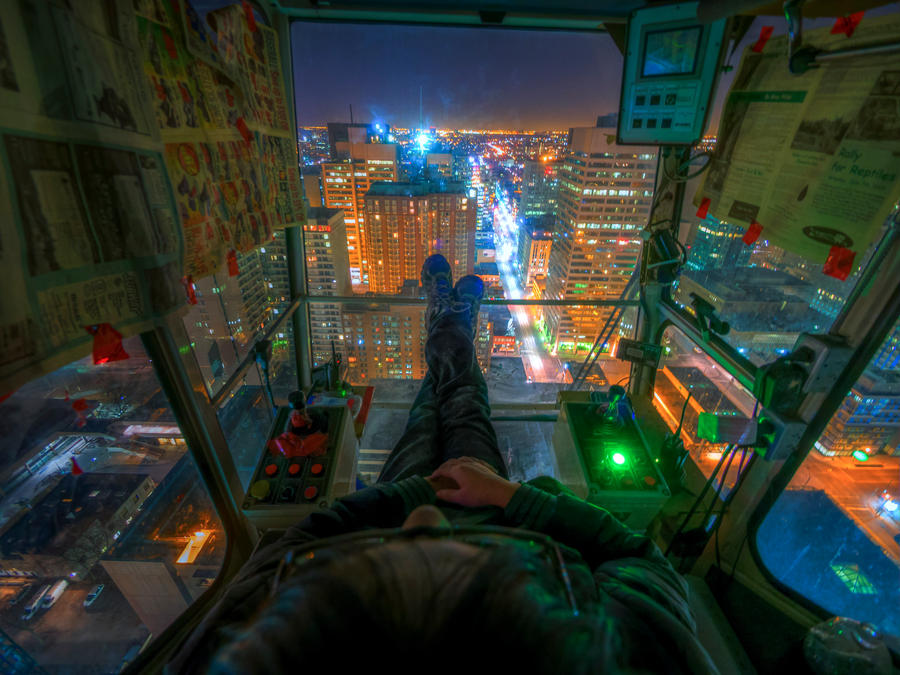 Self portrait, rooftopping in Toronto.
The colors of those little boxes look pretty Christmasy, how pleasant

My tumblr:
[link]
Daily Deviation
Given 2012-12-24
Taking Control
by *
MildlyReactive
is a self portrait taken overlooking a city. The warm glow, the atmosphere and the sense of height captured exude from the image. In the words of the Photographer
"Part of my mentality when going on these explorations is that I am reclaiming my bit of the city."
(
Suggested by JulijanaM and Featured by Kaz-D
)