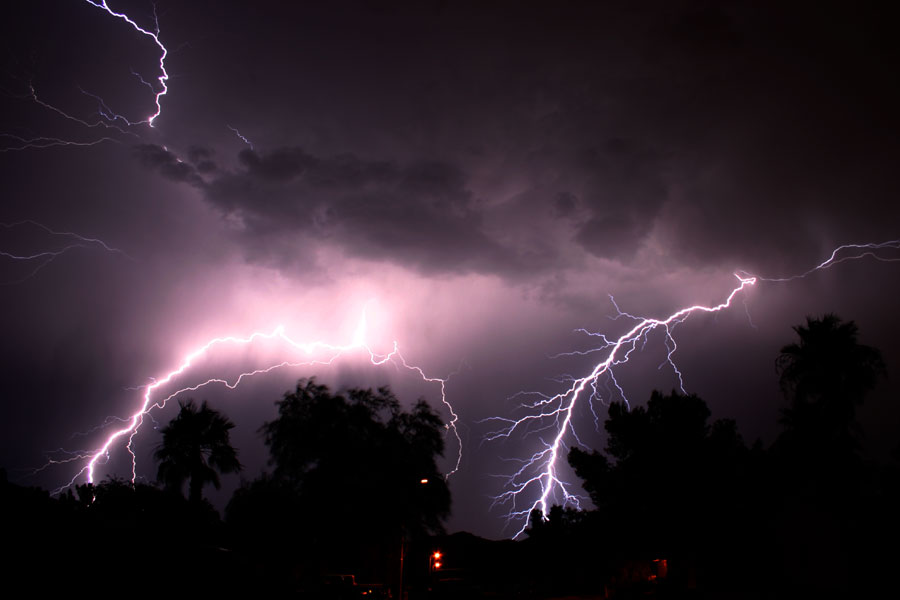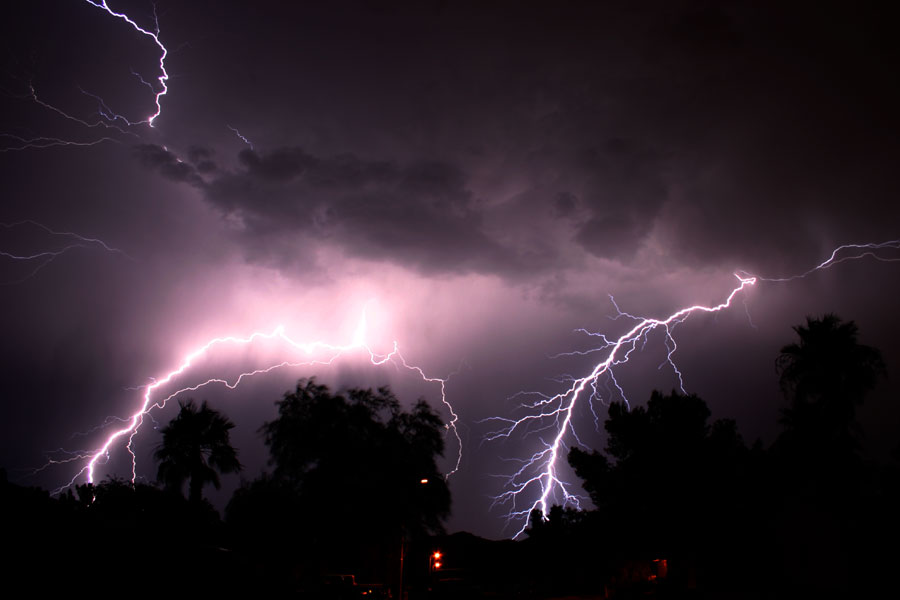 Watch
Heres a series of photos, this is photo 6, Anger.

Wow you guys, I totally was not expecting this!!! We just got a Digital Rebel under a week ago for a variety of purposes. I was looking foward to using it durring the monsoon season because we get maybe 2-4 weeks of the ENTIRE year too shoot lightning here in the phoenix area. Well its been 110 + here for over a week ( it was 122 driving home on the freeway the other day). Anyways i was thinking, "wow I get only a only 2-4 weeks too shoot lightning for the entire year.... how much does that suck!" Well tonight I was given a pleasent surprise, I was driving over to a friends house to pick up something and I saw lightning to the south, and it was coming closer. So I thought maybe i can get a few pictures, even if it is god knows how many miles away. So eventually i went down to the wash and set up my digital rebel on a tripod and man, this lightning was all around me, and it was getting closer and closer!!!! I really didn't want to leave! I eventually did after getting 6-7 GREAT shots!!! I'm very happy that i was given such a an excellent light show so early in the season!

Photo info

Exposure: 4-6 sec (longer exposures pick up too much city light and it gets nasty orange, if I counter this and make the f higher, it doesnt pick up the lightning as well)
F-stop: 6.3
Lense: 18-55 mm (when i first went out i walked out with the 80-200mm and had to go back lol)


The city can be retarded when doing long exposures like this, do yo guys have any suggestion so i can make my exposure longer, without getting the nasty city glow, and by keeping the visabilitiy of the lightning?