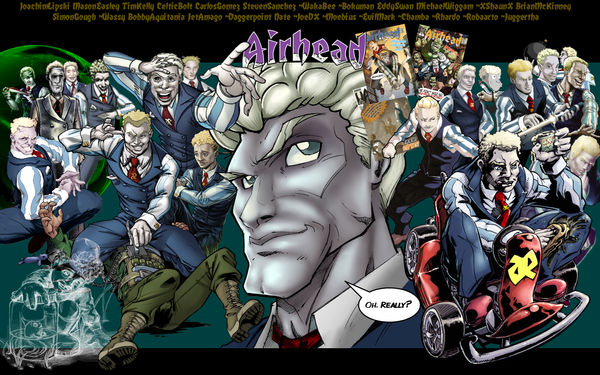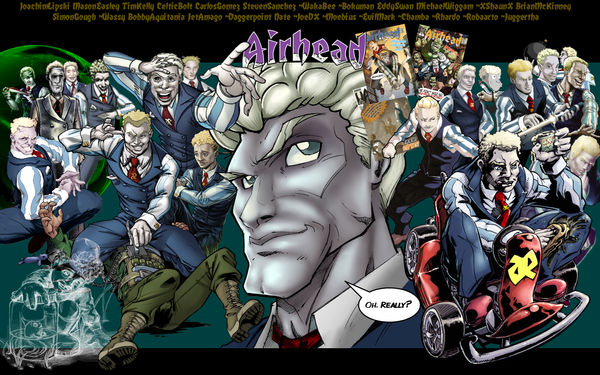 Watch
Really love how this looks. One comment, even though the piece is great by itself, the sitting b/w airhead in the lower left corner seems too disjointed compared to the others with their similar color schemes.
Reply

You're absolutely right! In fact, that fellow is a place-holder for another Airhead that is getting coloured at the moment. The person who did the pencils of the not-yet-there picture is already named on the art... but still waiting on the colourist. Stay tuned

Reply

Reply

that is pure airhead awesomeness, Fairgo! I's an honor to have my silly drawing in there.
Here's to 200k more Airhed pieces!
Reply