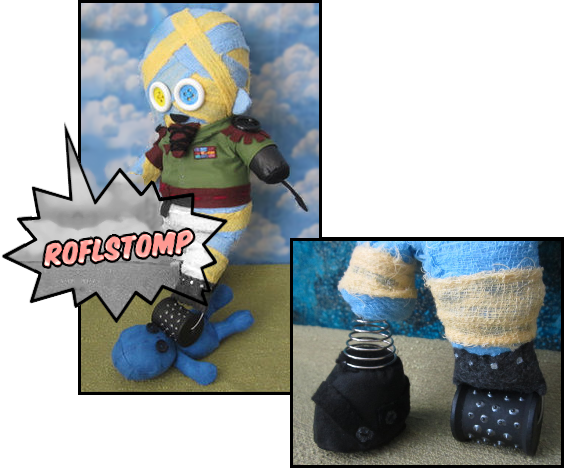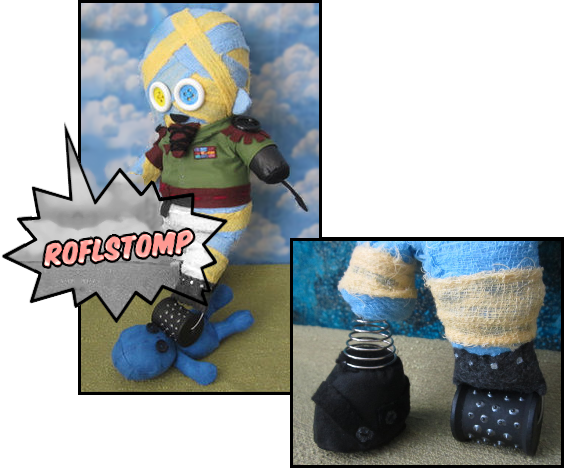 Watch
Airhead's nemesis, Geezer from Giza, has been lovingly recreated by

in gold and lapiz lazuli cheese cloth! He's a bit of a tenderizerfoot at this evil stuff. That foot is the cunning invention of the artist and Geezer is very attached to his new favorite attachment! It just cried out for an internet meme action bubble used for one-sided player vs player battles. Geezer's portfolio of evil has grown quite large:
And more! (:thumb399345407: :thumb399747376: :thumb400645382

Thank you so much for a fantastic nemesis!