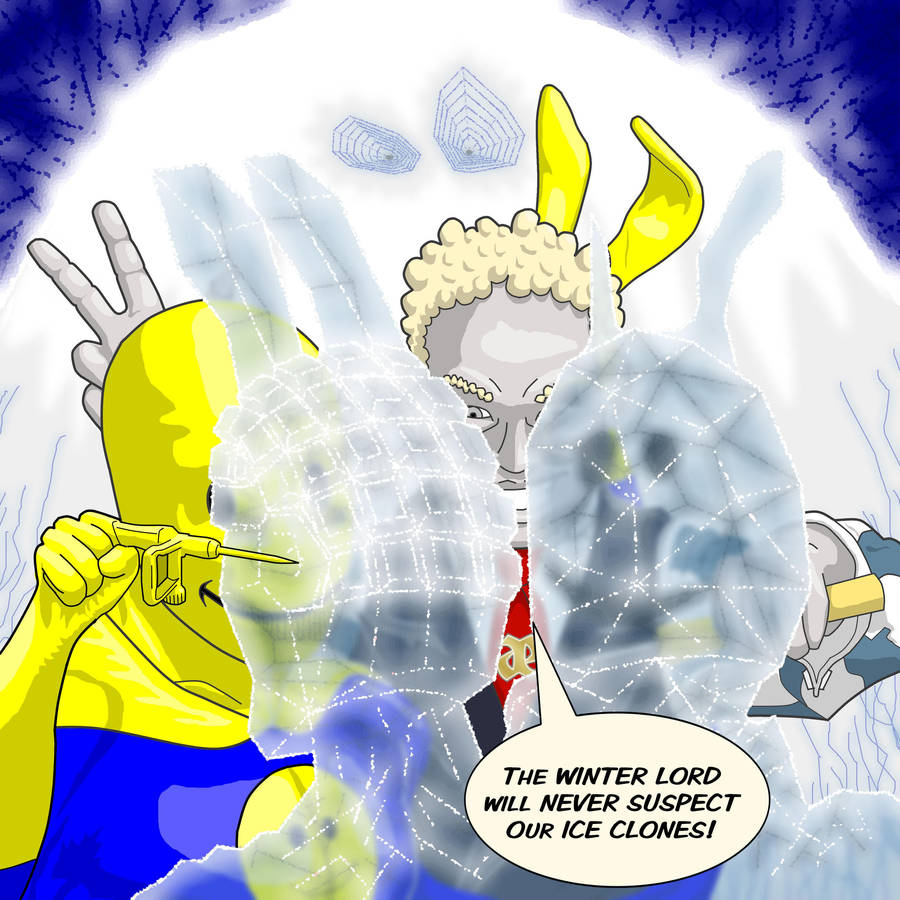 Watch
I drew this to practice with layers, based on a forum suggestion to involve ice, featuring Mr Happy

and Airhead
. Winterlord is a big ol' white monster from the City of Heroes computer game.
Last time I uploaded my own amateur art I lost two watchers... fear not, more art by real artists is coming soon.

Your non-artist art puts my non-artist art to shame for sure, and they always make me laugh. Hope you stick with it.
Reply

Thanks for the kind words! You thought of me even as you have to deal with the politics of running a forum contest. I'll definitely stick with making submissions. I love to draw, but hopefully I can get faster since I have limited time this month.

And don't underestimate your own style (the most recent being Synthetic Cubist I think). It will get you a couple of points for sure.
Reply

Dude, you ARE a real Artist!
Reply

Awesome!!! Youre the first person other than me to draw my character in the 20 years since I created him!
Reply

Woah, that's monstrous! Oh.

Um. I missed the chest symbol. That is so obvious right there on your icon. Um. It's really there in my pic, but diffraction through the ice, blue wavelengths vs yellow, and all that.
Reply