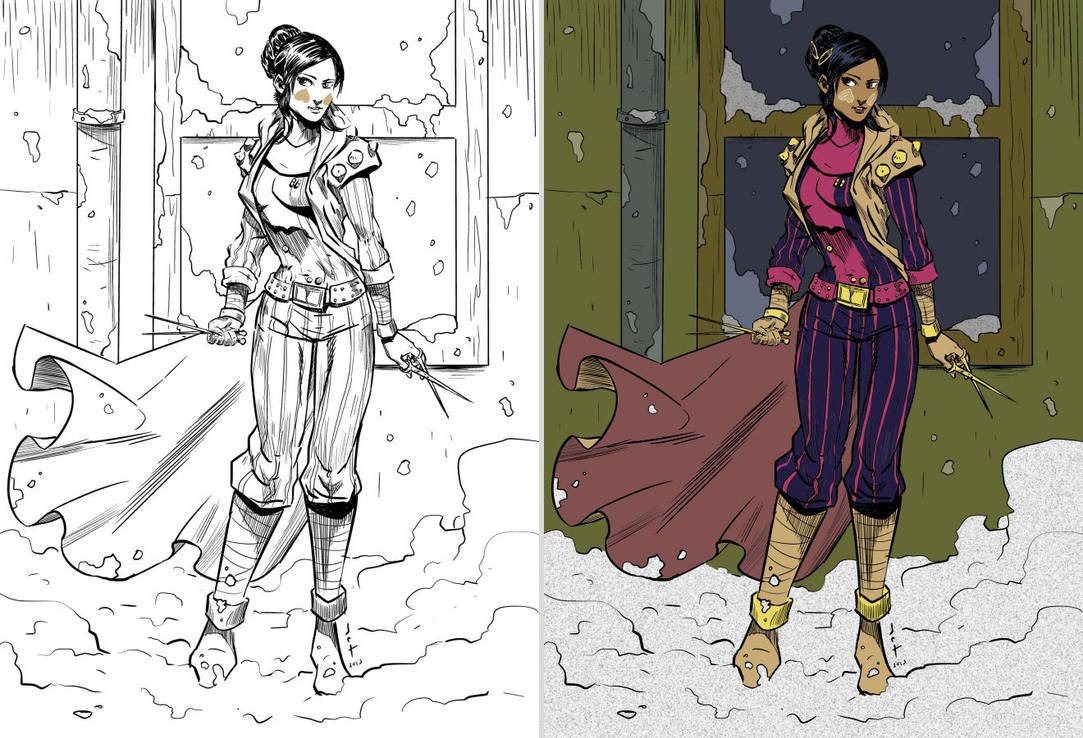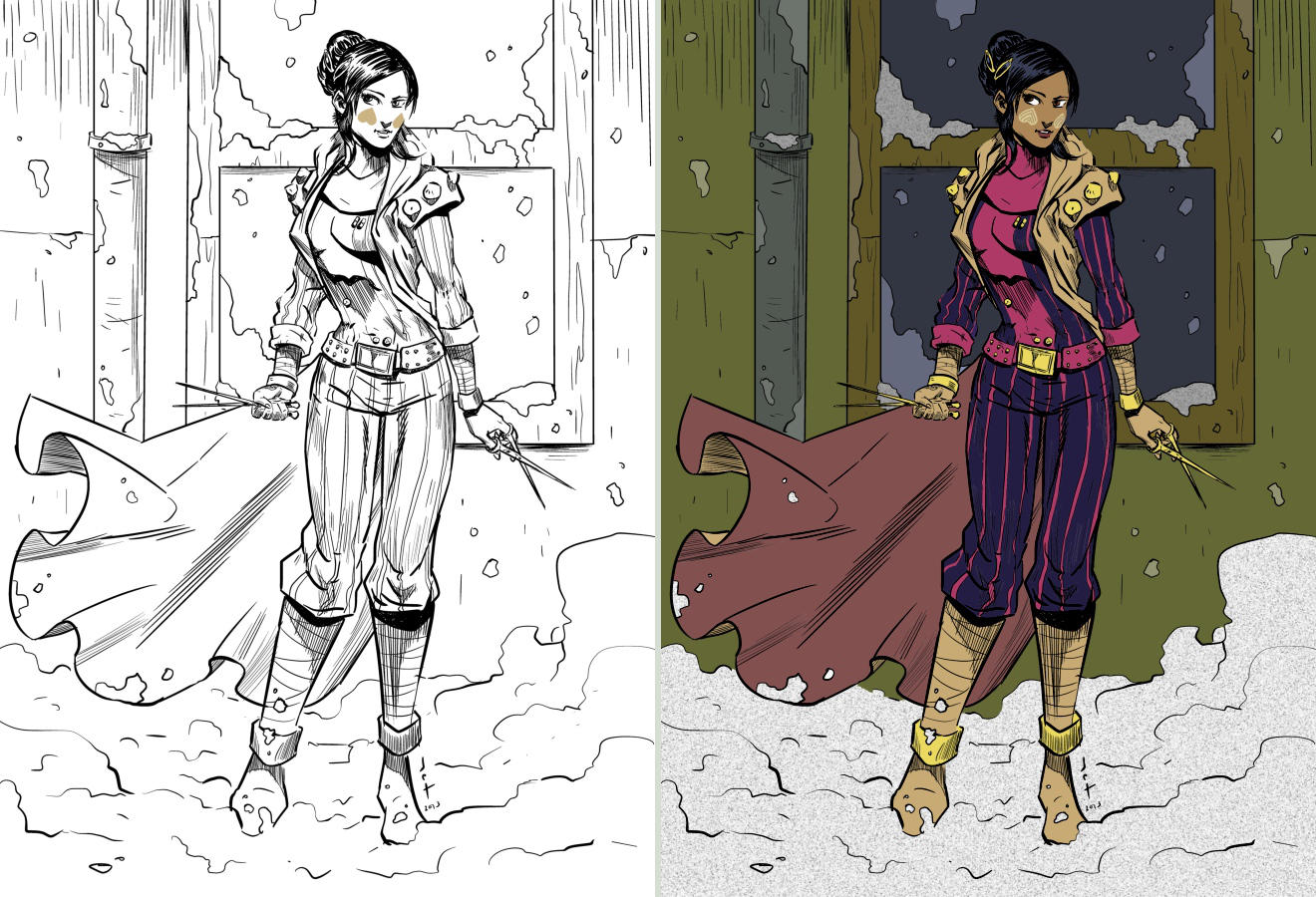 Watch
Jet returned to deviantArt bearing the worst news -journal linked below. But his talent has come through as brilliant as ever. I even got a (slightly) coloured sketch! If you haven't got a sketch from Jet already, or even if you have, this is a great time to do something about it.
Knitwit is making the transition here from knitting needles to scissors (she doesn't actually knit) on a snow capped street in Russia. The flats are just that and hopefully I'll finish shading it eventually. I have time on my side, although I hear it's much faster with skills.
Thanks again

! This is a beautiful sketch of my Burmese superheroine, Knitwit. It reminds me of a gypsy.

Emergency $12 sketch commissions (Also: Fleeing TaGlad to be finally back to DA after months of absence! Got a lot of stuff that I did while I was away that needs uploading. But, first:
I just went through days of hell! Almost 2 weeks ago, Tacloban City, my hometown, was decimated by Haiyan.
Most of my people were left with no food, water, shelter and future. There was no power and no communication with the outside world. Government aid, if there was any attempt at it at all at that time, failed to reach us. We were left to tend to ourselves.
Three desperate days later I decided to get out of the city with my wife and 3 kids. Food and water were getting scarcer and the fact that inmates from the local prisons had escaped during the calamity and were running loose wasn't helping warm the spirits. There were also reports of rebels coming down from the mountains, and no police was in sight. There was no other choice. We walked more than 10 kilometers to the airport in the rain, abandoning our home, dragging only