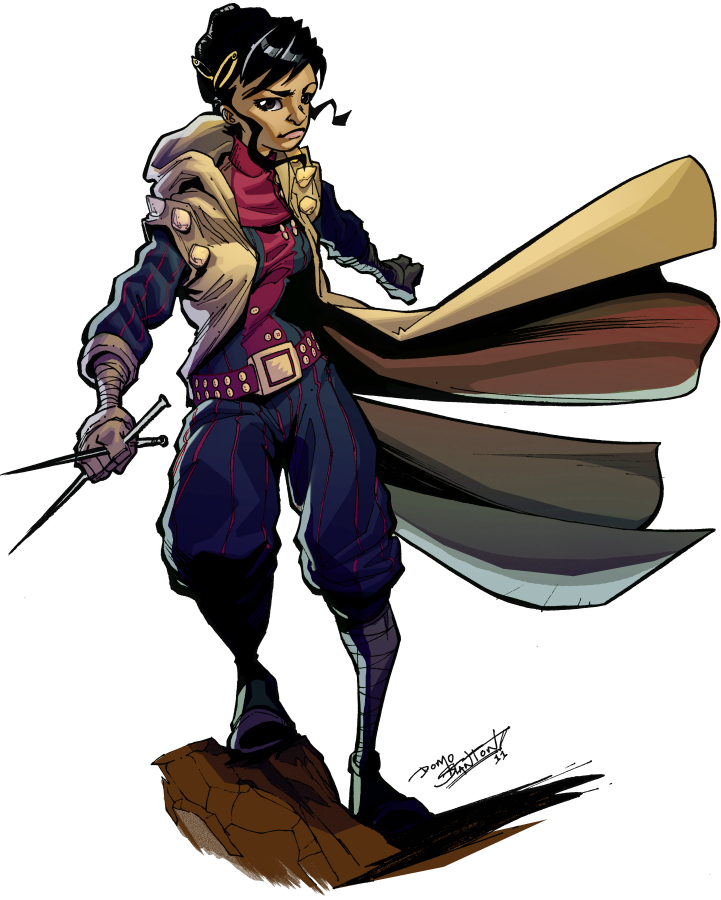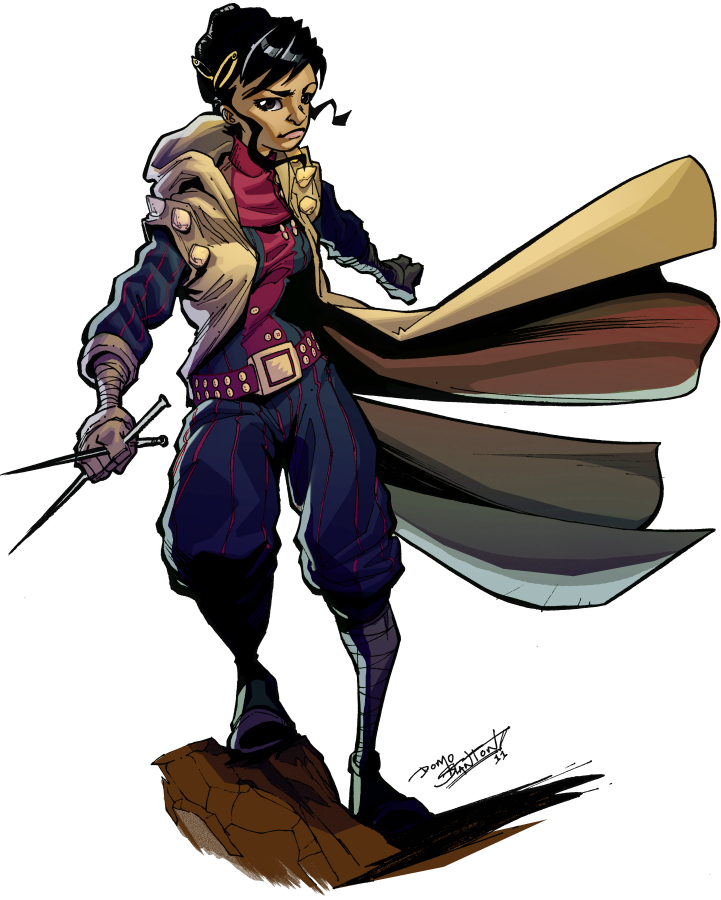 Watch
Knitwit begins - courtesy of

!
Knitwit is Airhead's orphan sidekick. They named each other. She is an angry foil to Airhead's lack of direction; nonetheless they unite in a fight to restore innocence to the world.
Thanks Domo! I love her expression, her dishevelled seriousness. This is a fantastic start to what may be a very long line of commissions, considering how good this looks. Comments to the artist can be posted at his gallery here:
. I added some buttons afterwards to emphasize her seamstress skills, but it was very hard to avoid messing up a beautiful piece of work.
I imagine other artists will refine her look with each commission, as happened with Airhead, who started out in similar dashing style with
by

.
Good luck, little cartoon heroes!

Reply

Indeed! Like Mae to Bayani

Villains hopefully coming soon, although Knitwit commissions will probably come first. Once I figure out how to defeat villains with needlecraft.
Reply

Reply

Thanks! Just a few more tweaks to this, and I'll be chasing more commissions. I can't improve on perfection, so I just add more buttons.
Reply

Another homerun, bud.
how you do create characters so original and fun?!

Wanna see more of her!
Reply

Um, she'll probably always be overdressed...
Oh you mean art!

Thanks. She'll definitely feature again before long. Tho' Domo set the bar pretty high.
Reply

i like it

Reply

Thanks! Her hair is based on a Greek/Roman style from the City of Heroes game too, with the gold wreath updated by the artist to be hair clips. Thanks for stopping by!
Reply