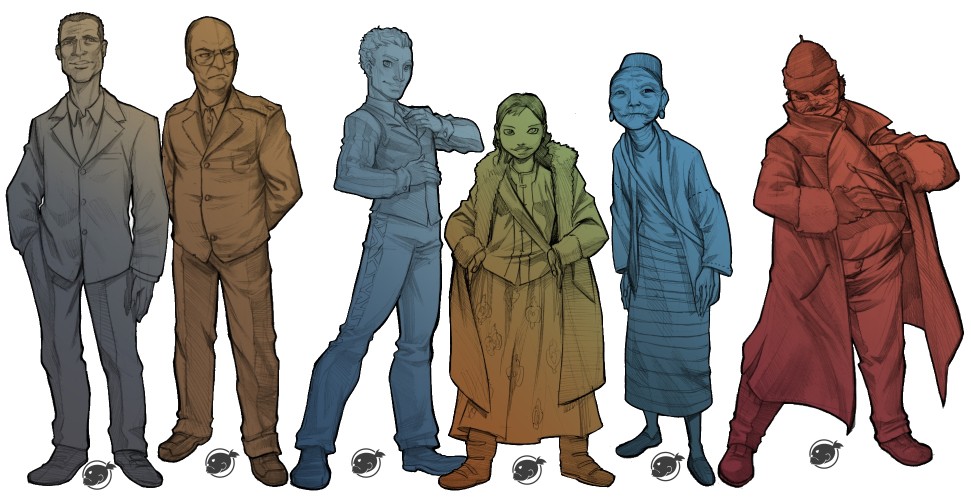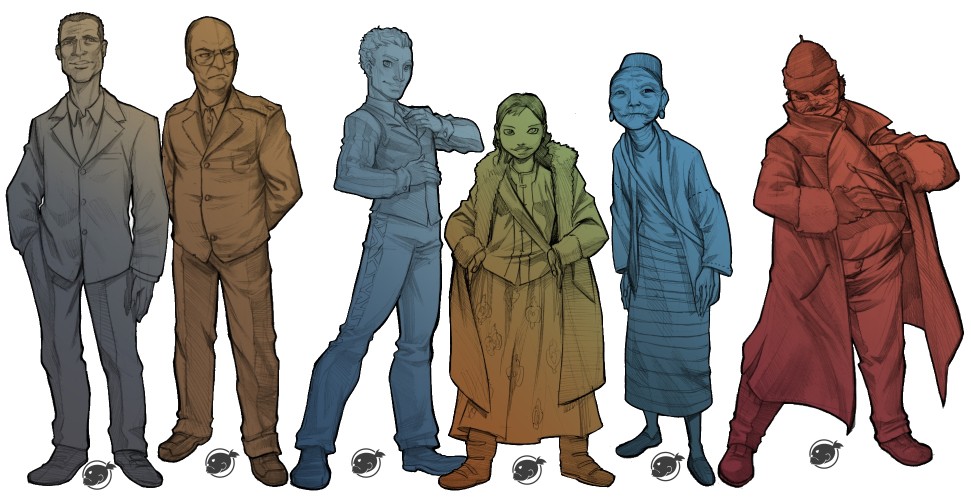 Watch
Here are six characters from the Airhead universe drawn by

!
1. Mr. Knave, American. Corporate diplomat.
2. Nasser, Egyptian. Opportunistic field agent.
3. Airhead
4. Mya, Burmese. Fashionable side-kick.
5. Iab, Lao. Little old lady.
6. Sergius, Belarussian. Middle-aged assassin.
I think Wakabee did a fantastic job of realising a series of short descriptions as believable characters. I'll be using these to decorate short bios of each.