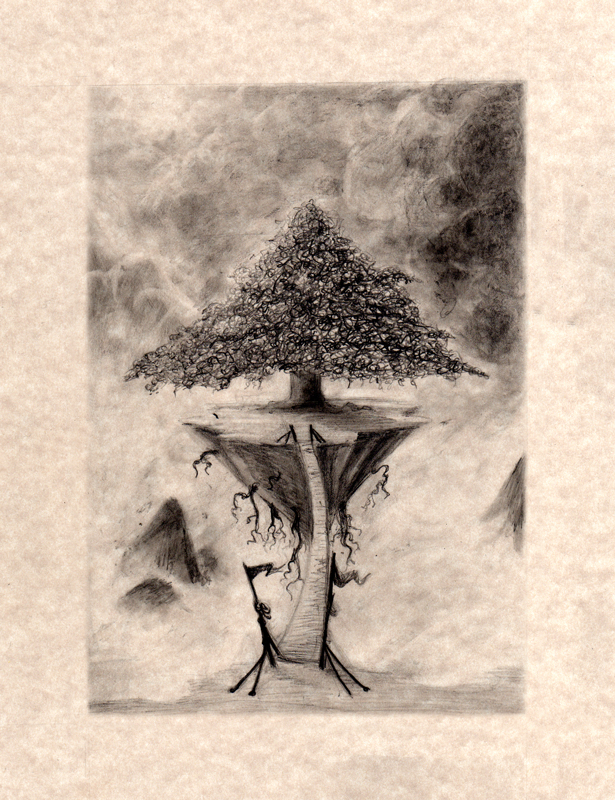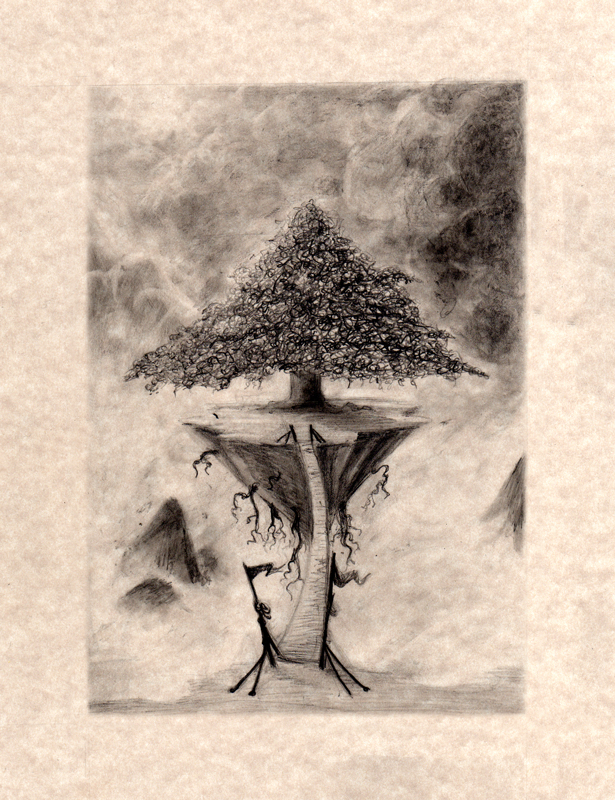 Watch
The wind had picked up, causing the tree to sing with an aria of
bells and leaves.Caelistus had hoped never to visit the Yindeinon
tree in such a sorrow filled state. It was a place to remember those
fallen, who have returned to the air that birthed them. Not to
grieve for a loved one thats wind was taken from beneath
their wings before their time. Tears ran freely down his cheeks.
He knew all the tears shed would not bring her back to him but it would seem cruel not to let them pass leaving them to dry onto his skin.
The copper feather seemed to glow against his pale hands. he touched it tenderly tracing over the soft surface. His amber eyes
would look into the branches of the tree. All shades of blue
and brown feathers flapped in the breeze each carrying
something of the Lailokens that have passed.
His tear filled eyes tore from the tree and remained upon the
feather in hand. " I would have given everything I posses to..."
words passed through his lips barely a whisper. " ... have
taken your place." Sobs wracked his body as he remained kneeled
beneth the great tree.
His hand vanished into his cloak and then he clenched it tight to his heart.
" If only I could have asked you one last thing."
He opened his hand and upon it a soft red
ribbon with a silver ring. He took the time to tie
the ribbon to the feather.
" My heart still belongs to you."
-.-.-.-.-.-.-.-.-.-.-.--.-.-.--.-.-.--.-.-.-.-.


Just alittle tid bit of my stories that inspired this drawing
With inspiration help from Viper.
Its after a funeral ceremony Its kinda unique among the
Lailokens but I'll leave that for another time.