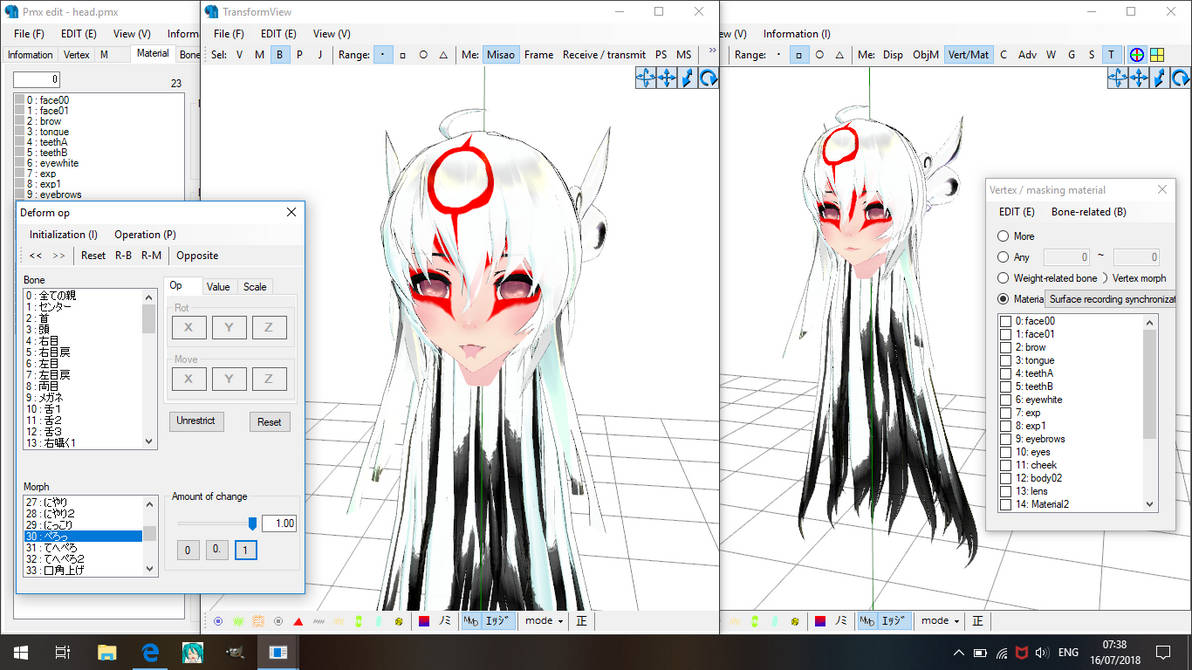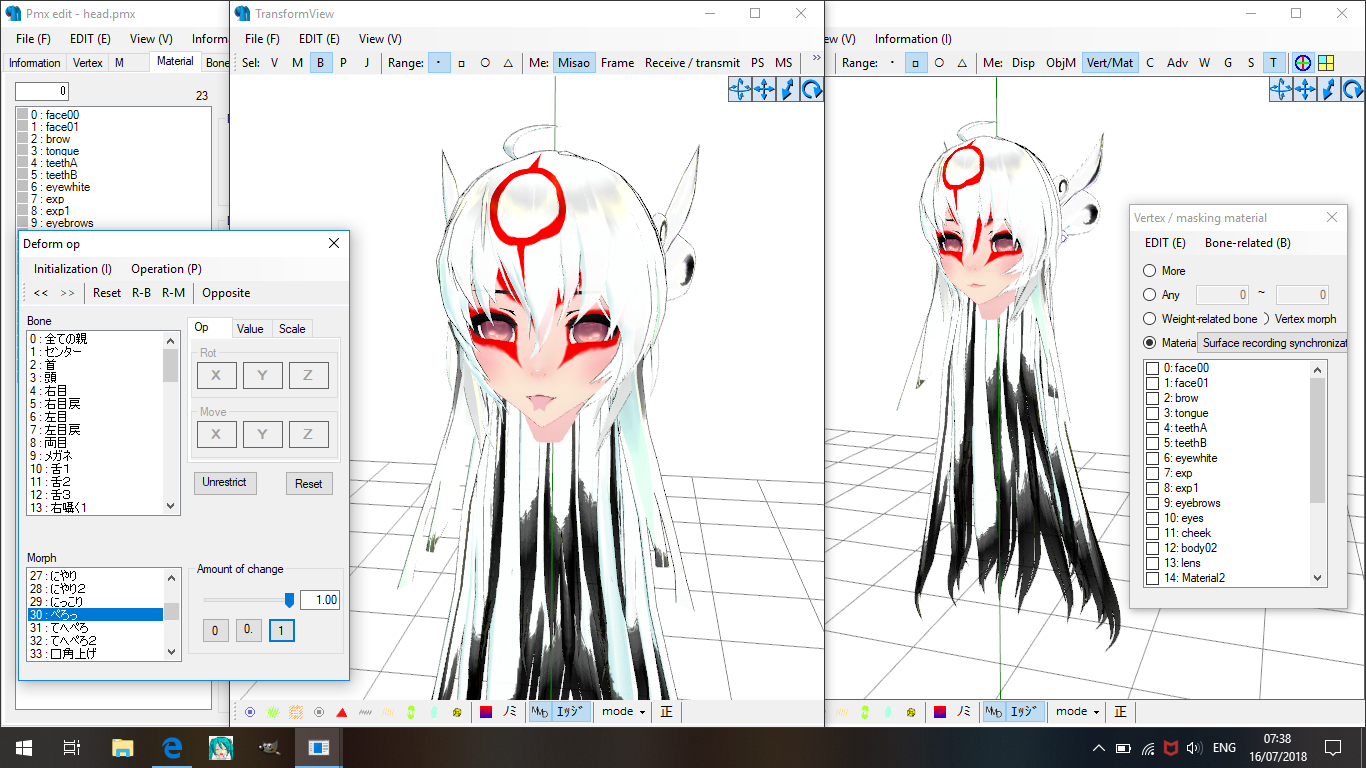 Watch
So, I'm surprised how fast that I managed to get her to this stage. One helpful thing was that the textures of her hair (well, the layout of the textures) were almost identical to the textures for the hair of my Amaterasu model, making it so much easier to edit them as I knew what I was doing this time around.
The facial markings, I decided to soften the edges of them up a little to mimic
how they look in the artwork.
Nuregami, being a snake, I had to figure out some ways to make her resemble a snake. I edited in some fangs and as you can see there, I gave her a forked tongue.
I kind of wanted to make her resemble a
false water cobra
, as not only are they a pretty cute snake, but their venom is as potent as a bee sting, making them one of the less threatening of the venomous snakes. They're also one of the chunkier kinds of small snakes, making it marginally easer to anthropomorphise.
Trying
not
to make her look threatening for my more ophidiophobic watchers.
Full credits will come on model completion.

Which one is Nuregami?

Haven't played the game, so I don't exactly know.
Reply

Nuregami is the snake in a flask of water.
Reply

Reply

Its hard to make a human character who's based off of a snake.... ._.
Reply

Reply