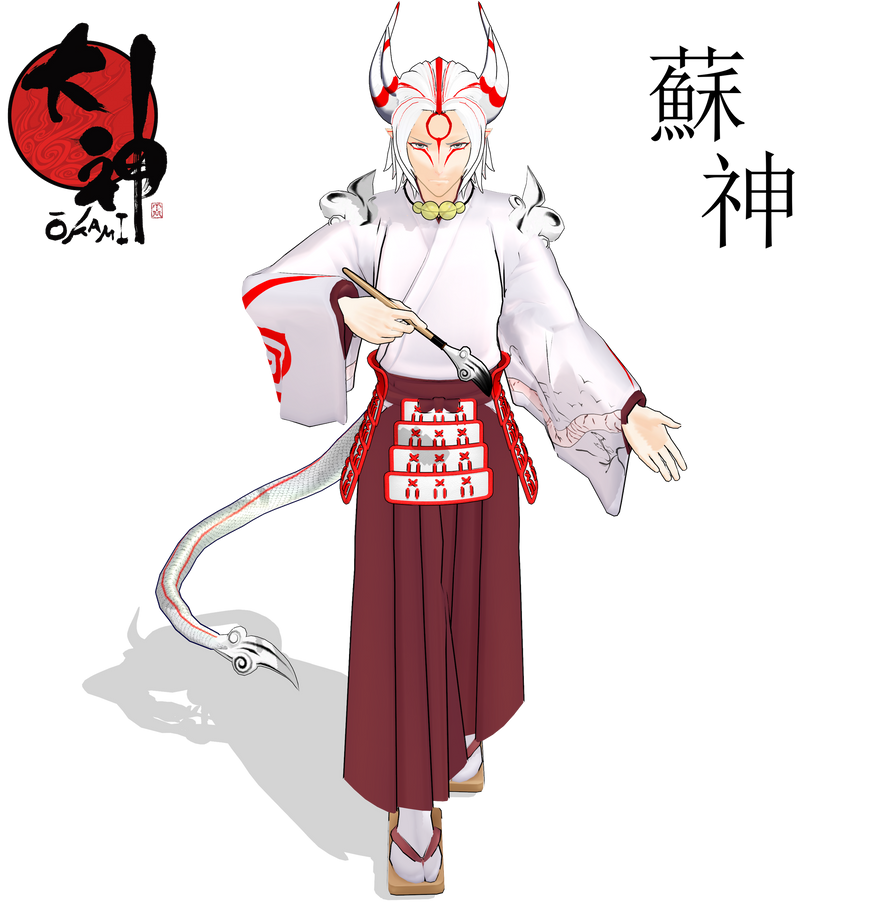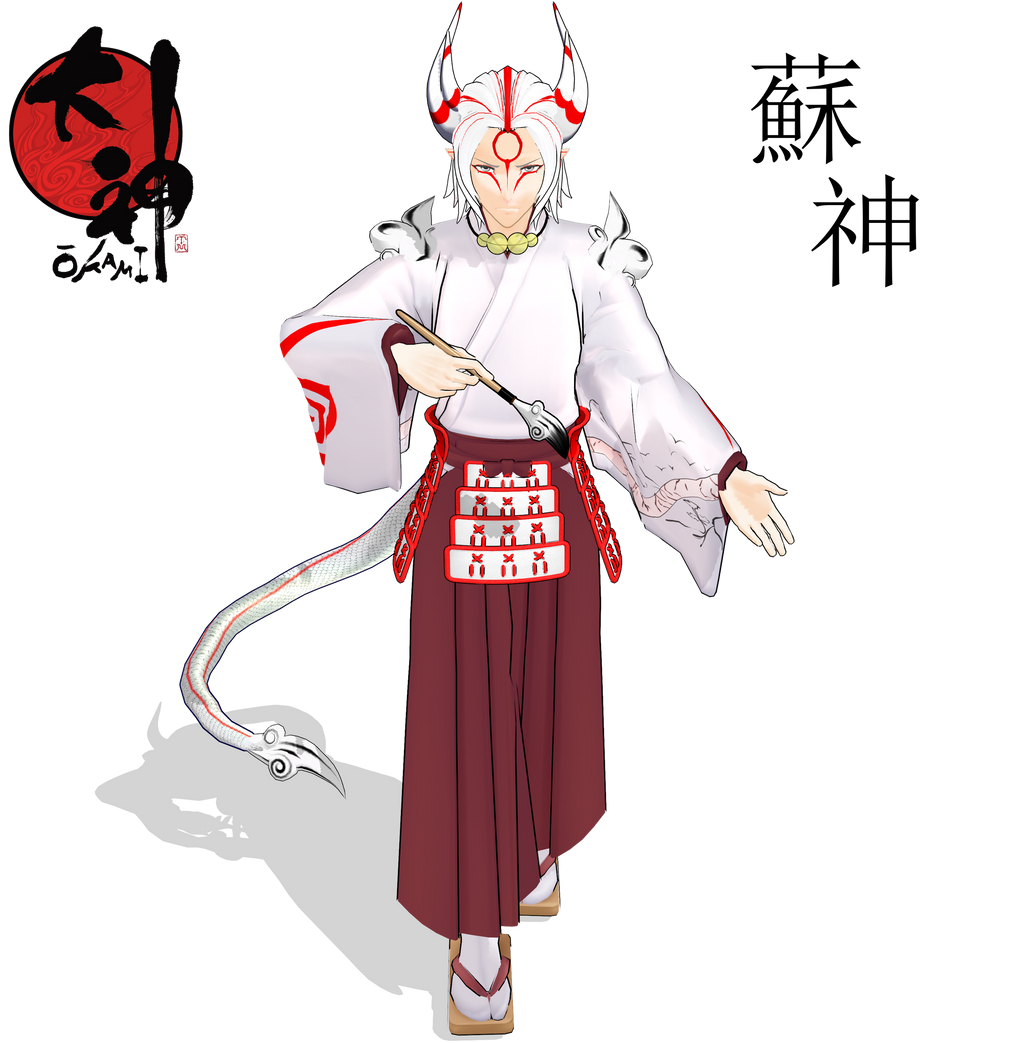 Watch
Yomigami (「蘇神」) is the Celestial Brush god of Rejuvenation. Taking the form of a dragon over a parchment, he is encountered by completing a constellation in the River of the Heavens. He is the Dragon in the East Asia zodiac. He carries four yellow orbs in his claws, though their purpose is unknown.
Rejuvenation is used to fill in missing or broken parts of things. Ink used for Rejuvenation appears lighter than usual, like smoke. If the Celestial Brush is moved over an area where Rejuvenation can be used, greyish Holy smoke will appear. As long as the broken part is filled in, the object will restore itself.
"Yomi" refers to the underworld (a neutral realm, unlike "heaven" or "hell" in Western beliefs). However, "yomigaeru" (「蘇る」), which is also the kanji used to write Yomigami's name, means "to be resurrected"
Dragons throughout Eastern Asia, and without exception in Japan, are revered as great and honoured beasts of divinity. One characteristic they depict is carrying an orb-shaped jewel, or pearl, in one or more of their claws; while also representing prosperity, luck, and wealth, the orbs are said to be blessed with the abilities of omnipotence and creation at will, and powers over the phenomena of weather and the seas.
---------------------------
UUUUURRRRRRGGGGGGHHHH. He is finally pretty much done.
I had a lot of trouble with his sleeves. This was my first time dealing with "magic" bones. (basically, a complicated IK rig) Took me near enough three days to stop his sleeves going all noodly when his arms are moved. I spent too many nights staying up late trying to figure that out....
I initially intended him to wear a traditional formal coat called a happi, with the patterning you can see on the front of his sleeves. With the lack of happi out there, I had to improvise a plan B. It took longer than I wanted to draw out the design on the textures and then try to blend it with the shading.
The armour around his waist is there to represent dragon scales.... And to give him more of a warrior look. I wanted him to look tough, yet elegant. I'm not overly keen on his default forever angry brow. I might adjust the default position of his eyebrows later, but here he I for now. Pretty happy with him as is right now.
Credits:
Base, head -
Nintendraw
,
kaahgome
Hair (front and back) -
kreifish
Armour -
MMD3DCGParts
Horns -
Tameyri
Hakama, Tabi, Geta, Gi - KITA
Tail and other parts - Me
Paintbrush - Me
Texture edits by me.
Yomigami and other Okami related characters belong to Clover Studios and Capcom.