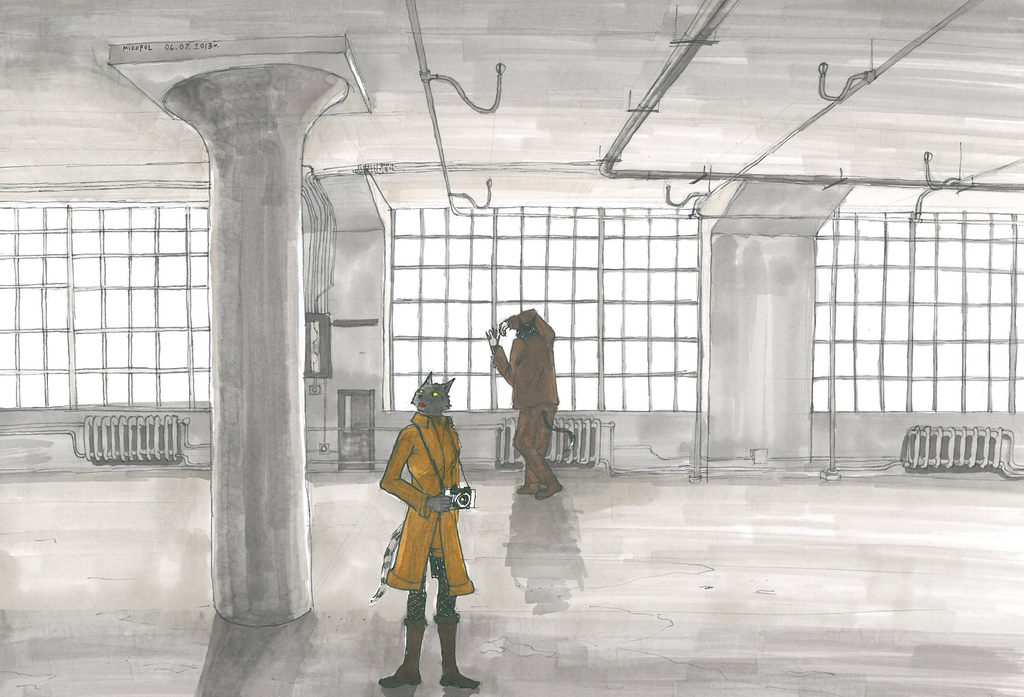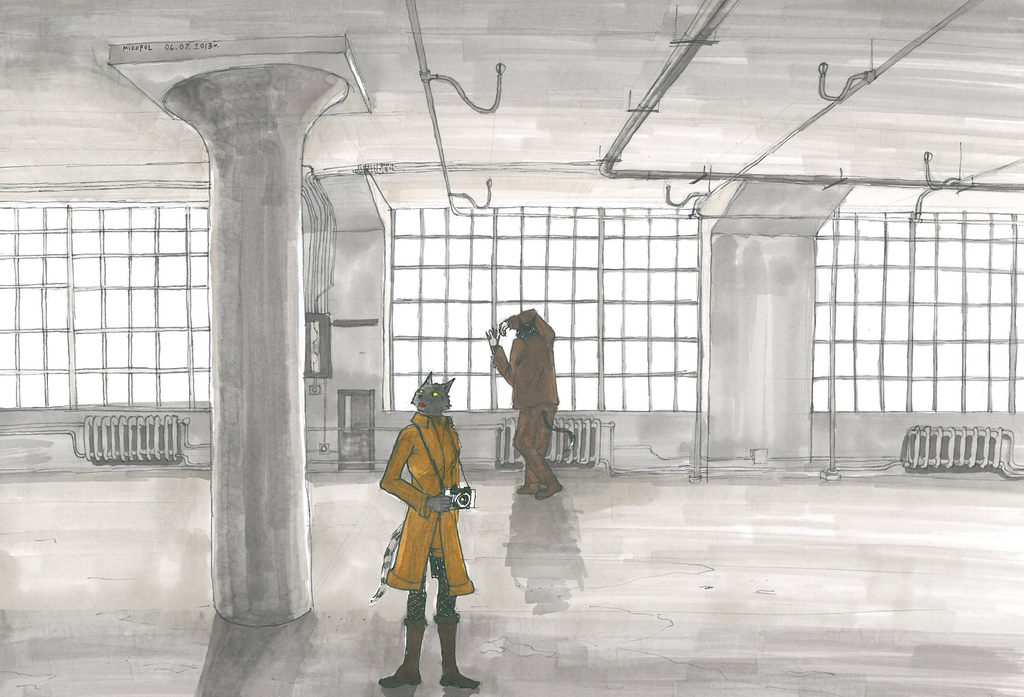 Watch

Reply

Przypomina mi się ostatnia wizyta w Muzeum Włókiennictwa... Tylko u Ciebie jest jednak bardziej niesamowicie. Ciekawe, czego przestraszył się ten przy oknie...
Reply

Wyobrażałem sobie, że te postacie na kogoś czekają...
Jakbyś była ciekawa, skąd inspiracja, to odsyłam do linka w komentarzu autorskim.
Reply

A to mi się -odrobinę- kojarzy z dworcem w Gorzowie. Takim, jakim go zawsze widziałem z okien pociągu do Kostrzyna na Woodstock..

Reply

Reply

Reply