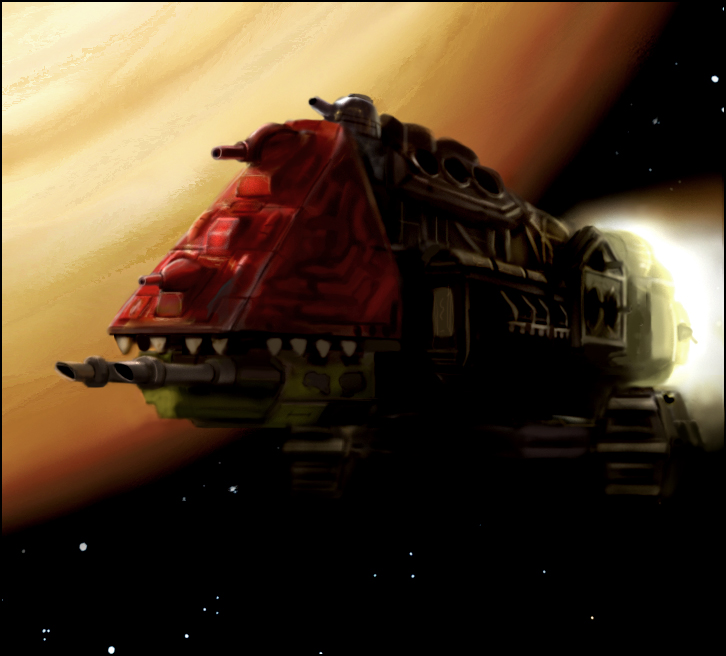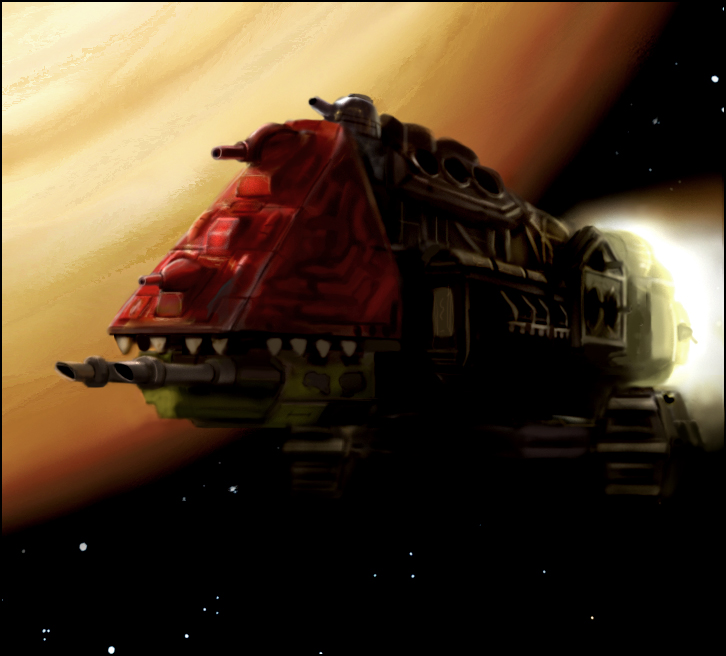 Watch
A commission for
Sabertooth Games'
Warhammer 40,000 Collectible Card Game
"Dark Millenium"
.
An Evil Sunz Slamblaster class battleship called "Da Instigata". All these ork names are very hip-hop/rap, or even hax0r sounding.

Looks rather ghetto.
Photoshop PS, and Painter IX for the planet surface. 6-11 hours somewhere. Again.
Don't know what Warhammer 40,000 is about? Check out this [link] introductionary article, it's a fascinating read.
Copyright 2006 Games Workshop.
EDIT:
Accidently edited this text instead of copy/paste and edit for the new ship! Doh. No changes to be fund here. Sho sho.
EDIT 2:
Major colour correction. The old version was completely bright washed out in comparision how it should be like.

I hope that people do see it the way it was meant to se now, finally. The messed up old version looked terrible in comparision.