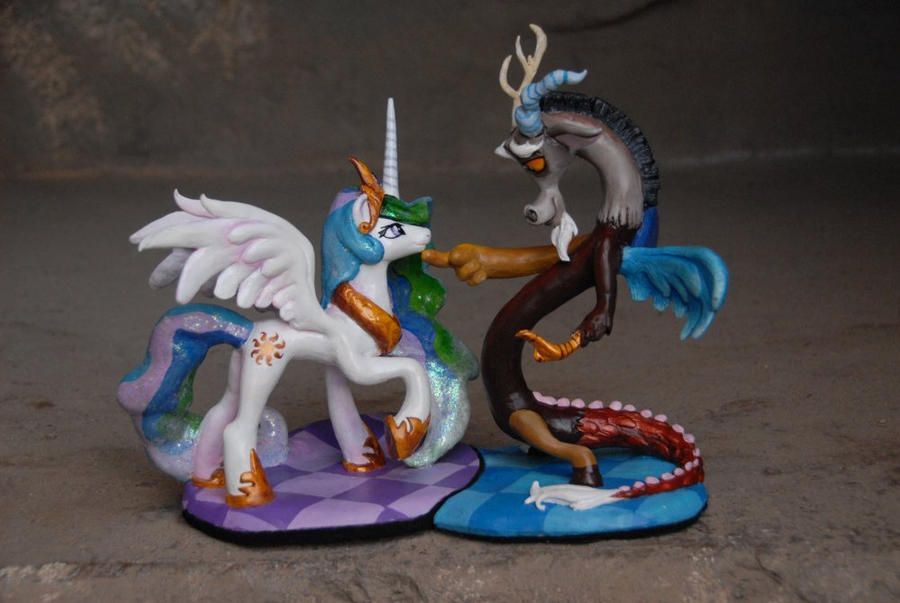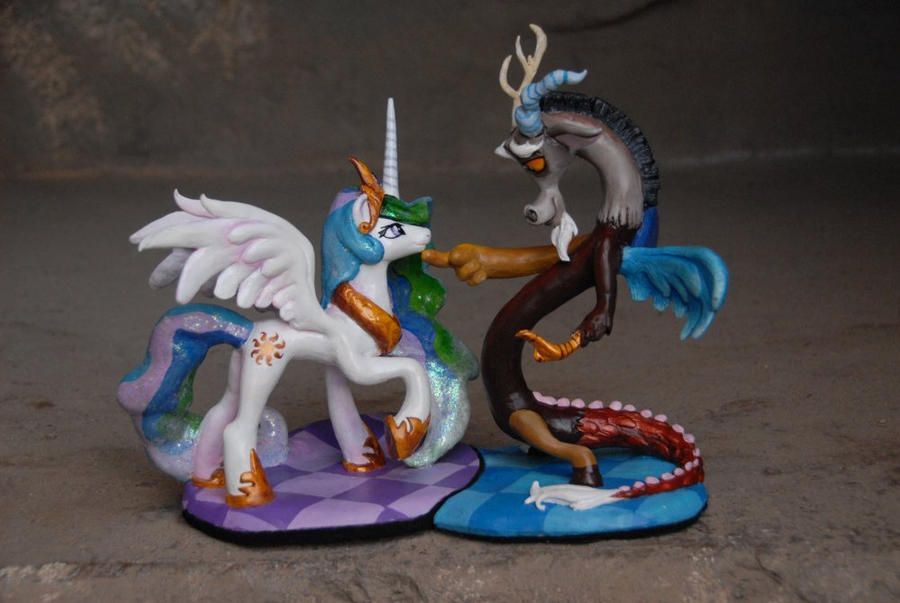 Watch
Link to the original sculpt
A While back I sculpted this as a commission for

They were originally made of Polymer Clay. While shipping it to her using USPS, tragedy hit and the packages looked like they were tossed around. They didn't survive the voyage. I asked her to ship them back to me and I would try to save them..
I succeeded, in fixing them up.. and molds were made.
I have spent this summer on the road, had a long road trip to Los Angeles, I leave in a week. Took my commission work with me and been trying to get them finished while out.
These are the Cast of Celestia and Discord. Bringing out this week to have them shipped to their new home. To make up for the cost it was on mold, resin, ect. I will be making another Cast of them and putting it up for auction.. Keep a eye on my journal here on Deviant, I will post them when they go up.. It will be a while, I still need to travel back home. And they are a lot of work.

If you like mlp, check out some of my other mlp sculpts