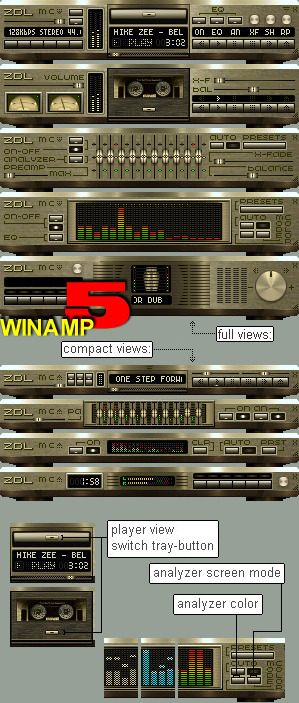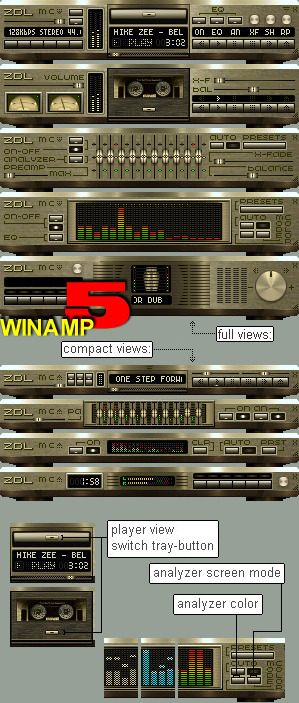 Watch
ZDL GOLD STACK-5 (COMPONENT STEREO-SYSTEM)
***********
ATTENTION! This skin is NOW UPDATED for WINAMP-5.23. Important: if you use latest winamp-5.23 you have to download and update your skin. The older versions of ZDL skins will not display correctly in winamp 5.23 or later.
****************
ZDL GOLD STACK component stero system for winamp-5 is based on previously released ZDL-GOLD STACK for winamp-3.
This version was slightly re-designed so it works better with winamp-5.
It has now player and Visualisation control in PL, ML, VIS and Video winows. Dedicated internet-TV button, more color-Themes, some
minior issues were fixed as well.
Former "Thinger" now converted into Tube Audiophile style Receiver-AMP. This component has access to vary winamp-5 functions and
special fine-step volume adjustment knob (clik left side of the knob - fine step volume-down, click right side of the knob-fine step volume up).
Receiver-Amp's tube also has visualisation effect and on/off-effect for play/pause/stop status.
If you have any specific questions, please contact Mike Zee from this contact page:
[link]