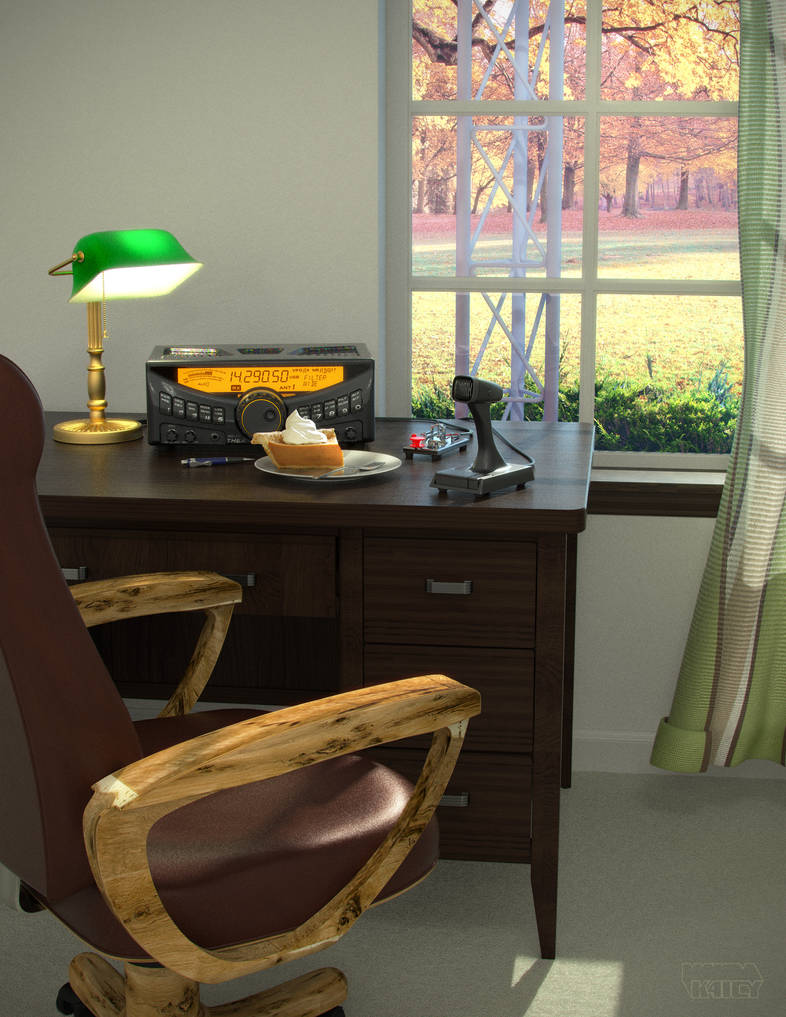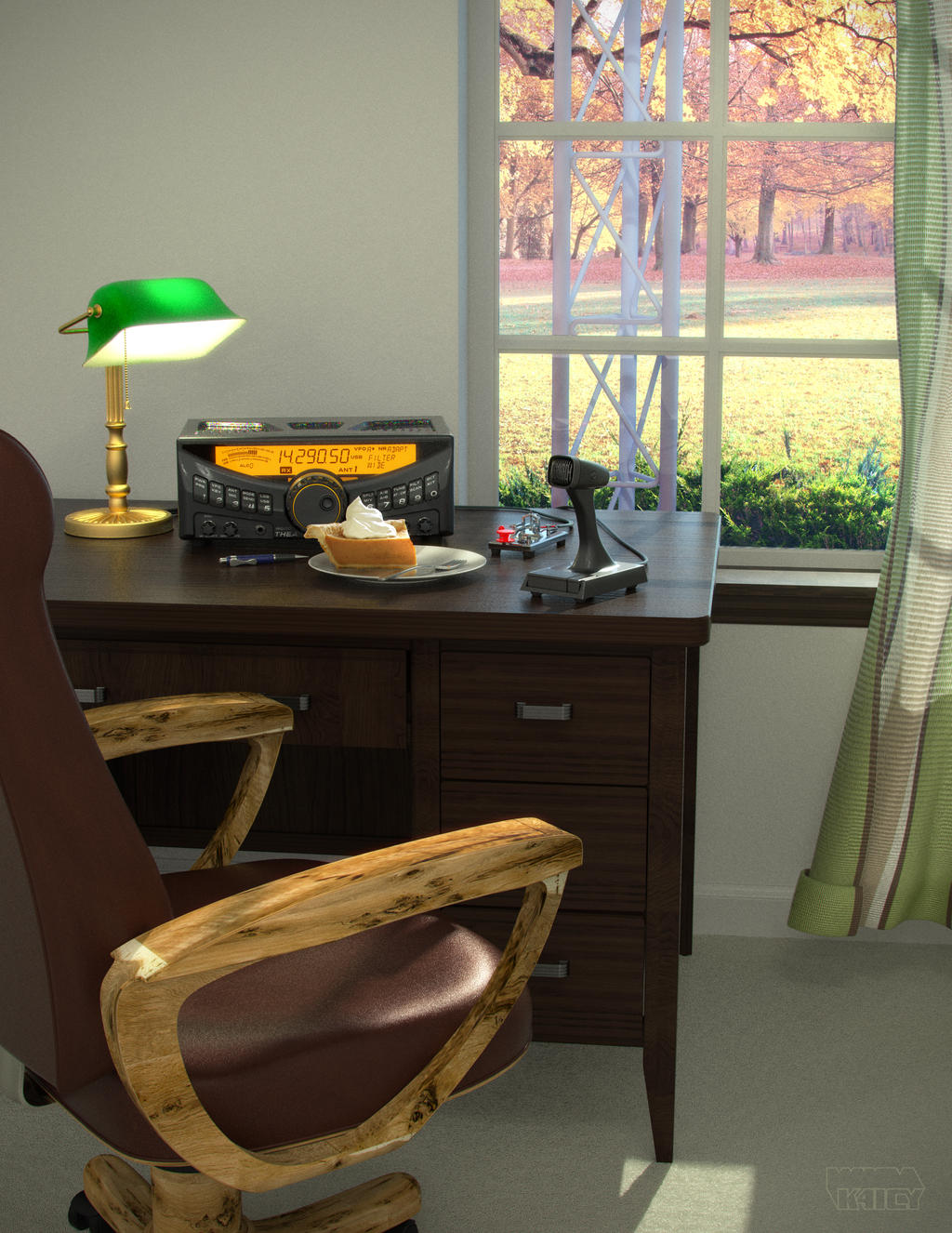 Watch
Modeled in Moment of Inspiration (Moi3D) and rendered in Thea.
A ham set for the holidays - New rig, new chair, new key, Thanksgiving Day leftovers and the game is on, what more could a fellow want?
Family. And instead of racking up DX QSO's he's spending some quality time with them.
You can view an interactive Facebook 3D image here:
www.facebook.com/mike.maynard.…