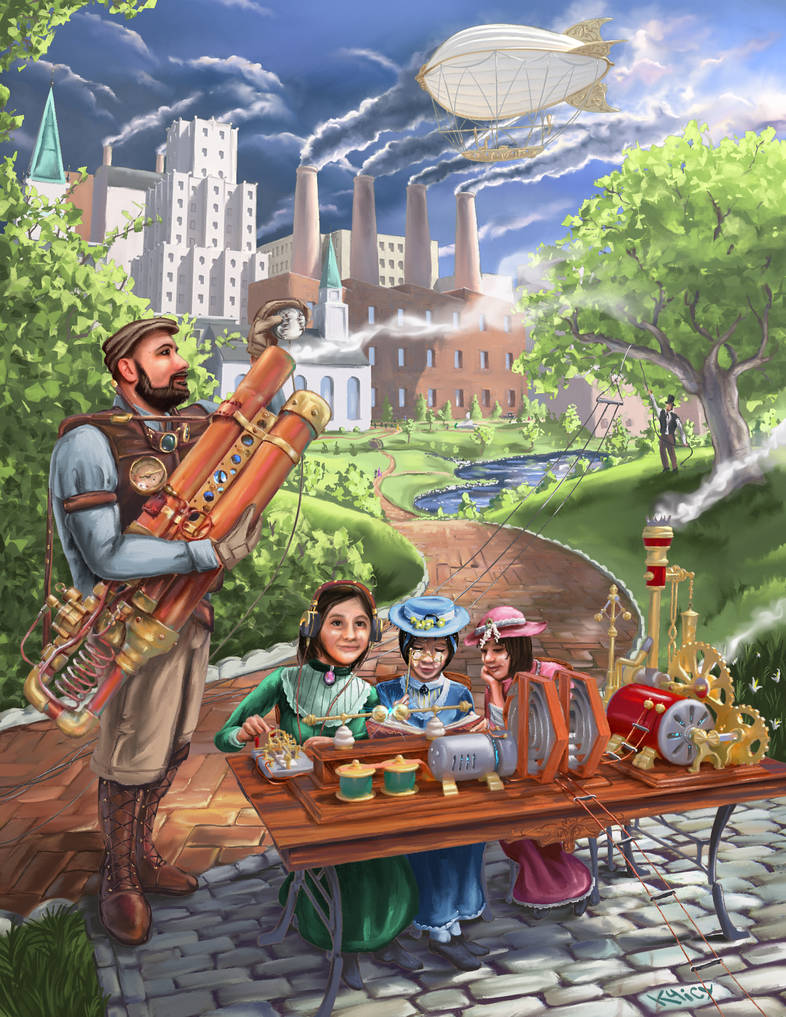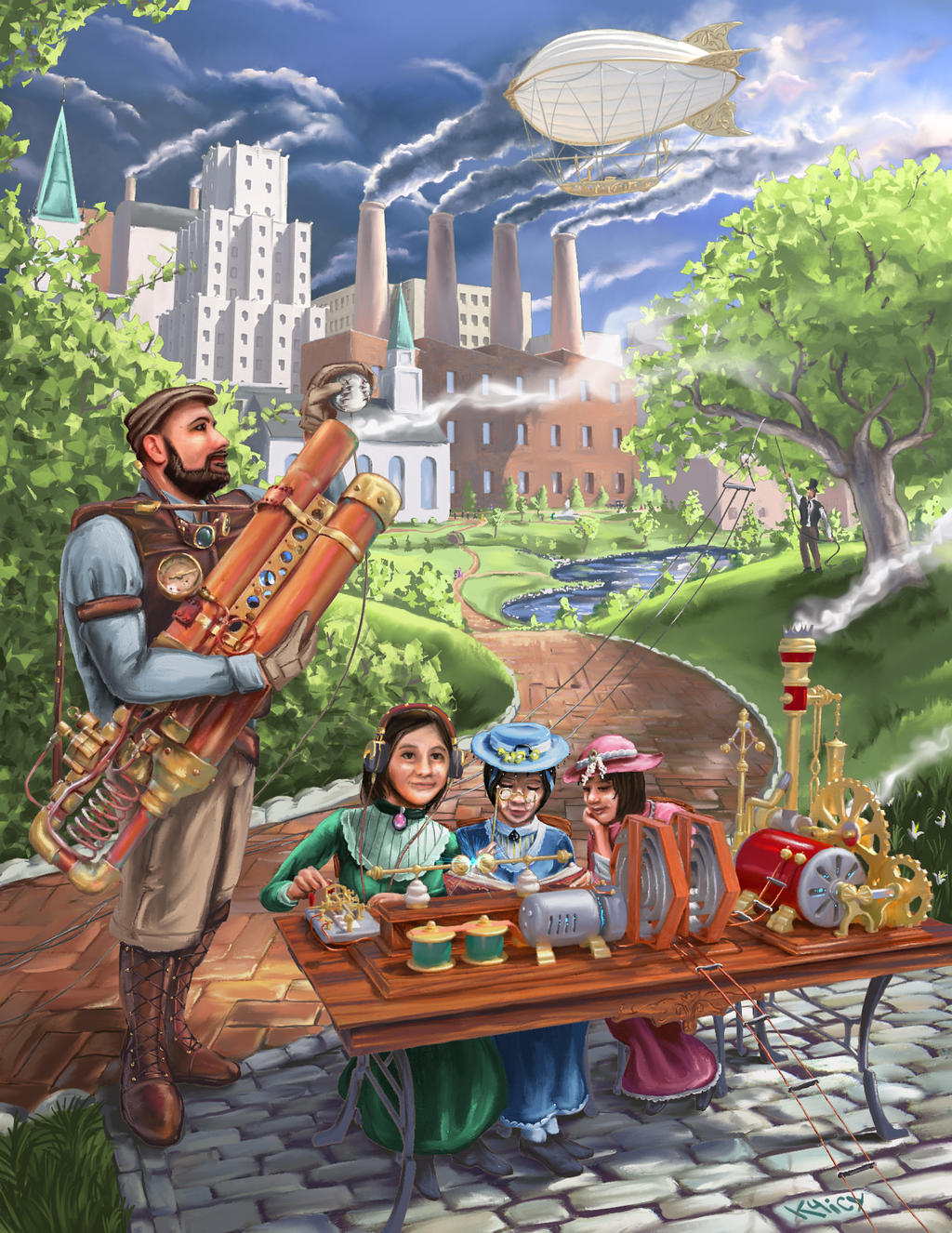 Watch
A scene depicting the fledgling Amateur Radio hobby (early 1900's) with enthusiast/experimenters setting up a demonstration (Get On The Air event) in a public park.
The "spark-gap" transmitter shown uses a steam engine for electrical generation.
I left the "Steampunk" elements light with emphasis on detail. This took a good two weeks (off and on) using the help of models made in Moi3D for sketch setup for some elements including the city and table.