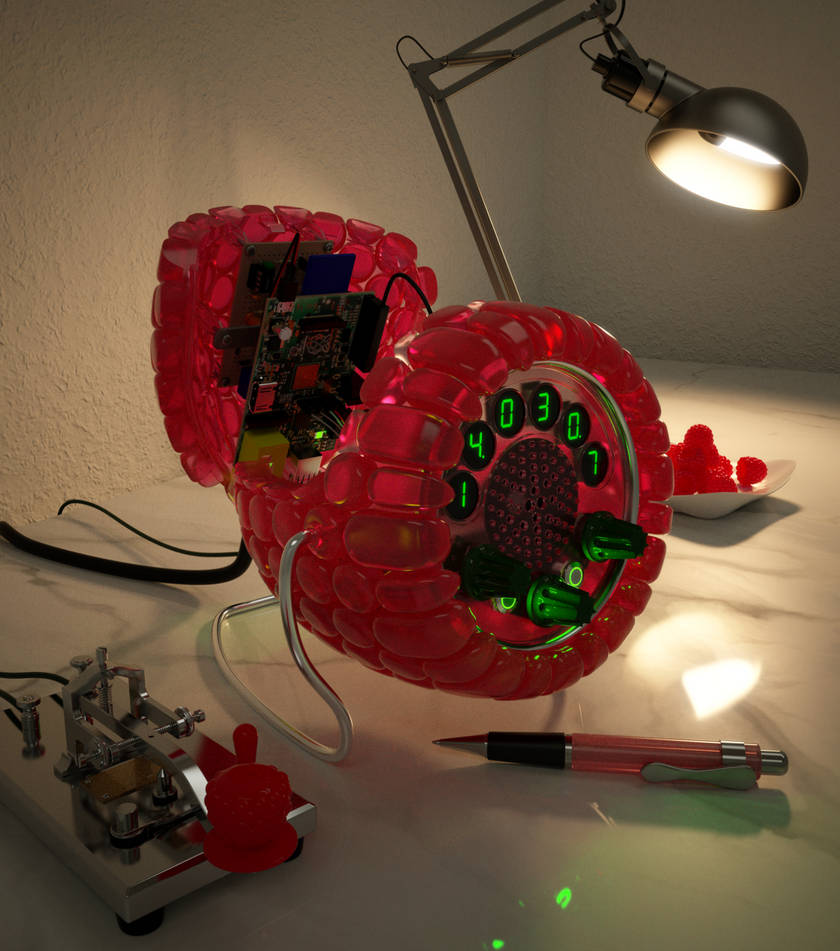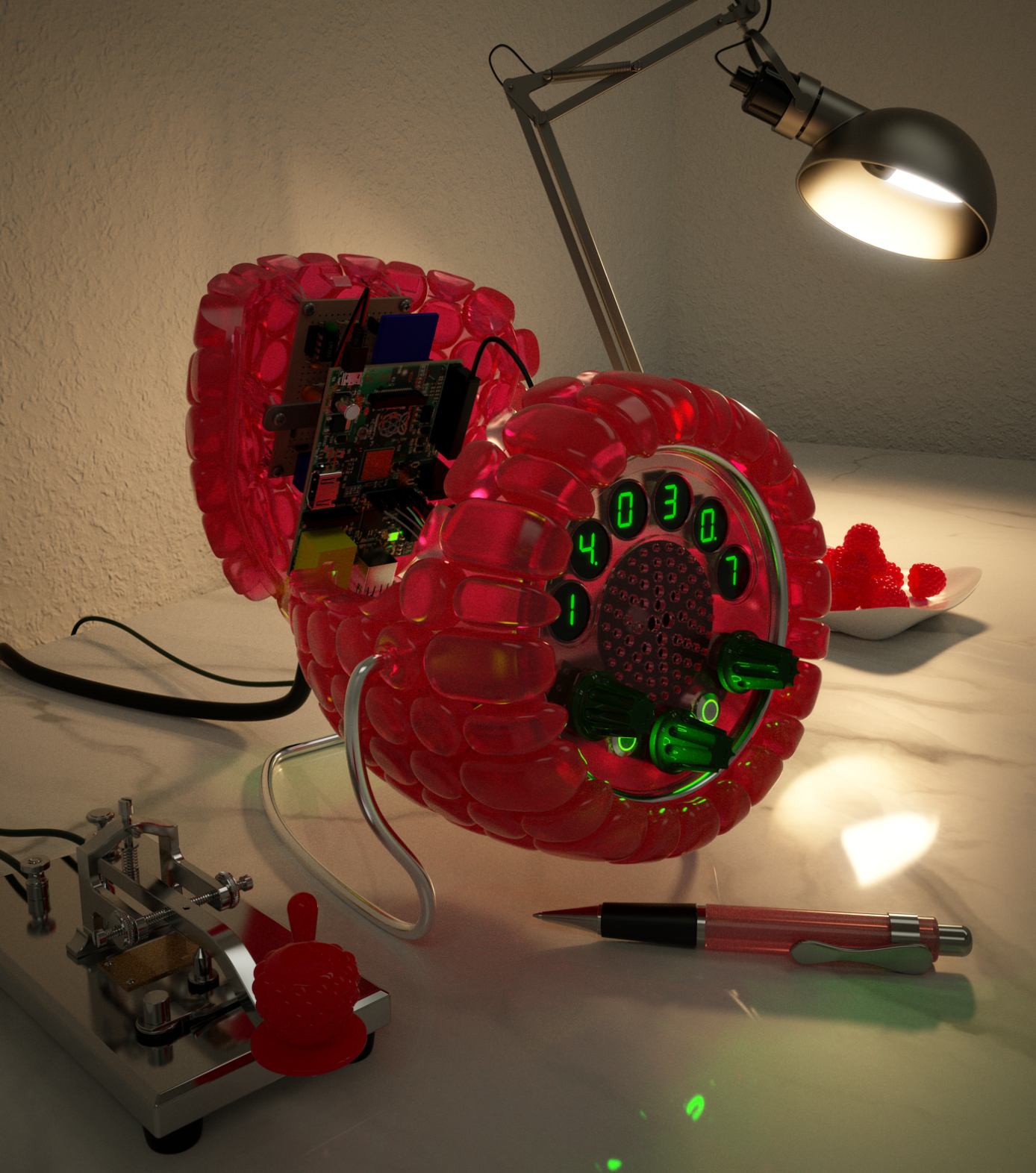 SDR stands for Software Defined Radio, add to that the power of the ubiquitous Raspberry Pi (Rpi), a credit card sized PC.
This image envisions the implementation of such a setup, becoming more popular with Amateur Radio experimenters - add to that a bit of "fruity" aesthetics and the fun factor only increases.
Modeled in Moment of Inspiration (Moi3D), Rendered in Thea Render (Presto MC).