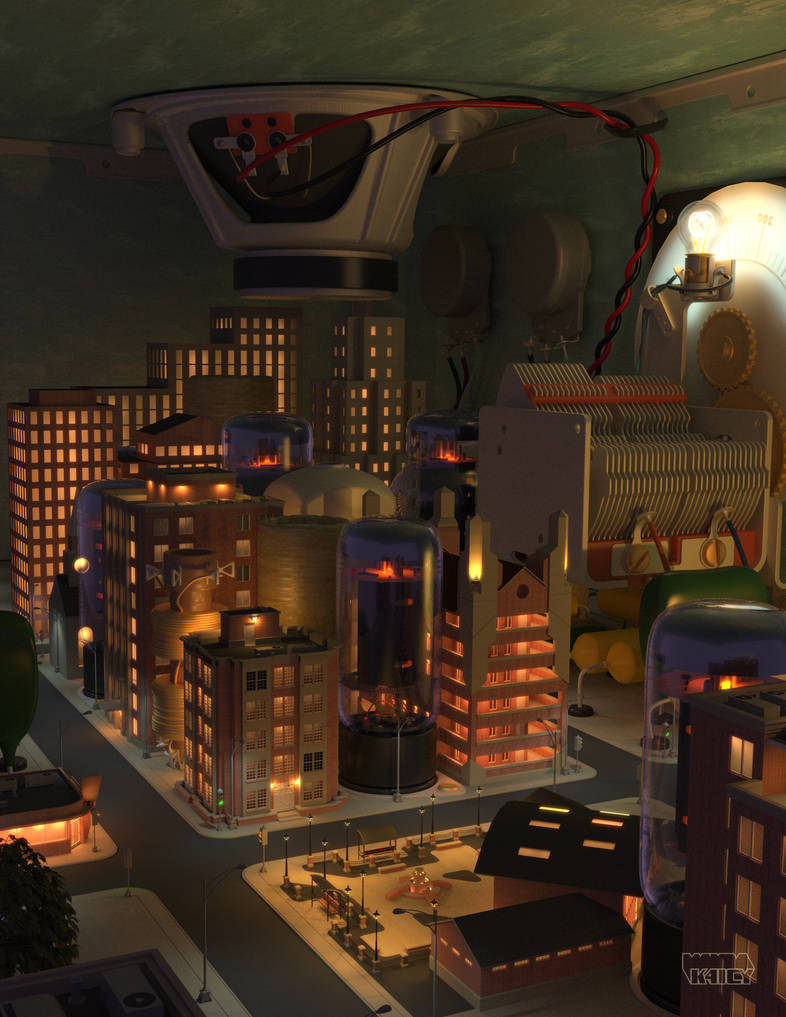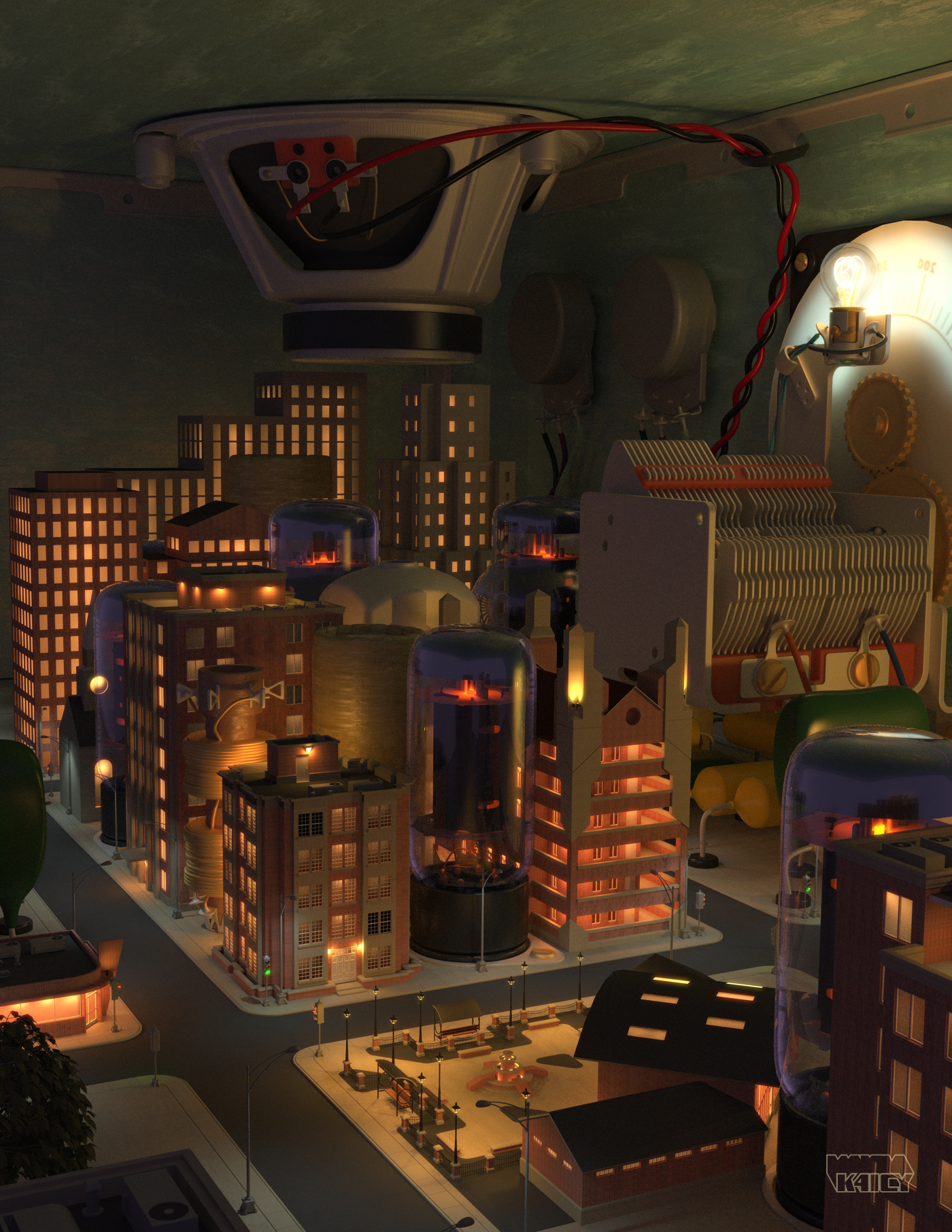 Watch
Within the inner-workings of every vintage tube-type radio lies a microscopic city with little electron citizens living lives and working amidst the fragrances of street food and electromagnetic ozone - at least within the fertile mind of an imaginative youth.
The image was created for the cover of the newest edition of The Printed Circuit, newsletter of our local Amateur Radio club:
k4tlh.net/tars-newsletter/
It was 100% created with Moi3D ( MoI3D.com) and rendered in Kerkythea using the Metropolis Light Transport (BPT) engine.


This is really awesome!

I love all the attention to detail! Even down to the solder. The valves / tubes look pretty sweet too, plus the work on the tuning capacitor dealie.

I kinda pondered an electronic city thing in the past also, but never attempted to create it. This is far better than what I could do anyway.
Reply

I'm very glad you appreciate it!
It was a great marriage of architecture and engineering and I was please with the way it rendered out but there were so many things I didn't get to include due to software/computer resources; cars, people, more buildings...
Reply