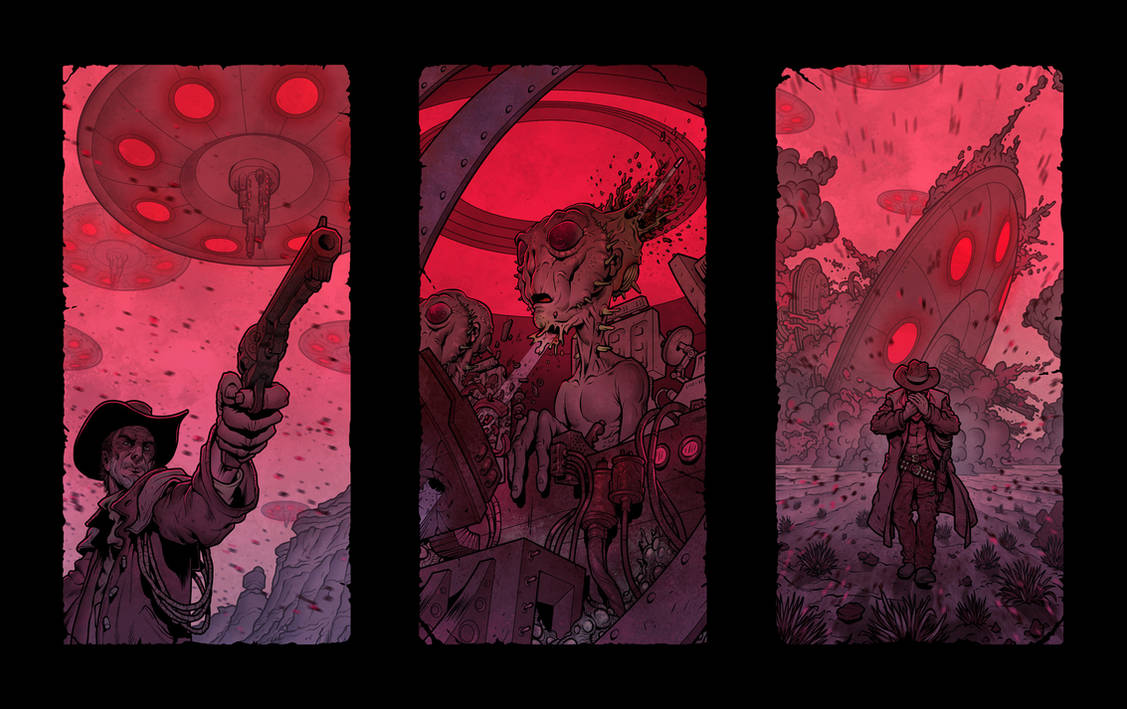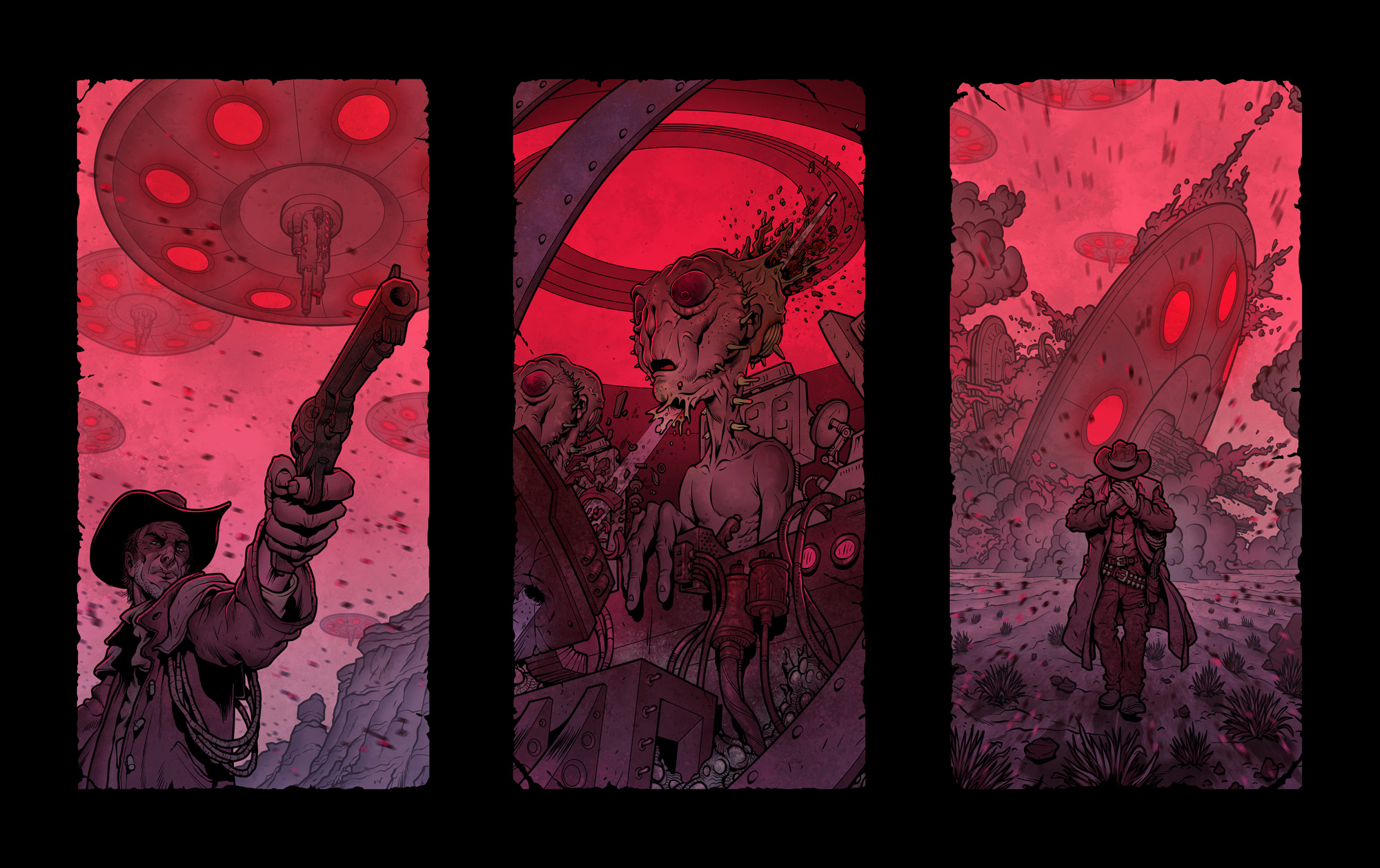 Watch
This triptych was a private commission for a friend.

Cool guys don't look at explosions
Reply

Real badasses don't look at explosions. They just walk away.

(Then get vaporised by the hundreds of other ships crowding the sky.)
Excellent mini comic.

Reply

He's got a few bullets left.

Should be able to take out at least a few squadrons.
Reply

Badass cowboy

To cool for this situation lol
Reply

Cheers! Badass was definitely what I was aiming for.
Reply

Nice to see it finally finished!
Reply

Reply