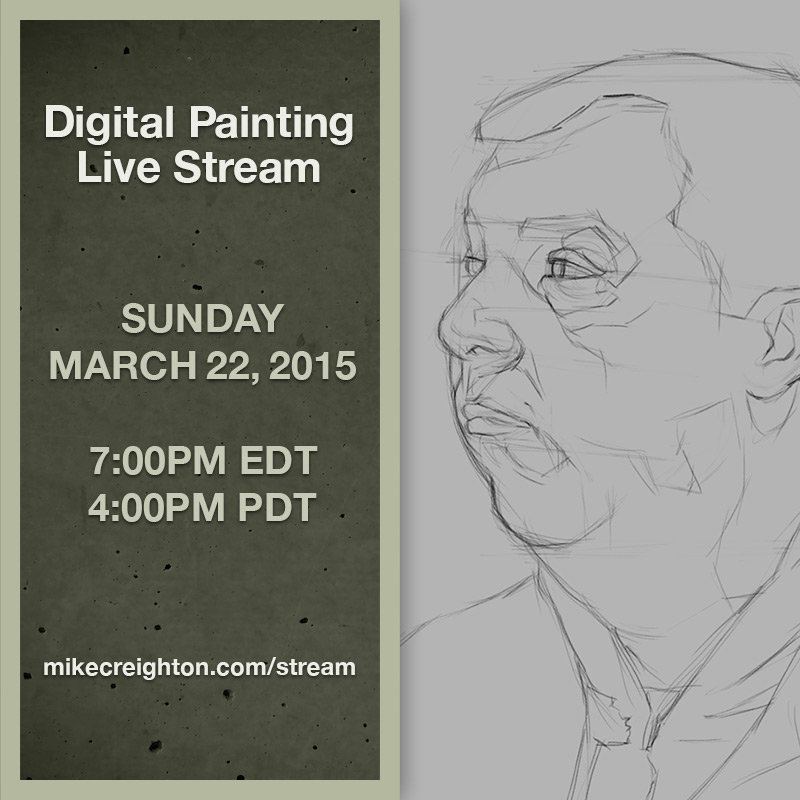 I'm doing a digital painting live stream session today at 7:00PM EDT / 4:00PM PDT. The session should last about three hours. I'm working on committing to doing these sessions weekly.
The chat will be active, and I'll be taking and answering questions throughout the session. Please say hi if you're able to join!
[LIVE STREAM] Let's Paint a Head
Also, I'm starting with a preliminary foundational drawing that I did in a pre-recorded session yesterday. It's a 50 minute realtime capture with commentary.
You can catch that here
.