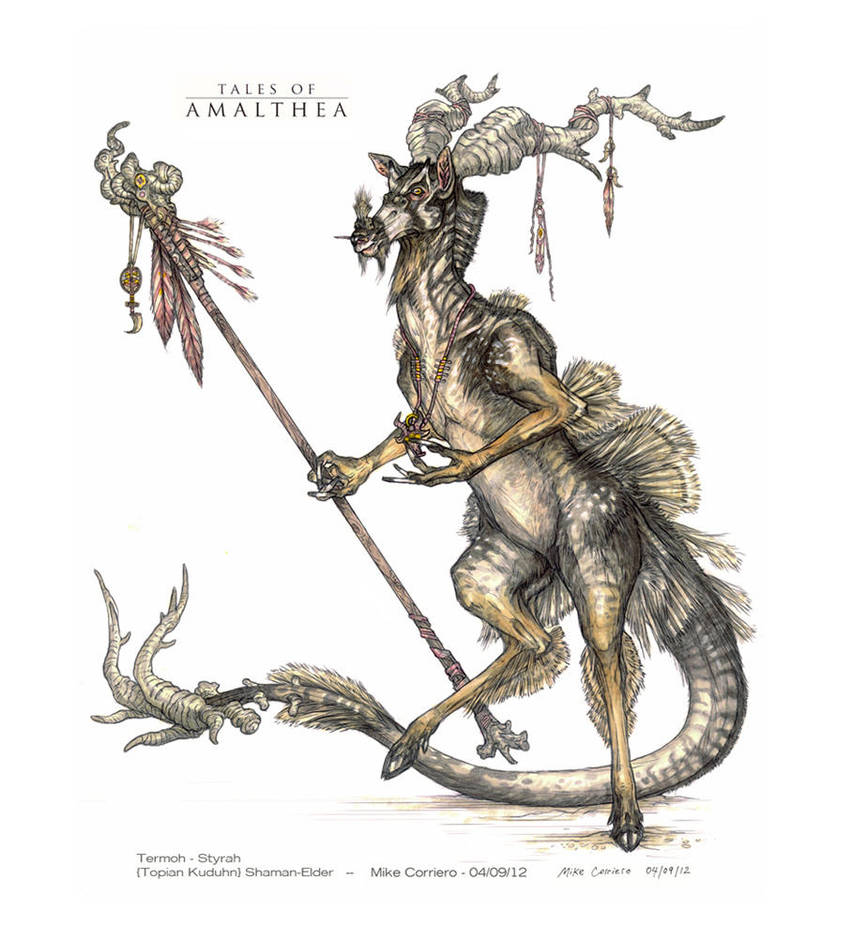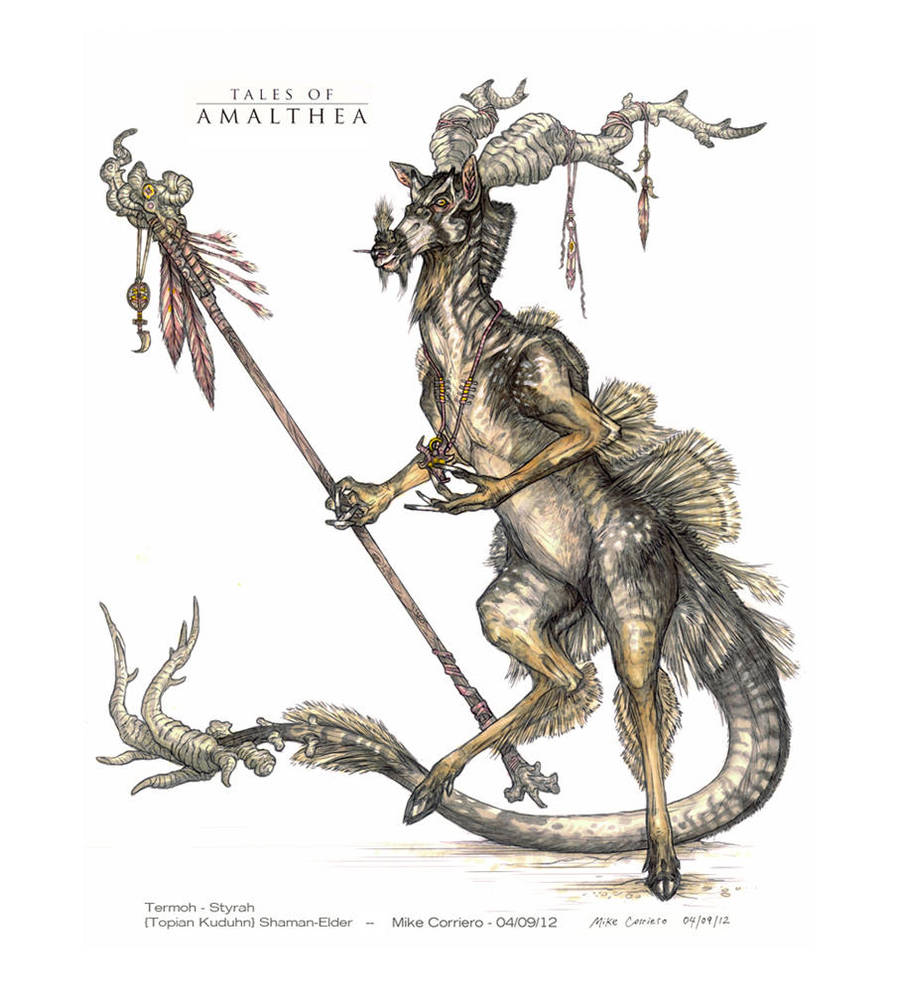 Watch

the horns on these things are UNREAL and I love it!!!
Reply

i looked at the tail and at first thought 'wait, are those ginger roots...?'
Reply


- they are actually a mimicry of the horns, growths on the tail used for attack/defense.
Reply

awesome!

Reply

Very cool!
I switched to copics from prismacolors after this lesson!
Reply

Copics are awesome.. I never used them before and I used to use markers when I was much much younger - but Copic's color range and the way the markers are applied work very much like watercolor and I used to work in watercolor paints like this A LOT when I was growing up. Producing a pen drawing, then coloring it with watercolors, colored pencils and white acrylic paint (very similar to how Tony Diterlizzi works/used to work) he was a big inspiration to me when growing up.
Reply

these drawings look amazingly similar to Terryl Whitlach's drawings. I love them. Please continue on.
Reply

Thanks, there's a reason for that.. they were produced for Terryl's original story/world Tales of Amalthea, based on her family/genus of biped antelopes known as Styrah. This is my original design of a species of Styrah.

Terryl is an awesome artist and a very kind and helpful individual.
Reply

Reply

Lovely! Very realistic and detailed.
Reply

Reply